Previously, I have published several articles on the list of best movies to watch on Amazon Prime Videos and Netflix. While updating those articles, I noticed that I had missed the best movies on Hotstar to watch in 2020.
In India, Hotstar is way more popular and have more subscriptions than the rest of the OTT platforms. Each streaming platform has specialties. Hotstar is more popular because of its sharp focus on sports content.
Recently, Hotstar has gained more popularity and revenue in India, with its partnership with Disney+.
Along with on-demand video content streaming, Disney+ is currently offering a massive collection of their contents in English as well as in several local languages.
It is now called Disney + Hotstar India.
So, in this blog post, I will hardly mention any Disney movies. The focus is to provide you with the best movies that you can watch on Hotstar overall.
So, if you have the subscription, then you can stream all the recommended movies on this streaming platform.
Best movies on Disney+Hotstar India
MS Dhoni: The Untold Story (IMDB rating: 7.7)
The biographical movie of M.S. Dhoni was a massive commercial success at the box office directed by Neeraj Pandey. It tells the entire life story of M.S Dhoni's, a boy from Ranchi from a simple family aspires to play for cricket for India.
In the 3 hours and 40 minutes, you will get to watch how he raised himself to the position where he is now.
He is one of the most prominent Indian cricket players who has achieved greatness and class in Test, ODI, and T20 as captain of the Indian Cricket team.
Mukti Bhawan (IMDB rating: 7.1)
Mukti Bhawan is an award-winning film that tells the story of a son Rajiv who must take his father in the ghats of Varanasi to attain salvation before he dies.
The film depicts a depressing story of death and human emotion. It mocks the religious aspects 'Hinduism' and shows a thin line between tradition and modernity.
It is a great meaningful film that many of you haven't watched. Now is the time when you can watch it on Hotstar.
Jolly LLB 2 (IMDB rating: 7.2)
Subhash Kapoor's courtroom drama film 'Jolly LLB 2' is a sequel to 'Jolly LLB.'
The story revolves around Akshay Kumar as Jagdishwar Mishra, aka Jolly is a Lucknow based lawyer, works as an assistant to a prominent lawyer of the city.
He is a street-smart guy who arranges money by taking up small cases independently. But soon, a tragic incident happened that changed him and tried hard to fight for justice.
Can he get justice? Can he fight for a poor's fate?
Both the film Jolly LLB and Jolly LLB 2 are courtroom drama of struggling small lawyers that takes up issues that nobody cares.
Indeed, this is one of the best movies on disney+Hotstar India to watch.
Baby (IMDB rating: 8.0)
Neeraj Pandey's 2015 action-thriller film 'Baby' where the plot follows an elite team of the Indian Intelligence system lead by the character of Akshay Kumar sets out to complete a mission on eliminating terrorist attacks in India.
Writer-director Neeraj Pandey creates a film that invokes a patriotic sentiment in us through his story.
Behind every patriotic story of his film, there remains a solid suspense-thriller that successfully holds the audience's attention together. Watching Baby is a close shot experience.
Stanley Ka Dabba (IMDB rating: 7.6)
Amole Gupte's 'Stanley Ka Dabba' is a very touching and heart-warming film about a schoolboy Stanley who doesn't carry lunch to school, he is a highly imaginative and enthusiastic kid talks in broken English in the class.
Amole Gupte himself has played the part of a villain who is an annoying and cunning teacher of the same school.
The film is extraordinary because of the innocence and sheer simplicity of Stanley's childhood.
Stanley is an irresistibly brilliant kid whose presence onscreen fills our heart with joy. It takes us to a nostalgic journey of our fantastic school days.
When we used to play with our classmates, we share our tiffin box, had a special teacher whom we find the best, and all the other tons of good things about being in school.
Stream it today and tell me, did you not like it?
Maqbool (IMDB rating: 8.1)
Vishal Bhardwaj's 2003 Macbeth adaptation popular film 'Maqbool' is a movie of a rare gem. The movie has some of great actors like Pankaj Kapur, Late Irfan Khan, Tabu, and Masumeh Makhija.
Maqbool is Vishal Bhardwaj's one of the best directorial film. Indeed, it is a Bollywood masterpiece that has assembled all the versatile actor and created such a great movie.
Just like the story of Macbeth by Shakespeare, in this movie too, the plot remains the same. Movies like Maqbool can never be remake ever.
Raid (IMDB rating: 7.4)
Bollywood crime-drama film 'Raid' tells the story of an income tax deputy commissioner Amay Patnaik (Ajay Devgn), who investigates the house of an influential member of Parliament Rameshwar Singh (Saurabh Shukla) for black money.
Did Amay find the whereabouts of black money at the minister's house? How did he and his team investigate?
Raid is a mysterious and compelling story with crisp dialogues, realistic plot, and inline direction makes this film one of the must-watch movies for you.
Bhaag Milkha Bhaag (IMDB rating: 8.2)
2013 Bollywood biographical movie 'Bhaag Milkha Bhaag' is a sports drama film illustrating the struggle life story of Milkha Singh, an Indian athlete. He is India's one of the most iconic athletes.
Director Rakesh Omprakash Mehra has shown us all the little nuances of Milkha Singh's life. His early childhood life post-partition, his journey from the military to become a world champion.
Farhan Akhtar as Milkha Singh has nailed with his terrific near to perfect performance.
Indeed, it is one of the best inspirational Bollywood movies to watch.
Neerja (IMDB rating: 7.7)
Neerja starring Sonam Kapoor in the lead is a very touching and inspiring movie on Hotstar. It is a biopic on Neerja Bhanot, who sacrificed her life for the safety of the other passengers on Pan Am Flight 73 when it got hijacked on 5th September 1986.
The camera work is one aspect of the film that deserves appreciation. The film showcases a chunk of the incident from the life of Neerja Bhanot, who was not only brave but also a lifesaver who shielded three children and too the hit on her back.
This is the only film in Sonam Kapoor's career that is worth giving a shot.
Badhaai Ho (IMDB rating: 8.0)
2018 Bollywood comedy-drama film 'Badhaai Ho' depicts the story of Nakul's (Ayushmann Khurrana) family, where her mother (Neena Gupta) gets pregnant.
When Nakul discovers the shocking news, unhappy and ashamed of his family, he slowly started embracing the moment with his family.
The film has maintained a beautiful balance with the context and culture of the society.
Not this time I, would say Ayushmann Khurrana is the best. Instead, it is Gajraj Rao, Neena Gupta, and Surekha Sikri that have shined through their natural performances.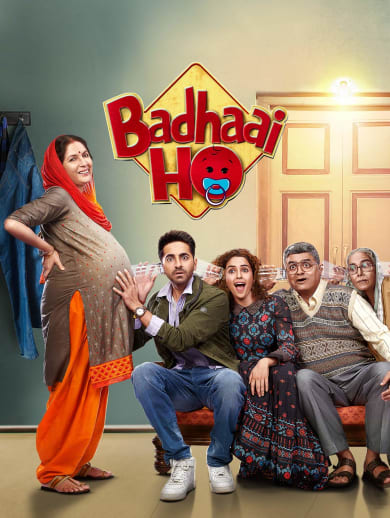 Ugly (IMDB rating: 8.1)
Anurag Kashyap directs 2013 Bollywood thriller-drama film 'Ugly.' This is one of the most underrated Bollywood film and a rare gem that depicts a dark and disturbing story.
It tells the story of a struggling actor whose daughter goes missing, and it follows with a sequence of distressing climax.
Director Anurag Kashyap is well-known for telling dark and gothic tales of the society through bold character portrayal. You can expect 'Ugly' like that.
With a solid storyline, performances and cinematography 'UGLY' is what the name suggests.
Love Sonia (IMDB rating: 7.4)
Tabrez Noorani's directorial debut film 'Love Sonia' is a well-intentional and an important film that depicts the hard-hitting drama on human trafficking.
Mrunal Thakur, as Sonia, is the protagonist and has performed exceedingly well to justify her role. So do the other characters like Manoj Bajpayee, Richa Chadda, and Adil Hussain.
Preeti and Sonia are two sisters of a burdened farmer. Preeti is sold off to a local landlord and moneylender; the distraught Sonia runs away to find her sister and lands into the dark world of human trafficking.
'Love Sonia' is a film that sheds light on the human suffering, violence, and exploitation of village teenage girls. It is a deep themed film that deserves a spot on the list of best movies to watch on Disney plus Hotstar India.
Talvar (IMDB rating: 8.2)
2015 'Talvar' is a thriller-drama film directed by Meghna Gulzar, based on the 2008 Noida double murder case of Arushi murder case. The murder incident took the entire country in a storm in 2008. Still, some reports say the case isn't clear.
So, the storyline of the film is exceptionally woven. It shows all the Knitty-gritty of the incident with minute details and created a suspense moment. The film will keep you engaged throughout with its solid screenplay.
This is a highly recommended film to watch.
Chhapak (IMDB rating: 5.0)
I don't agree with the IMDB rating of this film because it is a great film that depicts the life of Malti, an acid-attack survivor.
If you look at the Rotten Tomatoes rating, it is 85% audience score.
There are thousands of cases of gruesome acid-attack crime that happens every day in some corner of our country. The movie is a tribute to all those acid-attack survivors and their spirit.
Both Deepika Padukone as Malti and Vikrant Massey as Amol delivered compelling performances. The film might not be a commercial success, but it is truly a gem.
Panga (IMDB rating: 7.0)
Bollywood sports drama 'Panga' is a 2020 film that depicts the life of a mother who used to be a former Kabbadi champion.
She is happy with her family living a simple life but somehow lost her identity. With the support of her family, she wants to come back to the field to prove herself and her internal conflicts.
Ashwiny Iyer's directorial film 'Panga' is a beautiful and touching story that many of you can connect with. It is an entertaining family-drama film.
Bala (IMDB rating: 7.4)
2019 Bollywood socio-comedy film starring Ayushmann Khuranna in the lead opposite Yami Gautam and Bhumi Pednekar.
Ayushmann Khurrana delivers yet another one of the best films of his career. His character Bala from Kanpur is suffering from prematurely balding, which makes his life miserable.
He is losing his confidence, girls are rejecting his marriage proposals, and he hates himself when he looks at the mirror.
It seems the actor loves picking taboo subjects for his films, and he entertainingly delivers the issue. The film has endless humor and wit, along with jokes on some serious issues like skin color, looks.
Every character is important and has contributed greatly through their terrific performances, together makes it one of the best films of 2019.
Angrezi Medium (IMDB rating: 7.4)
Late Irfan Khan's last movie, 'Angrezi Medium', has some flaws, but still, it will always remain a memorable movie only because of Irfan Khan.
'Angrezi Medium' tells the story of a father-daughter's sweet relationship. Champak Bansal, who has a small sweet shop in Udaipur and his daughter Tarika (Radhika Madan), wants to fulfill her dream to study in aboard.
The overprotective – single father fears to lose his daughter still wants her to see happy.
The presence of Irfan Khan as Champak Bansal is amusing to watch. Despite having a solid premise, the movie couldn't hold the audience for long.
Kanpuriye
Kanpuriye is a 2019 quite exciting film to watch that follows the story of three young Kanpur locals who are struggling and trying to achieve something in life.
Three characters Jaitun (Aparshakti Khurrana), Jugnu (Harsh Mayar), and Vijay (Divyendu Sharma), all three have their dreams that want to fulfill but stuck in Kanpur amid different situations.
This is a low-budget film that has garnered warm reviews from the audience.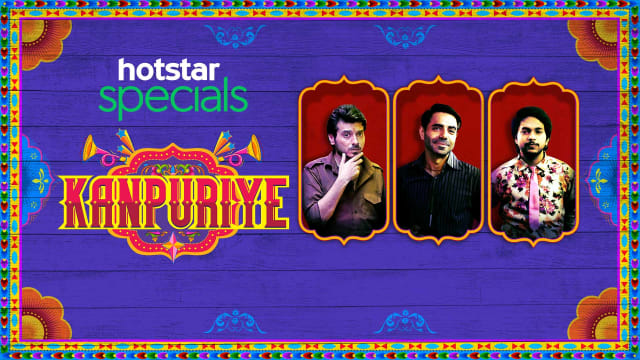 Masaan (IMDB Rating: 8.2)
Bollywood movie 'Masaan' is one of the best films ever made because of its brilliant screenplay and actors' performances.
The movie plot is about finding life and hope in the city of corpses, Varanasi. It has portrayed two very delicate stories of young lives. The performances of young Vicky Kaushal, Sweta Tripathi, and Richa Chadha are worth appreciating.
The movie has received high accolades and prestigious awards for making significance in Hindi Cinema.
Read More:
Gifted (IMDB rating: 7.6)
Marc Webb directorial 'Gifted' tells the story of a child prodigy. The story begins with Frank (Chris Evans), who loves living a simple life, working as a freelance boat mechanic in Florida.
His young niece Mary (Mckenna Grace), has a tremendously intelligent mind, loves living with Frank.
When Frank enrolls her in a public school, Mary's teacher Bonnie realizes her intelligence and suggested Frank provide her with a specialized education.
More challenges come on his way when the question raised whether or not Frank is a fit parent.
Marc Webb's feature directorial debut was '500 Days of Summer', an unconventional love story gained all the attention and appreciation for its brilliance.
'Gifted' isn't a film that is perfect but surely a sweet story that is worth your time.
Bohemian Rhapsody (IMDB rating: 8.0)
Legendary Freddie Mercury is an all-time most memorable rock star ever. 'Bohemian Rhapsody' is the biopic of Freddie Mercury, played by Rami Malek.
The film is extraordinary only because of the commendable performance of Rami Malek as the lead singer of the 'Queen.'
Even if you are not a 'Queen' fan, you will bound to sympathize and love the character of Rami Malek. Watching Rami Malek performing Freddie, it felt he is born to do this character.
Right from his attitude, accents, body language, it felt like we are seeing Freddie Mercury standing in front of us. Or like we are watching a live show on the television screen.
The movie shows the queer subculture of the 70s', his struggle with his religion, his committed relationship with his wife, his sexual encounters at his drug-fuelled parties, his bisexuality, and sexually liberated thinking during that time.
In a nutshell, a must watch biopic film on Disney+ Hotstar.
The Fault in Our Star (IMDB rating: 7.7)
A heartfelt and emotional love story about two teenage cancer strugglers that will make you cry. Hazel (Shailene Woodley), a 16 year-old-girl who is fighting thyroid cancer, meets Augustus (Ansel Elgort), a cancer survivor who has a prosthetic leg at a cancer support group for teens.
Soon both became good friends and loved each other's company. The movie is based on John Green's best-selling book of the same-titled.
What's the most loving factor in this film is the chemistry of both the actors. They will connect you with their pain, make you feel for them, and would make you cry.
Both the film and the book are favorite to many teens and young couples. This good-humored, and sensible story of the terminal illness of two young souls should be on your list of watch.
The Martian (IMDB rating: 8.0)
Ridley Scott's The Martian is a space saga about survival. The science-fiction film tells the story of an astronaut's (Matt Damon) lone survival on Mars after being left behind.
His only chance of surviving is a rescue mission on mars, but that will take a long time, and he has to find out ways to survive.
Being the mission's botanist, he improvised a garden using the Martian soil to grow his food supply.
It is an outstanding movie on survival instincts. There are a few such amazing space-science movies too like Gravity, Interstellar, Life, and Passengers that come right now in my mind.
If you haven't watched Ridley Scott's 'The Martian' yet, I think you are missing a great film.
Titanic (IMDB rating: 7.8)
Although the IMDB rating of Titanic is only 7.8, this is one of the most loved and popular films across the world. There isn't anyone who doesn't know or have heard about one of the most spectacular films of all time 'Titanic.'
With 11 Oscars, James Cameron's Titanic is Hollywood's biggest blockbuster.
The casting of the dashing young Leonardo Dicaprio as Jack and the stunning Kate Winslet as Rose is the best thing about Titanic. A love story that gave millions of audiences something to remember.
Celine Dion's 'My heart will go on' remained one of the best romantic songs even after years. The tear-jerking moments when the mighty ship Titanic is sinking are the reasons that make us want to watch the movie again and again.
So, if you want to watch Titanic one more time, you can stream it on Disney+ Hotstar.
Murder on the Orient Express (IMDB rating: 6.5)
Kenneth Branagh's Murder on the Orient Express is a delightful yet thrilling deluxe journey on a train that goes off the rails, and an American tycoon lies dead in his compartment with dozens of stab.
Who is the killer? It could be anyone. The killer sits amidst all the passengers, and detective Hercule Poirot must find out who the killer is.
The first adaptation of Murder on the Orient Express was the Award-winning 1974 film. There is no change in the storyline.
Though according to many critics, there are some flaws. But as a viewer, I have enjoyed this movie thoroughly.
Red Sparrow
Screw IMDB and Rotten Tomatoes rating, as per Google users 81%, have liked the film.
2018 American spy-thriller film 'Red Sparrow' is based on the novel of the same title by Jason Matthews. It tells the story of Dominica Egorova (Jennifer Lawrence), who used to be a famous ballerina, but an injury has ended her career.
She is given a task by her Uncle Ivan, where Dominica has witnessed the assassination of a Russian gangster Ustinov. Given no choice, she is being forced to join the training schools for 'Sparrows' and eventually sent to a CIA officer in the hope of identifying the mole.
Jennifer Lawrence as Dominica is exceptional.
The film has a thrill element with a lot of hard-core spy activities and actions. There are several disturbing and sexual scenes, but I felt those are necessary for creating a base of the characterization.
Black Swan (IMDB rating: 8.0)
2010 psychological horror drama film 'Black Swan' is directed by Darren Aronofsky
The movie plot is revolved around the character Nina (Natalie Portman), who is a committed ballerina dancer.
The New York City Ballet company is prepping for Tchaikovsky's Swan Lake, in which they need a ballerina to play the innocent and fragile White Swan and a Black Swan played by Lily (Mila Kunis).
This film is beautiful, vulnerable, psychological, and story-driven. Natalie Portman's performance as Nina is spectacular and utterly beautiful. Her dark side of the character that drives her to hallucinate and nervous breakdown leads her to take a path to perfection.
Black Swan is a highly recommended film, much underrated but extremely appreciable for Natalie Portman's acting skill.
Confession of a Shopaholic
2009 'Confession of a Shopaholic' is an American romantic comedy film that tells the story of Rebecca Bloomwood, who is addicted to shopping.
Unable to pay a huge debt, she joined as a finance columnist and falls in love with the boss of the company. But there occurred a setback in her career as well as her relationship.
How did she pay her debt?
I loved the film because of its humor and light-romance, and I am sure you will enjoy watching the film.
The Greatest Game Ever Played (IMDB rating: 7.4)
'The Greatest Game Ever Played' is a biographical sports drama film based on the life of golf champion Francis Ouimet.
An immigrant who belongs to the working class shows his class and excellence in playing golf. It is indeed one of Shia LaBeouf's best films of his career.
It is an inspiring and heart-warming biographical film that any sports lover should watch.
How from the poverty, Francis Ouimet raised and groomed himself to a brilliant golf player and walked among the men of the upper class.
Black Panther (IMDB rating: 7.3 & Rotten Tomatoes rating: 97%)
Marvel's superhero film 'Black Panther' is revolutionary. Among the endless saga of superhero films, Marvel's Black Panther introduces a much bigger and new universe. It's a cultural footprint that grapples complicated issues like race and identity.
The film's core theme is the issue of African American descent. Well, it is an incredibly visually pleasing film that reflects on the importance of black culture.
The story of the film revolves around T'Challa (Chadwick Boseman), who returns to his fictional home Wakanda to inherit his throne, to protect his kingdom and its people against the world's enemies.
Both the actor Chadwick and Michael B. Jordan, as Erik Killmonger has performed stunningly.
The Favourite (IMDB rating: 7.6 & Rotten Tomatoes rating: 93%)
2018 period black-comedy film sets in the 1700s England during the rule of Queen Anne (Olivia Colman – Won Academy Award for Best Actress).
It depicts Queen Anne's devastating personal life, her monarch, and her relationship with her childhood friend Sarah Churchill (Rachel Weisz).
Yorgos Lanthimos's The Favourite is an absolutely stunning film that you could enjoy watching. The tragicomedy revolves around three female stars and their intrigue lust for power and security.
One of the finest films of 2018, and luckily, you can stream it now on Disney plus Hotstar.
Braveheart (IMDB rating: 8.3)
Braveheart is a 1995 classic historical war film that tells the story of a Scottish Rebel William Wallace fights King Edward I of England to avenge his bride's death.
Braveheart won the Academy Award for Best Picture, capturing the brutality of 13th-century Scottish land. It is one of the best war films of all time and a model of great film-making.
You can check out their record in the Wikipedia page.
The Imitation Game (IMDB rating: 8.0 & Rotten Tomatoes: 90%)
Benedict Cumberbatch, as a British mathematician Alan Turing is a pleasure to watch onscreen.
'The Imitation Game' is a film based on the biography of Alan Turing: The Enigma by Andrew Hodges. The story revolves around Alan Turing joins a cryptography team to decode the German 'Enigma code.'
His key contribution during the Second World War to crack the Enigma code is a historical and a great scientific achievement.
Of course, the book does mention and explains a lot about his life, but 'The Imitation Game' has shown us Alan Turing's work patterns and his ability to think what a normal human brain cannot.
Thor (IMDB rating: 7.0)
Marvel Studios has presented to its audience 'Thor' – a powerful God of Asgard who is stripped of his celestial power by his father for his recklessness.
While not perfect but an entertaining superhero film to watch, that is crowd-pleasing. The dashing Chris Hemsworth as Thor, the God of Lightning and Thundering, is powerful and nailed it.
With the success of Thor, Marvel released two more movies, Thor: The Dark World and Thor: Ragnarok.
The Finest Hours (IMDB rating: 6.8)
According to Google Users, 87% of people liked the film; the film is based on the real-life 1952 United States Coast Guard sea rescue mission of the
It is a thrill-historical film and really appreciate the work of cinematography. The rescue mission sequences are shot in a very gripping manner. Both Chris Pine and Casey Affleck are incredibly well in contributing their role along with other casts.
Try watching this film; you will like it. Don't just go with the ratings, rather experience watching it and then judge.
Life of Pi (IMDB rating: 7.9)
Ang Lee's 'Life of PI' is a lyrical, visually, and emotional tale of faith, hope, and perseverance.
2012 adventure-drama film 'Life of PI' tells the story of a Tamil man 'Pi Patel' telling a novelist his survival story how he survived a shipwreck in the Pacific Ocean on a lifeboat with a tiger and limited food.
The film gained an enormous success worldwide for being one of the best picture, best direction, best music, and screenplay.
In every angle, this film is worth a watch. There are scenes in the film that are visually a treat to watch especially, the nighttime ocean effects and the island where 'Pi' took a halt.
Avengers: Endgame (IMDB rating: 8.4 & Rotten Tomatoes: 94%)
Marvel Studios presented one of the best superhero film 'Avengers: Endgame' in 2019. The epic film has assembled all the Avenger superheroes to fight the powerful Thanos and save the universe.
The blockbuster movie is an ultimately satisfying film for the audience. It is a full action-packed, emotional, and captivating narrative film to watch.
One of the exciting factors that I found in the film is the 'time-travel' thing. The epic final battle between all the superheroes and forces is the best ending anyone could ever imagine.
Avatar (IMDB rating: 7.8)
James Cameron's 'Avatar' is yet another one of the best Hollywood films to watch of all time.
The filmmaking, visual creation, and the environmental theme is beyond imagination. Avatar is also one of the highest-grossing films in the United States and Canada, surpassing even Cameron's epic Titanic.
The movie won three Academy Awards for its Best Art Direction, exceptional Cinematography, and its Best Visual Effects.
The Greatest Showman (IMDB rating 7.6)
'The Greatest Showman' is a musical-drama movie featuring nine original songs from Benj Pasek and Justin Paul.
The story follows P.T. Barnum, who, after losing his job as a clerk at a shipping company, takes a loan from the bank to set up Barnum's American Museum.
But soon, he started facing issues from the critics, and his circus went down after catching fire.
How will they save their circus? Or can Barnum restore his museum?
More than a story, the film has some beautiful music and songs.
Doctor Strange (IMDB rating:7.5)
Another superhero film from the Marvel Studios is based on the Marvel comic character 'Doctor Strange.' Benedict Cumberbatch has gained his popularity by playing the comic character, Dr. Strange.
His quirkiness of the character and mysterious sorcerer's power that he got makes him an interesting one. He doesn't fight with heavy weapons or science; he is calm and fights the enemies with his magical power.
Captain Marvel (Rotten Tomatoes 78%)
Well, Captain Marvel is the woman power bank, and I love her. According to the Marvel comics, Captain Marvel is the most powerful superhero in the Marvel universe. She is a combination of all the powers.
If you watch the movie, you will come to know why Carol Denvers (Brie Larson) is the most powerful of all the superheroes. If you have watched Captain America, then you know about the Tesseract. Now guess why Tesseract is related to Captain Marvel.
Queen of Katwe (Rotten Tomatoes: 93% & IMDB: 7.4)
Mira Nair's 'Queen Of Katwe' is a 2016 biographical feature film that represents the life of Phiona Mutesi, a girl of Katwe (Uganda), who gained victories at the World Chess Olympiads. Historically, she is one of the first two women who won a chess title from Uganda.
The film has beautifully depicted Phiona's journey to becoming a chess champion. A wonderful, emotional, and highly inspiring feel-good film that shouldn't be missed.
Bad Education (Rotten Tomatoes: 94%)
It is a comedy-drama film that is based on 'The Bad Superintendent' by Robert Kolker. The story follows Dr. Frank Tassone (Hugh Jackman) and Pam Gluckin (Janney), who are involved in stealing millions of dollars from the public-schools districts.
It is an HBO original film streaming on Hotstar premium in India. It is based on a true story where he robbed over $10 million in funds. According to investigators, there were around 74 unauthorized Rosalyn school credit cards.
The movie tells everything with great humor.
Pretty Woman
American modern romantic comedy film 'Pretty Woman' is a classic 1990 film that stars Julia Roberts and Richard Gere. The story is about a rich man Edward and a prostitute; they fall in love.
Will Edward accept his love for her without thinking of his social stature? The film has shaped the career of Julia Roberts.
Eddie the Eagle (IMDB Rating: 7.4)
"Eddie The Eagle" is an inspirational biographical film streaming on Disney plus Hotstar. The story is about a British ski-jumper Michael Edwards who made a name for himself -Eddie The Eagles after representing Great Britain in the Olympic ski-jumping for the first time.
It is a wonderful film that conveys the message of intense dedication, hard work, and passion. Anyone having these three positive qualities can achieve whatever they want.
Cruella (IMDB Rating:7.4)
Emma Stone is one of my favorite Hollywood actors, and she has pulled her character superbly in Disney's live-action film "Cruella."
The movie recreates Disney's one of the most well-known villains of all time. The costumes, settings, and performances are worth giving it a try.
The movie has just launched in Disney+Hotstar to stream.
Ford V Ferrari (IMDB Rating: 8.1)
Two of the most amazing actors Christian Bale and Matt Damon, lead movie "Ford V Ferrari" is a solid entertaining film. It portrays the story of Carroll Shelby, an automotive designer, and Ken Miles, a race car driver; together, they build a vehicle to compete against the Ferraris.
The movie has tension, drama, emotions, and climax, a whole package to satisfy your movie craze.
Jo Jo Rabbit (IMDB Rating: 7.9)
Taika Waititi's directorial comedy-drama film 'Jo Jo Rabbit' is such a thoughtful film to talk about. The film revolves around a boy JoJo who firmly believes in the ideologies of Hitler. From a child's perspective, how he only believes what he has been brainwashed with.
Jojo sees the truth when he lost his mother, a small role incredibly played by Scarlet Johanson. Jojo slowly realizes what he believed isn't the truth.
The movie is a masterpiece because of the way Taika Waititi's direction. He has brilliantly balanced comedy, tragedy, and drama. The entire movie does make sense and deserves to be watched again.
Nomadland (IMDB Rating: 7.4)
Academy award-winning film 'Nomadland' shows the journey of a woman in her 60s' who lost everything during the Great Recession. She sets on a journey with a van across the USA, living the life of a nomad.
It's emotional, thought-provoking, and a beautifully crafted movie sending the audience with a social message about 'happiness.'
It's an extraordinary realistic travel movie, and I think one of the best movies to watch.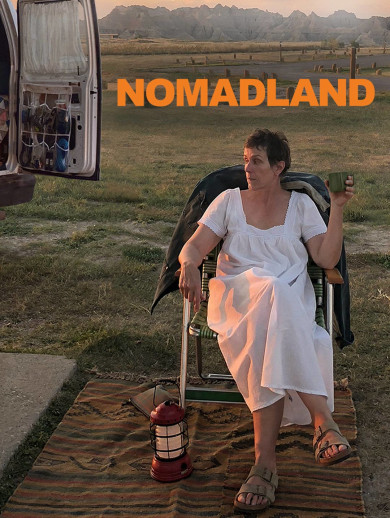 Malayalam Movies
Bangalore Days (IMDB rating: 8.3)
The 2014 Malayalam romantic comedy film 'Bangalore Days' is considered as one of the best Indian movies.
The story revolves around three cousins Divya (Nazriya Nazim), Krishnan (Nivin Pauly), and Arjun (Dulquer Salmaan). The three share a very close bond since their childhood; they all moved to Bangalore.
Their life started to change when each is facing troubles in their personal life. The movie is fun and realistic to watch. Even you could connect with the characters and their situations in life that you might have faced too.
In short, a wonderful and touching Malayalam movie to watch on Hotstar.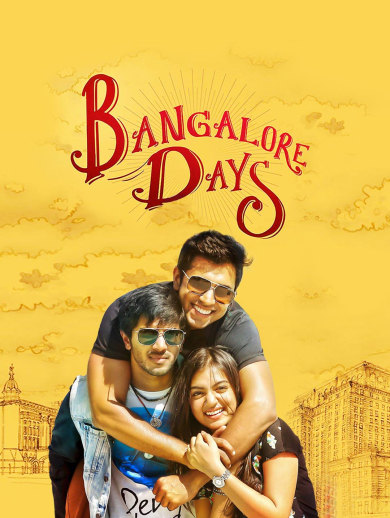 O Kadhal Kanmani (IMDB rating: 7.4)
2015 Tamil romantic-comedy film direct by Mani Ratnam. It follows two youngsters Aditya (Dulquer Salman) and Tara (Nithya Menen), who are exploring a living-relationship.
A typical movie, although it still feels refreshing. The film is loaded with beautiful songs, romance, light humor, visuals, and a solid narrative.
The film has been remade into other languages too, like Telegu, Hindi. It is a beautiful love story to watch.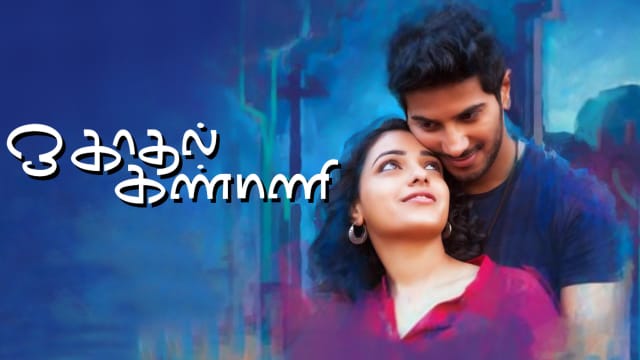 Conclusion:
I know, this is a very long content, but also the list includes all the best movies on Hotstar.
I hope this will help you and save you from searching on the platform.
Please your feedback will be much appreciated and share this with your friends.