16 Best Pixar Movies for All Ages to Watch
It's hard to put on a list of best when it comes to Pixar and Disney movies. All are good, and no matter what characters or story they tell, all the movies are heart-warming and make you feel good while watching.
I have been a great admirer of Pixar movies, and I love them all. Whenever I feel low, I would love to watch a Pixar or a Disney production animated movie.
In this blog post, I will share the 15 best Pixar movies that I feel can be watched by any group age of people.
It doesn't matter if you are an adult or a kid; these movies does make you feel good and kill all the negative vibe.
Eventually, we all have grown up still there is a part of us that loves animated or kids' movies. So, let's begin with the list.
16 Best Pixar Movies for all ages to watch –
The Good Dinosaur (2015)
I genuinely feel Pixar animated movie 'The Good Dinosaur' is underrated, and it deserves more for its authenticity of the story.
It follows the story of a dinosaur and a primal small boy as they learn to communicate without words and follows a beautiful journey that teaches the dinosaur several life lessons.
The movie is so sweet and portrays the story in such a gentle way that it touches your heart and soul.
It is definitely one of the best Pixar movies on Disney plus to watch with your family.
Brave (2012)
When I first watch Pixar animated movie 'Brave,' I was so much taken by the theme of the movie.
Merida, an independent and brave girl, loves archer and wants to live life on her terms by disobeying the ancient customs.
I really like the unbound bond between Merida and her mother how Merida discovers the true meaning of bravery and love when an ancient custom unleashes a dark force.
'Brave' talks about many things bravery, family, mother-daughter relationship, and the guts to follow a dream.
Finding Dory (2016)
I liked 'Finding Dory' more than 'Finding Nemo,' both Nemo and Dory are back again in the sequel, but this time it is Dory who gets lost.
Amidst the vast ocean and its life, both Dory and Nemo met several acquaintances, friends, and enemies. It's a sweet story that fills your heart even if you are an adult.
Onward (2020)
Pixar movie 'Onward' got released last year amidst the deadly pandemic giving us temporary relief.
'Onward' is a charming road trip that two elfin brothers took, and their trip is filled with magic and adventures, which is enchanting to watch.
Together their long quest to bring their father back to life eventually brought the two brothers even closer.
It is a heart-warming story which can be enjoyed watching by all age groups of people.
Soul (2020)
'Soul' is yet another one of the Pixar movies on Disney plus to watch with an IMDB rating of 8.1. It also won the Academy Award for Best Animated Feature Film.
The movie celebrates each person's individuality and tries us to remember that life itself is a gift that we forgot to live in today's era.
The animated lead character Joe makes us believe how ignorant we have become of our life. So, let's embrace it.
This message is for all and especially for it is we, the grown-ups who watch.
The Incredibles (2004)
No one can hate this movie, 'The Incredibles' is an action-packed knuckle movie about a family of superheroes.
Staying undercover in the suburbs living a typical family life, but when there is a threat, the family turned into a battle mode.
The movie is super fun to watch. There is something unique in each member of the family Mr.Incredible, Elasticgirl, and their kids Violet and Dash.
Up (2009)
Pixar and Disney collaboration movie 'UP' is perhaps one of the best-animated movies ever made.
It is a film for all ages to watch, and it is a perfectly scripted movie with visually stunning and is surprisingly delightful.
The lovely film tells the story of a widower Carl Fredrickson, living a lonely life in a house in the memory of his late wife, Ellie, whose memory he cherishes.
The movie envisages us that it is never too late to live your dream.
Carl sets on a journey when he is forced to leave his home, and his journey becomes fun-filled when a cute little fellow surprisingly accompanies him.
Inside Out (2015)
Yet another Award-winning Academy film, "Inside Out," is a very creative and unique conceptual film that talks about the core emotions of a human being – Fear, Anger, Joy, Disgust, and Sadness.
Riley, who is struggling to cope with her new life, is surrounded by all mixed emotions, and through the character, the movie is trying to tell us how each emotion is important in human life.
It is a wonderful film the touches on a very intricate subject.
Ratatouille (2007)
Ahh! No matter how many times I watch this amazing animated film, it never bores me.
There is something special in every living being on this earth, and you just have to find it out and embrace it is the theme of the story.
Set in the city of light Paris, where we see a rat bump into the kitchen of a restaurant and master his culinary skill through a young boy.
Nevertheless, the story and the characters make the film such charming.
Whenever we talk about animated movies, Ratatouille is the one that comes to our mind
.
Coco (2017)
Academy Award-winning film "CoCo" is a beautiful animated coming-of-age film that tells the story of a young boy Miguel who loves music and wants to pursue it despite his family's objection.
He explores and discovers the Land of Death when he accidentally stumbles into it. The movie is incredibly visually stunning, colorful, culturally infused, and explores pop culture.
This movie is not only for the kids, but it dazzles the adult too.
Incredibles 2 (2018)
I have mentioned 'The Incredibles' and surely can't miss 'The Incredibles 2.' It's the same family, characters, and action sequences but with a different storyline indeed.
In the sequel, we have the baby Jack-Jack, and this tiny little fellow is a complete pack of superpower.
If you have loved the first part, I bet you will gonna love the sequel too.
Wall-E (2008)
Have you ever seen a robot so cute?
When Pixar came up with 'Wall-E,' it pleases every movie lover globally, and the film was considered a masterpiece.
It tells such a profound and thought-provoking story of a programmed robot for cleaning up a waste-covered Earth.
The story adds a little spark when the robot falls in love with another robot, and together, they set foot in a different world.
The movie brought several little details about our environment that are concerning, yet it manages to entertain us.
Indeed, one of the best animated movies of the decade and the best Pixar movies for all ages to watch.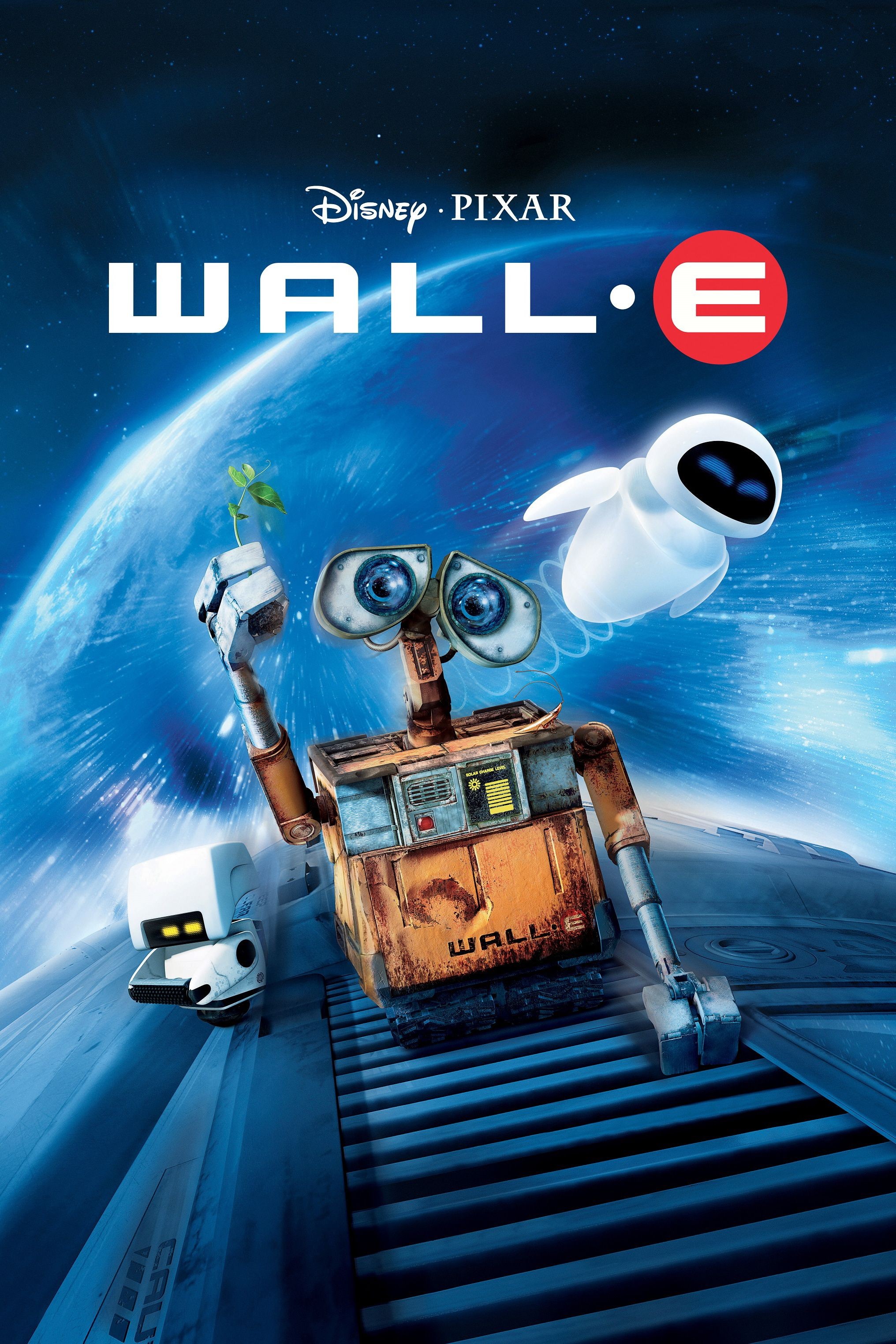 A Bug's Life (1998)
The movie is not as popular as the other Pixar movies but deserves a watch.
It is a computer-animated film that got released in 1998 depicting the story of a bug's life beneath the grass level, a war between ants and grasshopper.
It is a delightful and inventive movie that is not visually that attractive. Still, considering the year, it is a fine movie that can be enjoyed sitting by an entire family.
Toy Story (1995)
The classic and original Pixar feature animated film 'Toy Story' is a favorite of all.
It's a classic, and there are four sequels to it. It's a film that many of us have grown up watching. I don't know about adults, but it's a gem for all the kids.
Cars (2006)
Last but certainly not the least, Pixar movies 'Cars' and its sequel is all about friendship, following a dream, dedication, bravery, and so on life lessons that the film provides us.
Colorful cars are the characters here in this movie; there are stories of convertible cars, vintage cars, trucks, luxury cars.
Luca (2021)
Luca is a beautiful coming-of-age Pixar animation movie about a little boy (sea monster) set out of his comfort zone to experience an amazing summer with his new best friend.
The animation movie may not be the best, but certainly worth watching during the lockdown.
Conclusion:
The above are the best Pixar movies that I can remember and can tell all the age groups of people can watch and enjoy.