What are your best Bollywood movies of the decade so far?
Bollywood movies are changing with the years passing by. The pattern of filmmaking is changing, movies aren't portraying conventional stories anymore, and actors are evolving with their acting skills.
The taste and choices of the audience are changing too. People now like films with stories that they can connect to and relate to.
Over the ten years, the Bollywood industry has made a ton of movies that are a blend of good and bad. There are some motivational movies, movies based on true stories, remakes, and different genres.
Lately, people are loving dark comedies, thrillers, and true story-based films more than the typical romantic films that once used to dominate.
In this blog post, I shall be listing out some of the –
Best Bollywood movies of the decade
Udaan (2010)
Director: Vikramaditya Motwane
Streaming on: Netflix
The year 2010 in the Bollywood industry gives us one of the most sensitive and beautiful films, "Udaan."
A tale of a young boy Rohan forced to live with his abusive father, but he break-free the bond and ran away to achieve his dreams and give a better life to his little brother.
The movie is so important, and people feel the tale of Rohan. It is also one of the most underrated Bollywood movies .
It remained unappreciated for years, but later for the last few years, the film is finally getting its recognition for its brilliance.
Director Vikramaditya Motwane has crafted the piece of the story so tenderly and sensitively directed it, focusing on the character Rohan's suppressed emotions.
It is indeed one of the best Bollywood movies of the decade for a significant reason.
My Name is Khan (2010)
Director: Karan Johar
Streaming on: Disney + Hotstar
Shah Rukh Khan and Kajol starring 2010 Karan Johar directorial film "My Name is Khan." The story follows Rizwan Khan, a special kid but gifted with special ability, after the demise of his mother he moved to the USA to live with his brother.
He met a Hindu woman Mandira and her young son; they marry and get settle down in the USA.
But after post 9/11 incident in the US, the family started experiencing troubles and racial attacks. In an incident, Mandira's son dies, and here, the story turns into a drastic change.
The movie became the highest-grossing Bollywood film overseas.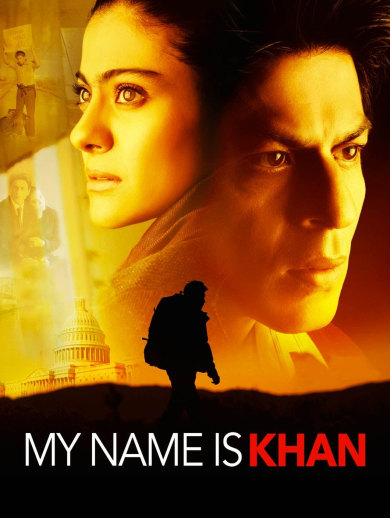 Delhi Belly (2011)
Director: Abhinay Deo
Streaming on: Netflix
Imran Khan made his debut with "Jaane Tu Ya Jaane Na" that became a super hit amongst the young audience, especially. We saw him in the 2011 comedy-drama film "Delhi Belly," along with Kunaal Roy Kapur and Vir Das.
The story follows around three roommates and their accidental involvement with a gangster. The movie is outrageously hilarious, has sexual content, and the use of slapstick comedy has what makes it worth notable.
In a way, the movie is said to be a gateway to the contemporary Indian cinema.
Also Read:
Vicky Donor (2012)
Director: Shoojit Sircar
Streaming on: Amazon Prime
Ayushmann Khurrana, Yami Gautam and Annu Kapoor in the lead roles in 2012 romantic comedy film "Vicky Donor" is a challenging film that took a risk to test the taste of the audience.
The concept and story of the film are extremely unconventional and something that never occurred in our minds. It is a story that is set against the background of 'sperm donation' and 'infertility.'
Around 2012, people usually weren't comfortable enough to talk about these issues, but it happens to impress them immensely through a film.
The movie ends up winning the National Film Award. Director Shoojit Sircar has made the film so effortless, and with the duo of Annu Kapoor and Ayushmann, it added an element of humor that made the film funnier to watch.
Paan Singh Tomar (2012)
Director: Tigmanshu Dhulia
Streaming on: Netflix
"Paan Singh Tomar" is a gift that late Irrfan Khan has given us through his outstanding performance that we can always cherish.
We will remember the great works of Irrfan Khan through this amazing film that won the National Film Award for the Best Feature Film and Best Actor.
"Paan Singh Tomar" is a film based on the true-life of Indian athlete Paan Singh Tomar who was a soldier in the Indian army and won the gold medal in the Indian National Games for Steeplechase.
But he never got the respect that he deserved instead turned a dacoit due to a land dispute in his village.
It is one of the best films of Irrfan Khan, in my opinion, also remained underrated for a long time.
Also Read:
Gangs of Wasseypur (2012)
Director: Anurag Kashyap
Streaming on: Netflix
Anurag Kashyap's two-part gangster movie "Gangs of Wasseypur" is one of the best crime films ever made in the Hindi cinema. The movie is critically acclaimed and highly appreciated for its screenplay, acting, dialogues, and direction.
The story follows three generations of gang war and violence with the prime motive of 'vengeance.' Manoj Bajpayee and Nawazuddin Siddiqui are the key performances to watch in the film.
Both are so intense and nailed their respective roles with utmost brilliance in acting.
English Vinglish (2012)
Director: Gauri Shinde
Streaming on: Amazon Prime
I have always loved Sridevi and Gauri Shinde's "English Vinglish" is one of the best films to watch with your mom. The narrative involves the character Shashi, a typical housewife, and mom to two kids.
She is an awesome woman who also is an entrepreneur who makes sweets. But she never gets appreciation from her family members, and they make fun of her English.
This film is the comeback film of late Sridevi after 15 years and believes me she is as gracious as always in this film.
It is a film that tells us to appreciate our mom more often and love her million efforts that she makes every day to make our life easier and happy.
Also Read:
Shahid (2013)
Director: Hansal Mehta
Streaming on: Amazon Prime
Shahid is one of the most underrated Bollywood movies that I have ever seen in the decade. "Shahid" is a biographical drama film that is based on the life of human rights activities and lawyer Shahid Azmi and his assassination story.
Rajkumar Rao played the titular role, and he proved his metal in acting through his performance.
Although this film is a box office failure, if you care to watch the film, you will understand why this is the best Bollywood movie of the decade.
Kahaani (2012)
Streaming on: Netflix
Director Sujoy Ghosh's "Kahaani" is an amazing suspense thriller film about a pregnant lady Vidya Bagchi played by Vidya Balan, who lands in Kolkata to search for her missing husband.
"Kahaani" is a notable film that revolves around a female character who is desperate to find the truth of her life.
The plot of the film explores feminism and the journey of a woman alone in a male-dominated society. The movie got highly appreciated by all the critics and got a good response from the audience too.
Barfi (2012)
Streaming on: Netflix
Anurag Basu's comedy-drama film "Barfi" stole all the attention and awards in 2012 for brilliant performances, direction, screenplay, and best film.
The story of the film follows a deaf and mute person named Barfi and his relationship with two women Shruti (Ileana D'Cruz) and Jhilmil (Priyanka Chopra).
The movie became a huge box office success and is one of the highest-grossing Bollywood films of 2012. Both Ranbir Kapoor and Priyanka Chopra were awarded for the best actor and best actress category.
It is a heart-warming film with a sensitive story. The movie has very limited dialogues, both Ranbir Kapoor as a mute and deaf and Priyanka Chopra as an autistic enacted so perfectly.
Bhaag Milkha Bhaag (2013)
Director: Rakeysh Omprakash Mehra
Streaming on: Disney + Hotstar
"Bhaag Milkha Bhaag" is actor Farhan Akhtar's best performance of his career so far. The movie is inspired by the life of Indian athlete Milkha Singh who was an Olympian once.
The movie pens the chronicle of Milkha Singh's life starting from his childhood post-partition to his traumatic childhood and his journey towards becoming an Indian athlete.
Farhan Akhtar has completely nailed his performance, and it is a great way to pay tribute to the legendary Milkha Singh. The movie is all about watching Farhan Akhtar portraying the character with the utmost respect.
Ship of Theseus (2013)
Director: Anand Gandhi
Streaming on: YouTube (Paid)
The film explores identity issues, the truth about life and death through the stories of a photographer, monk, and a stockbroker.
The film had it's first premiered at the Toronto International Film Festival. It was critically acclaimed and tagged as the best unconventional film of the year.
The film also won the National Film Award for Best Feature Film.
Most people don't even know about the film, so I would recommend you watch the film and you will see how wonderful the film is.
The Lunchbox (2013)
Director: Ritesh Batra
Streaming on: Netflix
Ritesh Batra's "The Lunchbox" is a masterpiece of the Hindi cinema. An unconventional romantic film with Irrfan Khan and Nimrat Kaur in the lead roles is not only a box-office success but also received several prestigious awards.
The story follows Ila, a housewife seeking attention from her husband, trying to bring back the romance in her marriage through her food.
She sends the lunchbox through Mumbai's Dabbawalas (a pickup and drop tiffin delivery system) but mistakenly gets delivered to Saajan (Irrfan Khan).
Saajan writes a letter to Ila about the food and places it in the lunchbox. From here started their unusual friendship that turned into love.
The story, direction, performances, editing, dialogues every element in this film is perfect and touches our hearts.
Director Ritesh Batra has made sure to make this film delicately well crafted so that millions of Indian audiences could relate with the characters.
Sulemani Keeda (2014)
Director: Amit V Masurkar
"Sulemani Keeda" is an independent comedy film directed by Amit V Masurkar. It tells the story of two struggling scriptwriters who are being rejected by the producers.
This is the story of thousands of struggling filmmakers, writers, and actors who are being rejected in the Bollywood film industry to showcase their talent.
Titli (2014)
Director: Kanu Behl
Streaming on: Amazon Prime
Bollywood neo-noir black comedy-drama film "Titli" is not very widely known among the crowd, as it remained under the bushes of the best Bollywood movies.
The plot of the film captures the vulnerability of a society where violence has become a part of everyday life.
'Titli' is the youngest member of a car-jacking gang family in the outskirt of Delhi. He doesn't want to be a part of his family's violent deed and wants to run away.
The story of the film explores the darker side of society.
Ugly (2014)
Director: Anurag Kashyap
Streaming on: Disney + Hotstar
Anurag Kashyap is popularly known for directing films that represent the ugly side of society and partially truth based. "Ugly" follows the story of a struggling actor Rahul (Rahul Bhat), whose daughter goes missing.
The film portrays an unhappy domestic life, an unhappy life of a struggling actor, violence, frustration, and amidst all how a child's life suffers.
It is an extremely well-written and well-executed film that will make you think deeply about the safety of your child.
Although the film hasn't got any recognition, it is indeed one of the best Bollywood movies of the decade I would say.
Highway (2014)
Director: Imtiaz Ali
Streaming on: Disney + Hotstar
Imitiaz Ali's directorial film "Highway" is a tale of a girl Veera (Alia Bhatt) who is the daughter of a rich Delhi based businessman and got kidnapped by Mahabir Bhati (Randeep Hooda).
Traveling along the road, Veera realized her freedom and weirdly happy about not trapped in her earlier life. She travels along with different states with Mahabir and happens to fall in love with him.
Both the critics and the audiences praise their performances and the direction of Imtiaz Ali.
Queen (2014)
Director: Vikas Bahl
Streaming on: Netflix
Kangana Ranaut rose to fame with the success of this movie. "Queen" is a tale of an under-confident small-town girl Rani who is about to get married, but her fiancé refuses to get married just before the day of their wedding. Broke and shattered, she decided to go on her honeymoon alone to Paris.
This journey of her will bring the ultimate change in her life, boost her confidence, and she understands that she doesn't need a man in her life for happiness.
"Queen" is an inspiring, motivational, and an incredible film to watch. Kangana won her National Film Award for Best Actress, and also, the film won awards for the 'Best Hindi Film.'
Also Read:
Ankhon Dekhi (2014)
Director: Rajat Kapoor
Streaming on: Disney + Hotstar
Yet another very sensible and amazing film that stars Rajat Kapoor and Sanjay Mishra in the lead roles, "Akhon Dekhi."
It is a film that tells a very unusual story of a man Rajesh Bauji (Sanjay Mishra), who lives in the Old Delhi with his extended family.
He decided one day that only what he can see, he will believe that, hence the title of the film 'Akhon Dekhi.'
This idea of his changes in his life in several ways. To prove his ideology, he started taking things to a level that will verify his theory.
It is a low budget film with some good actors, depicting a good story and indeed Rajat Kapoor's very best fifth feature film.
Haider (2014)
Director: Vishal Bhardwaj
Streaming on: Netflix
Vishal Bhardwaj's "Haider" is considered as one of the best movies of Shahid Kapoor's career. It is a modern-day adaptation of William Shakespeare's tragedy play 'Hamlet' set against the backdrop of Kashmir insurgency 1995.
Haider, played by Shahid Kapoor, is a student who returns to his home in Kashmir when it was moving through conflicts seeking answers about his father's disappearance.
His father's death and his mother's affair with his uncle changed him psychologically and became violent.
Both Shahid Kapoor and Tabu have acted their finest and brought a sense of pathos in their character. Both the actors, along with Vishal Bhardwaj, received great success and accolades for their attempt to make such a great film.
City Lights (2014)
Director: Hansal Mehta
Streaming on: YouTube
Hansal Mehta's "City lights" is a story of millions who comes to Mumbai with dreams, and mostly those dreams get shattered.
In the movie Deepak Singh who owns a garment store in Jodhpur, unable to pay the rent of the shop due to poverty, the landlord shuts his store.
He decided to move to Mumbai with his family in search of a better livelihood, but it was all a dream that got never fulfilled.
The music of the film is heart-touching, and Patralekha, who is the partner of Rajkumar Rao, has also supported well through her character (played Deepak's wife).
PK (2014)
Director: Rajkumar Hirani
Streaming on: Netflix
Rajkumar Hirani's satirical comedy-drama Bollywood film "PK" is a blockbuster film that broke all the records.
The story follows an alien (Aamir Khan) who landed on the Earth with his group but lost his remote through the help of which he could go back to his world.
In search of his remote, he learns so many things about the people of the Earth, religious beliefs, superstitions, etc.
The movie also stars Anushka Sharma in the lead. PK explores several social and religious issues but in a satirical and comical way.
Tamasha (2015)
Director: Imtiaz Ali
Streaming on: Netflix
Imtiaz Ali's "Tamasha" is not a box office superhit film, but the movie has a fan following. It tells the story of Ved and Tara, who found themselves in the beautiful land of Corsica, and after a long time, the two met again in Delhi.
Tara thought she found her soulmate, but it wasn't the same Ved that she met in Corsica. Ved is a complex character that is the center of the plot, and Imtiaz Ali has delicately peeled the layers of his emotions.
There is a lot of flashback sequences that are unpleasing in the narrative but still a nice storytelling film that's different and somewhat relatable.
Ranbir Kapoor always plays this kind of emotionally intense character in a perfectly balanced way.
Parched (2015)
Director: Leena Yadav
Streaming on: Amazon Prime
"Parched" is a critically acclaimed film that had its premiere at the 2015 Toronto International Film festival.
It is a women-centric story about the lives of four women who live in a rural village of Rajasthan. Their lives are shackled with age-old traditions, male-dominance, child marriage, marital rapes, and abuse.
The social practices that are very much still prevalent in the rural areas of our country. The film is bold; the character portrayal is bold and intense.
The movie has everything that makes it the best Bollywood movies of the decade.
Masaan (2015)
Director: Neeraj Ghaywan
Streaming on: Netflix
Set in the Varanasi, Uttar Pradesh, the story of 'Masaan' follows two separate stories parallelly.
One story focuses on the story of Devi (Richa Chadda), and another tells a love story between a Dom community boy Deepak and a high caste Hindu girl Shaalu.
Masaan received a huge appreciation for its storytelling, direction, and all the actors for executing their brilliant performances.
Debutant director Neeraj Ghaywan did receive National Awards for the best direction. It is indeed a great and unconventional film that changed the parameters of filmmaking.
Aligarh (2015)
Director: Hansal Mehta
Streaming on: YouTube (Paid)
Movies like "Aligarh" are the gem of Indian cinema. Manoj Bajpayee in the lead role as professor Ramchandra Siras, head of the Classical Modern Indian Languages Faculty at the Aligarh Muslim University is outstanding.
The story is about invading the privacy of the Professor's life by a film crew. As a result of which he got suspended from the university on the grounds of morality.
The movie is intense, emotional, well-directed, and superbly acted by Manoj Bajpayee.
Many forget to mention the name of this film when asked about the best films of Bollywood.
Piku (2015)
Director: Shoojit Sircar
Streaming on: Amazon Prime
Shoojit Sircar directorial film 'Piku' is an adorable and loving film that shows a sweet and sour relationship of a father-daughter.
Amitabh Bachchan, who played a 70-years-old father, Bhashkor having chronic constipation issues, lives with his daughter Piku (Deepika Padukone), who takes care of his every small need.
Often Bhashkor's annoying habits lead to quarrel with Piku.
The movie is highly relatable and highly likable because of the father-daughter amazing performance. The film is great because of its sheer simplicity and highlight of a beautiful relationship.
A Death in the Gunj (2016)
Director: Konkona Sen Sharma
Streaming on: Amazon Prime
"A Death In The Gunj" is one of the best Bollywood movies of the decade that most of the people have skipped.
The movie didn't promote their film much as far as I remember, as there wasn't much social buzz before the release of the film.
The movies follow the story of a character named Shutu (Vikrant Massey), an isolated, shy, extremely sensitive, and timid person who came to his aunt's house in McCluskieganj from Calcutta.
The movie features several actors Vikrant Massey, Tillotama Shome, Om Puri, Tanuja, Kalki Koechlin, Jim Sharbh, Ranvir Shorey, and Gulshan Devaiah.
Shutu's character takes an unthinkable turn in the film, Konkona Sen Sharma has marvelously done the job of directing the film, giving each character enough space to grow.
Neerja (2016)
Director: Ram Madhvani
Streaming on: Disney + Hotstar
'Neerja' emerged as 2016, one of the best Hindi cinema, a film that is inspired by the real-life of Neerja Bhanot, who sacrificed her life in the 1986 Pan Am Flight 73 hijacking.
Sonam Kapoor played the titular role of Neerja. It is a biographical film that pays tribute to the bravery of late Neerja Bhanot and gratitude to her family.
The movie won two National Awards for Best Feature Film and Special Mention for Sonam Kapoor.
Dangal (2016)
Director: Nitesh Tiwari
Streaming on: Netflix
"Dangal" is loosely based on the wrestling Phogat family, where Aamir Khan played the father Mahavir Singh Phogat, who trains her two daughters Geeta and Babita Phogat, to become India's first woman wrestler to win the gold medal.
The movie depicts the journey of a wrestler father who trained his daughters to be the best wrestler. The narrative is fun, humorous, and empower the woman of our country.
The film broke all the records of viewership across the world and became the highest-grossing Indian film ever. It earned a huge figure and won awards for the Best Film, Best Direction, Best Actor, and Best Supporting Actress.
Newton (2017)
Director: Amit V. Masurkar
Streaming on: Amazon Prime
Rajkumar Rao starring film 'Newton' is a black comedy-drama film that won the National Film Award for Best Feature Film in Hindi.
Apart from Rajkumar Rao, Pankaj Tripathi has given an extraordinary performance as Assistant Commandant Aatma Singh. The story follows Newton, who is a government clerk, is sent on election duty to a Naxal region of Chhattisgarh, India.
The movie tries to explore the idea that in our country where poor people don't get to eat two meals a day, they have hardly any interest or idea about what the election is about and why voting is important.
Tumbbad (2018)
Director: Rahi Anil Barve
Streaming on: YouTube
'Tumbbad' is a visually appealing, highly conceptual period horror film. The central character Vinayak Rao played by Sohum Shah, search for a hidden treasure in the 20th century British India village Tumbbad, located in Maharashtra.
The movie has a great religious reference about the Goddess of Prosperity' Hatsar' her firstborn, greedy for all her gold and grain.
As the story follows, you will understand how Vinayak and Hatsar have similarities. It is a great unconventional film with extraordinary cinematography.
Andhadhun (2018)
Director: Sriram Raghavan
Streaming on: Netflix
In 2018, Ayushmann Khuranna, Radhika Apte, and Tabu starring film 'Andhadhun' made a huge box office success and buzz around the film industry.
There were accolades, back to back awards, and interviews, all talking about only one film, and that's 'Andhadhun.'
The script of the film is mind-blowing. From the beginning of the film till the end, it is a full packet of surprises and twists. It indeed deserves to win the National Award for the Best Screenplay.
Mard Ko Dard Nahi Hota (2019)
Director: Vasan Bala
You may find it hard to digest that I have included 'Mard Ko Dard Nahi Hota' in the list of best Bollywood movies of the decade. Hear me out first, the reason I find this film amazing because of its story, it's different.
It is a tale of a young guy who has no emotion to pain, a rare condition that makes him think like a superhero. The narrative is fun, has an element of drama, action, humor, and light romance.
It isn't flawless, but storytelling is unique.
Conclusion:
(Will keep it updating time to time).