YouTube is now one of the most used video streaming platforms in the world. Millions of people watch videos daily. Some watch videos on gadget reviews, automobile reviews, cooking videos, fun videos, movie videos, and several more.
So, talking about movies, YouTube is probably the best free video streaming platform that offers tons of movies to watch.
You can watch Hollywood, Bollywood, regional, animation, short films, and international movies too.
Of course, you cannot watch the newly released movies on YouTube, but you don't have to pay to watch a good film either.
There are so many Bollywood movies to watch on YouTube that sometimes it is hard to search them out.
So, in this blog post, I will share 35 best Bollywood movies on YouTube to watch free this lockdown at home.
Due to lockdown, there are a few newly released Bollywood movies too that have been added on YouTube recently.
This will be going to a long list of movies, so don't skip and follow until the end.
Best Bollywood Movies on YouTube to Watch Free
Dream Girl
Ayushmaan Khurranna's 'Dream Girl' is a roller coaster film that depicts the life of a jobless Karamvir Singh in a small town who gets pulled into a friendship call center.
Karamvir, who has an innate talent of impersonating a woman's voice, started working as Pooja in that call center.
Meanwhile, he fell in love with the character of Nushrat Bharucha, who plays the love interest of Karamvir (Ayushmaan), and comes the series of twists.
The film is excellent to watch for fun, and Ayushmann's performance is outstanding and near to perfection. It is the combination of Annu Kapoor, Ayushmann, and their brilliant comic timing that makes 'Dream Girl' an entertaining movie to watch.
Gully boy
2019 Bollywood film 'Gully Boy' was one of the most-watched and loved film of that year. Both Ranveer Singh and Alia Bhatt gave one of the best performances of their career and bagged several awards for 2019.
The story is simple but perfectly executed and connected well with the audience.
The protagonist Murad who hails from a poor family dreams of becoming a rapper. But to fulfil his dream he must fight against the social disadvantages. He struggles to achieve what he dreams for.
I don't think there is anyone who hasn't watched the film. It is also streaming on Amazon Prime Videos.
But those who don't have a subscription on Amazon Prime, they can now watch the movie for free on YouTube.
Trapped
Vikramaditya Motwane's 'Trapped' is quite a promising film that has been entirely carried on by the terrific performance of Rajkumar Rao.
Rajkumar Rao is one of the most underrated actors of the Bollywood who has continued to excel his graph of performances.
Movies like City Lights, Newton, Bareilly ki Barfi, Shahid and Stree were his best. But 'Trapped' is nothing less than his best.
A story of a young man in Mumbai who lives in a flat in an empty high-rise building where he gets trapped when his main door gets auto locked from the inside.
He struggles to survive for days without food, water and electricity. The movie isn't about survival it is about the fears that a person goes through in utter loneliness without a clue of surviving.
In the end, the movie will leave you with a question in your mind, what would you have been done in Shaurya's situation? How would you survive if you would be 'trapped?'
Newton
Yet another one of the best non-commercial movies of Raj Kumar that you must watch is 'Newton.'
Two days ago, I suggested my father to watch Newton on YouTube for free.
A simple, effective and moralistic storytelling of a civil servant Newton, who makes sure that a handful of locals in a Maoist-infested village of India can participate in an election.
His unyielding principles and morals forbid him to let go the democratic rights of 76 tribal voters. In the middle of the jungle, ransacking polling station and chased by the armed forces he proved that every vote is counted.
The movie is not dull to watch as there are several comedy cliché that are cynical by nature.
A movie like Newton is what Bollywood needed that bars the unnecessary showcase of pompous plot and gibberish dialogues.
The film raises questions on the democratic voting process in our country, the lack of education about voting and the negligence attitude of the representative and the authorities.
Watch Newton on YouTube now this lockdown, if you have missed it. You won't regret it.
Kai Po Che
A beautiful story of three friends and their friendship that gets affected by the religious disparities, politics and riots in Gujrat.
Kai Po Che reminds me of Dil Chanta Hai and 3 Idiots. Three friends who has different goals in their life yet bonded together by their selfless love and friendship.
Kai Po Che is a coming – of -age film that put together dreams, aspirations, education system, seeking excellence and friendship.
This is also the movie where Sushant Singh Raput, Amit Sadh and Rajkumar Rao got their big break in Bollywood. The movie was well-appreciated by the audience and earned good figures as profit.
Saand Ki Aankh
2019 'Saand Ki Aankh' is a Bollywood biographical movie where Bhumi Pednekar and Taapsee Pannu have played grandmothers Chandro and Prakashi Tomar.
At the age of 60+ they picked up guns not to kill but to win a shooting competition. The film is about gender discrimination and violence that takes place in Haryana.
It is challenging what Tapsee and Bhumi has done in the film, playing old woman.
It was quite a controversial topic during the promotion and interviews that both the actors have to face questions on how it make them feel to play older woman character.
It's a fun and inspirational movie to watch that shows us the reality of deep-rooted issue of patriarchy that is still prevalent in every nook and corner of India.
Kaabil
2017 Bollywood film of Hrithik Roshan and Yami Gautam is a box office successful film that has garnered several accolades and awards.
The movie is a simple revenge-thriller where the blind yet confident Rohan (Hrithik Roshan) meets the blind yet independent Supriya (Yami Gautam) and they fell for each other, gets married.
Soon their happy life gets shattered by the intervention of the villain of the movie. The second half of the movie revolves around how Rohan takes a well- planned revenge of his lose.
What makes this film so worthy of a watch?
It is the engaging storytelling and Hrithik Roshan's convincing performance as a blind person in the film. It has turned a sweet fairy tale love story into a nightmare and furthermore, shifted the climax by giving it a twist.
Aiyaary
The next one of the underrated Bollywood movies to watch free on YouTube is Aiyaary.
It is an action-thriller film with an intriguing storyline. Director Neeraj Pandey who has proved his metal in directing good movies like Special 26, Baby and A Wednesday. His 'Aiyaary' may not be that good but a worth watching film.
Colonel Abhay Singh chasing Major Jai Bakshi for allegedly betraying his country but Jai is upto something that can prove his innocence and can take him to the real culprit.
I find all the films of Neeraj Pandey similar. They talk about the military intelligence, an attack or a mission. But they all are fascinating to watch till the end.
Pinjar
'Pinjar' is a National Award-winning movie in 2003 that is heart-wrenching and emotional depicts the horror of partition in India.
Puro (Urmila) is abducted by Rashid (Manoj Bajpayee) amid the partition. Puro struggles to survive through the isolation from her family, finding her religion, name and staying with a stranger.
The movie also shines light on the religion disparity, patriarchy, miseries of the women in the name of religion and how it took a toll on the people on both the sides.
The film is intense, deep-rooted to the social issues that are still prevalent in our society even after years of independence.
It is one of the most underrated and underappreciated Bollywood film that you should watch.
Gulaal
Anurag Kashyap's Gulaal is a political and compelling movie to watch. Gulaal follows a multidimensional narrative, a gray storytelling about revolution, betrayal, and conflicts in the political framework.
Director Anurag Kashyap always brings to the audience a dark satirical themed film that reveals the inner darkness of human behaviour. He leaves no fault in his script and execution.
Gulaal is no different. Kay Kay Menon as Dukey Bana is the best to watch.
Panipat
Ashutosh Gowariker's 'Panipat' is streaming on Netflix now but you can also watch this historical drama film on YouTube for free.
A detailed drama film that portrays the historical facts about Sadashivrao Bhau, a brave commander in Nanasaheb Peshwa's army who won a victorious battle against Ahmad Shah Abdali in Panipat.
The film didn't get much appreciation from the audience, but I find Arjun Kapoor's performance as the mighty commander Sadashiv Rao Bhau worthy of watching.
Phas Gaya Re Obama
Phas Gaya Re Obama is a small budget political satire film with a touch of light humour in the narrative.
The story takes us through the journey of Om Shastri (Rajat Kapoor) who is a recession victim lost his job in USA and comes to India to sell his ancestral property to clear his debts. Later, he is abducted by the goons thinking he is a rich NRI return.
It is an amazing film to watch that will not only make you laugh but also make you see the underline ironic comment on the law and administration of the country.
Paa
Do you remember watching 'Paa'?
Vidya Balan and Amitabh Bachchan's brilliant performances has made this film so special and heart-warming to watch.
Not only it got countless awards that year but also the audience loved the 13-year-old Auro (Amitabh Bachchan) the most. A kid who looks physically and functions like a 65-year-old man but mentally he is as jovial and lively like a kid should be.
Paa is a tribute to all those kids who are suffering from this disorder. It is an educational and informative film about Progeria.
The script has a simple yet predictable approach and touches the sentimental angle, civic sense, motherhood love and sacrifices.
The beauty of this film is Auro; his innocence, maturity to understand about his medical condition and his subtle pursuit to meet his father in the film makes us love him.
So, how about watching this wonderful film one more time on YouTube for free.
Tumbaad
The other day I suggested my mother to watch Tumbaad on YouTube for free. If you ask me why this movie is worth a watch?
I would say, simply because of its unique mythological horror story and outstanding cinematography that I have never watched in any of the Bollywood films.
The film is a tale of gothic, dark and evil that resides inside all of us represented through two characters Vinayak Rao and a mythological demon Hatsar.
Watching the film will give you an incredible cinematic experience. The setting is grim and mysterious from the opening shot taking the story slowly in an unpredictable intense mood.
The characters won't scare you, but the soundtrack and the setting would. If you haven't yet watched Tumbaad, do give it a try for the best performance of Soham Shah.
Also Read:
Wake Up Sid
Ayan Mukherji's coming-of-age film 'Wake Up Sid' is an eye-pleasing movie to watch. The protagonist young lad Siddharth, an irresponsible college guy who doesn't want to take responsibilities.
Soon after meeting with Aisha, he realizes the importance of life, responsibilities and learn to respect.
A simple predictable storyline, with no complexities in the climax or characters. The movie is well relatable with the audience especially with the young audience.
There are chords of emotions that Sid has touched like the relationship he shares with his parents, friends, found his love in photography and how he started embracing happiness in little moments of life.
Gangs of Wasseypur I & II
Yet another outstanding and intense movie of Anurag Kashyap that became one of the most loved movie, only because of two actors Manoj Bajpayee and Nawazuddin Siddiqui.
This crime film is a flawless masterpiece work of an art that portrays the violent blood-drenched gang war, betrayal, revenge, social evils and conflicts in a small town in eastern India.
The movie is split into two part. The first part focuses on Sardar (Manoj Bajpayee) and his revenge that carries a lot of bloodshed and gun fights. The second part focuses on Sadar's sons get entangled in further disputes with the fellow gangs.
One of his son Faizal Khan (Nawazuddin Siddiqui) takes up the revenge saga and vows to wipe out the gang of Ramadhir.
Both the part of Gangs of Wasseypur are outrageous and insane in delivering dialogues. Dialogues that are worth remembering.
It is probably one of the first and best gangster film in Bollywood.
Kabir Singh
The controversial 'Kabir Singh' is the remake of Telegu super hit 'Arjun Reddy'. The protagonist Kabir Singh is a flawed character who loves Preethi passionately, but circumstances didn't allow them to be together.
The separation left him devastated and he became an alcoholic with no sense of respect left in his eyes. Although many raised questions on how they can portray a character taming a woman and called slapping is okay when there is love.
My perception is , Kabir Singh is a fiction character and in the film the character is damaged and his hasn't been glorified. Only his terrible condition has been shown.
RAW – Romeo Akbar Walter
I never liked John Abraham's performances in his movies, it's too flat literally without any expression. But his RAW- Romeo Akbar Walter is a well-intended film about patriotism.
It is a story of an undercover agent who put his life in risk so that he can pass valuable information to the RAW chief to save his country.
I liked how it ended the story. Though the film has nothing special to offer but when you can watch it online for free then why to miss it.
Shahid
Yet another one of the most underrated and less talked about film in Bollywood is 'Shahid.'
'Shahid' is a brutally honest film that tells the story of a criminal lawyer, who fights for the victims those are wrongly accused by the law.
Raj Kumar Rao as Shahid is brilliant. He has left no gaps in playing the character. It is flawless.
Definitely, one of the best Bollywood movies to watch free on YouTube.
Also Read:
Neerja
'Neerja' is a biopic story of a brave flight attendant Neerja Bhanot of Pan Am flight 73 in 1986, when the flight was hijacked by the terrorists, Neerja risks herself to save the passengers.
An emotional, inspiring, and heart-wrenching tale of young Neerja, played brilliantly by Sonam Kapoor.
The narrative of the film Neerja is focuses on the realism that had happened on that grim day. It isn't melodramatic, neither the narrative is consumed by emotions.
There is a gentle touch of happiness shown in the relationship that Neerja and her mother played by Shabana Azmi shared. An innocent moment that Neerja had with three terrified kids on the flight.
A movie that everyone should watch.
Thackeray
Nawazuddin Siddiqui's Thackeray is a political controversial movie on the life of Bal Thackeray, the founder of Shiv Sena.
I don't know how much truth there in the story of Thackeray is that has been shown in the movie but the way actor Nawazuddin has played the role with full dedication is one reason for a big applause.
Chalk N Duster
A few ago, when my mother called me and asked for some movies that she can watch on YouTube for free. I told her to watch 'Chalk N Duster.' A film that I knew my mother would love to watch.
'Chalk N Duster' has a solid storyline about the value of good education but unfortunately the makers failed in the execution.
If you can ignore the faults, I will recommend the parents to watch this beautiful film.
Shubh Mangal Zyada Saavdhan
Shubh Mangal Zyada Saavdhan is a 2020 romance comedy drama film that follows the love story of two men, Kartik (Ayushmann) and Aman (Jitendra). The narrative has incorporated laughter, humour, social message and sarcasm to deliver their message to the audience.
When small town father Shankar Tripathi (Gajraj Rao), gets to know about their relationship he couldn't accept that and tries hard to separate them.
The story has a very strong concept, but I felt at certain areas it could have been better. Like I felt the character Kartik is over-dramatic. There are times when you will feel the jokes are unnecessary and out of place.
Still, on a wider perspective it is a well-noted Bollywood movie to watch free on YouTube.
Jolly LLB 2
Akshay Kumar keeps doing a great many meaningful films. Jolly LLB 2 is the sequel of Jolly LLB. A courtroom drama film where Akshay Kumar who played a lawyer questions the corrupt judicial system and police administration.
The narrative uses dark humour on Jolly that indirectly pointing on us. Usually in films like Pink, where courtroom drama is a serious and intense business. In this movie, the courtroom drama is satirical.
Like always, it is a pleasure to watch Akshay Kumar doing such films.
City Lights
Deepak Singh (RajKumar Rao) loses his village shop to debt and for survival he along with his family moved to Mumbai. But reaching Mumbai, they never faced a single happy day. They were only tricked by others.
What makes 'City lights' worthy of a watch? It is the breath-taking acting of Raj Kumar Rao. His expressions and his ability to connect with the audience through his character is a great success.
It is a soulful and heart-rendering film that depicts the story of million such people who come to Mumbai in search of work and ends in doing petty jobs.
Most of the time they even struggle to find a shelter and often get tricked by tricksters.
Paan Singh Tomar
Paan Singh Tomar is a wonderful film to watch. It is a tale of a young army jawan who discovers during his training that he can run faster than anyone.
He earned his name by winning the steeplechase champion, but his fate and some dreadful circumstances turned him into a dacoit.
The sheer simplicity of this film and Irfan Khan's brilliance in acting has made this film one of the best Bollywood movies ever.
Satya
How many you have watched Ram Gopal Varma's 'Satya?'
Satya is a Bollywood epic classic gangster movie of Ram Gopal Verma starring Manoj Bajpayee, Urmila Matondkar, JD Chakravarthy and Saurabh Shukla.
Every dialogue and performances of all the cast were superb to watch. There are several gangster movies in Bollywood that over the years have forgotten. But only a few remain on our heart and mind.
Satya and Vaastav are such two movies of the Hindi cinemas that are the best.
Queen
I love everything about the movie Queen, a movie for which Kangana Ranaut got the National Film Award for best actress.
In every way she deserves the highly prestigious award for delivering a fabulous performance.
Rani is shattered and devastated after her fiancé (Raj Kumar Rao) broke the engagement just before the wedding. After days she decided to go on her planned honeymoon to Paris alone.
'Queen' is a journey of self-transformation and self-realization of every woman. The film in every way has embrace womanhood.
The transformation of Rani from being an under-confident and timid lady to a confident and graceful lady is wonderful.
She realizes that she doesn't need a man in her life to seek happiness and there are bigger things in life to achieve.
I probably watched Queen 4-5 times and it's an inspiring one.
Manorama Six Feet Under
Manorama Six Feet Under is a very underrated Bollywood film that hardly anyone has watched. It is a brilliant suspense-thriller movie that is inspired by the 70s' noir classic film of Roman Polanski's Chinatown.
Manorama Six Feet Under is not a conventional film to understand. There are layers of complexities that may have left loose to understand.
But that's the amazing fact about this movie. From the opening scene till the end you have to pay attention to details to connect the dots.
Shubh Mangal Savdhan
A movie that is based on an unconventional topic, a topic that isn't much talked about.
The movie starts with a talented cast that has successfully managed to keep you entertained with humour and with the intention to educate the mass about erectile dysfunction.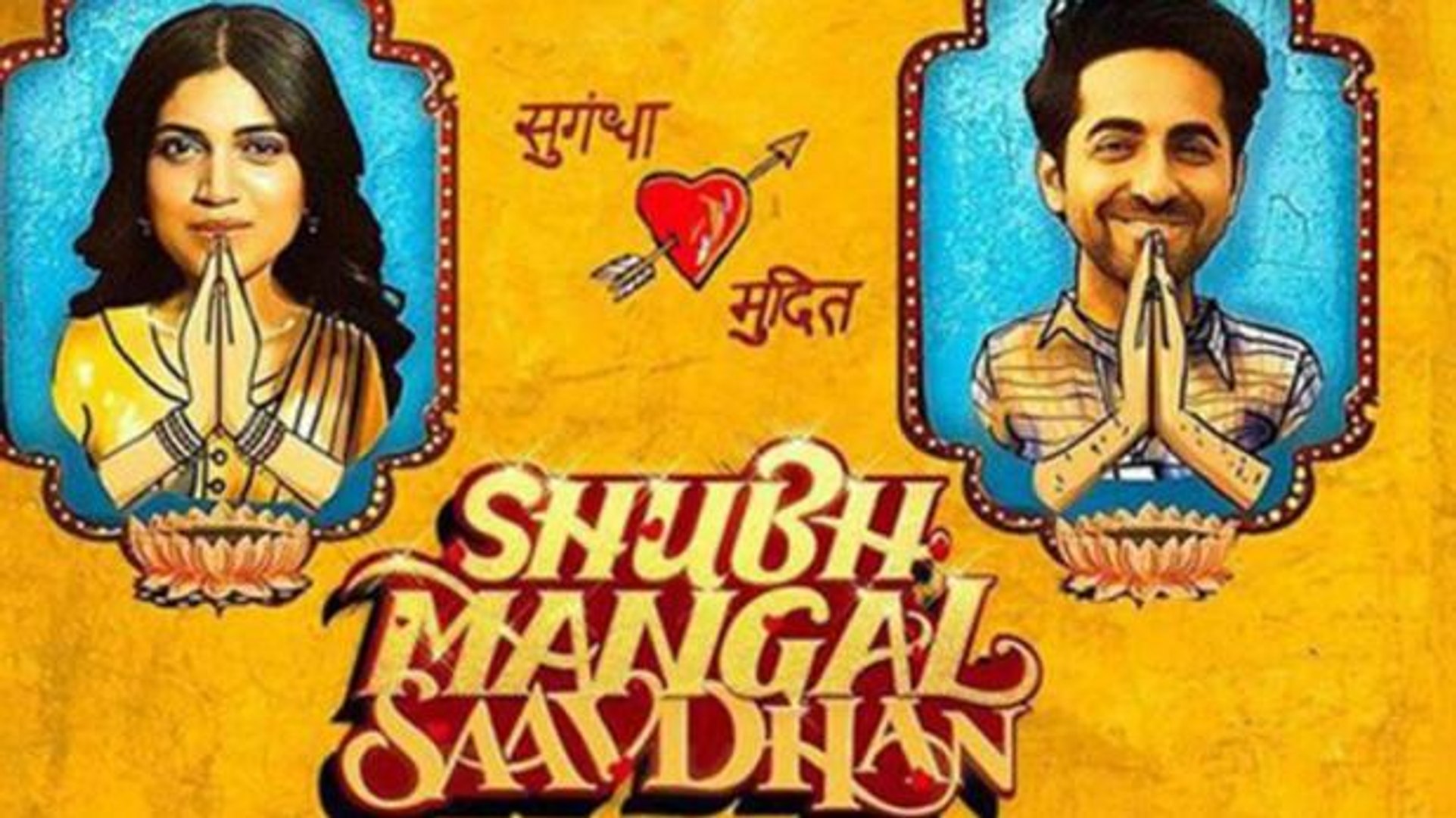 Made in China
Raj Kumar Rao has never failed to impress the audience with his brilliant performances. In the movie 'Made in China,' the duo RajKumar Rao and Boman Irani were magical to watch.
The plot revolves around a small businessman Raghu Mehta (Rajkumar Rao) who fails in every business idea, but he never gave up.
When he joined hands with a 70 -year-old- sexologist Dr. Vardhi (Boman Irani) his business of making a new product touches the sky.
It is a delightful movie to watch free on YouTube this lockdown.
Socha Na Tha
2005 Imtiaz Ali's romantic drama film 'Socha Na Tha' is an enjoyable light-hearted romance story between Viren (Abhay Deol) and Aditi (Ayesha Takia).
Many of you might not have heard or care to watch this sweet love story film by Imtiaz Ali. You can find this movie streaming free on YouTube.
Rang De Basanti
2006 'Rang De Basanti' is not a typical patriotic movie, it's a thought-provoking story that revolves around five friends. Their lives get completely change after an incident where Ajay (Madhavan) an honest air-force pilot is killed in a plane crash.
The five friends took matters in their hand to fight against the deep-rooted corruption in our country.
Moreover, the movie is still remembered for its foot-tapping music and songs (AR Rehman).
Naam Shabana
Two years after Baby, comes Tapsee Pannu's Naam Shabana, a kicking performance by Tapsee as Shabana, who is a college goer and lives with her mother.
Her life takes a turning point when her boyfriend was killed by a group of rogues in the road. She was looking for a way to avenge his death.
Meanwhile, she was being watched by Manoj Bajpayee and identified her as a potential candidate for the Indian Intelligence agency.
Tapsee is the hero of this film, she is a strong, determined lady who fights hard. Akshay Kumar did gave an special appearance in the end which was cool.
Chittagong
2012 historical drama film 'Chittagong' is based on the events of British India's Chittagong Uprising.
The movie is set against the backdrop of British Colonial India/ east Bengal where a schoolteacher Surya Sen (Manoj Bajpayee) and his followers are protesting against the British Raj .
While Jhunku, one of his students is narrating the story.
I can't explain why this movie is a trademark of the Hindi cinemas. There will be tons of movies that will get release each year but a film like 'Chittagong' is a masterpiece.
Conclusion:
Above are according to me, are some of the best Bollywood movies to watch free on YouTube.