Are you looking for the best horror movies to stream right now?
Usually, people love watching horror movies on Halloween. The most number of searches for horror movies comes during Halloween time to watch with their family, kids, friends, and partner.
But for a horror movie fan, they enjoy watching all kinds of horror movies on any day. Fortunately, Netflix and Amazon Prime keep updating their long list of horror movies from time to time.
In my previous blog post, I have published a list of 'great horror movies' that you can watch on Netflix. Not only that, if you are a Bollywood movie fan, but there is also content on 'best Indian horror movies too.'
These days filmmakers are trying to create a new genre of horror movies that are different from the traditional. You might have watched Hush, Bird Box, or Invitation on Netflix.
Horror movies that won't give you a glimpse of body twisting entities or ghosts, but these are the movies that will invoke fear in you.
Well, my list of best horror movies to stream will be covering all types of horror categories of film.
Best Horror Movies to Stream
Train to Busan (2016)
directed by Yeon Sang-ho
Streaming on Amazon Prime Video
Train to Busan (2016) is a South Korean zombie film that has gained immense popularity both domestically and internationally. The movie is not just about zombies and survival, it also explores the relationships between the characters, particularly the father-daughter duo played by Gong Yoo and Kim Su-an. There is a level of emotional depth to their roles that is often lacking in horror films.
Train to Busan takes a fresh and innovative approach to the zombie genre. Instead of focusing on the origin or cause of the outbreak, the movie dives straight into the action and uses the train as a microcosm for society.
The passengers are from different walks of life, and their reactions to the outbreak reveal their true character. It is a must-watch horror movie that delivers on all fronts.
Midsommar (2019)
Directed by Ari Aster
Streaming on Apple TV
Midsommar is not your typical horror movie. Instead of jump scares and gore, the movie relies on a slow-burning tension that gradually builds to a disturbing and unsettling climax. The horror in the movie is more psychological and emotional than physical.
The movie is visually stunning, with gorgeous cinematography and vivid colors. The setting is a picturesque Swedish village during a midsummer festival, which creates a stark contrast with the dark and disturbing events that unfold. I love the movie more because it is full of symbolism and allegory, with references to mythology, folklore, and psychology.
The Blackcoat's daughter
Directed by: Oz Perkins
Streaming on: Amazon Prime Videos
The Blackcoat's Daughter is an intriguing horror film that got released in 2015. Not the type of movie that has traditional jump-scares, but the story is built with the feeling that something terrible is going to happen.
There is no exorcism; neither have any psychotic slasher killer.
It is a slow burn horror masterpiece with unsettling, spooky atmosphere, isolated location, fewer dialogues, but great performances make it an excellent unconventional horror movie.
The story of the movie follows teen student Kat (Kiernan Shipka and Rose (Lucy Boynton) who are abandoned at an isolated catholic school when their parents didn't come to take them home in the winter break.
The two are all alone in the empty wooden spooky school; they felt the presence of a demonic entity. How did the two survive, or does any of the one get possessed by the evil?
I can't say; furthermore, you have to stream this amazing film.
The Conjuring
Directed by James Wan
Streaming on: Netflix
I believe it is the best film of all the Conjuring franchise. Unlike other movies of James Wan, with 'The Conjuring', he did create one of his best horror movies.
The movie tells us the story of Ed and Lorraine Warren, paranormal investigators, who experienced the disturbing paranormal events at the farmhouse of the Perron family in Rhode Island in 1971.
The film got great responses from the audience and grossed over $319 million worldwide. Later, James Wan continued with a sequel Conjuring 2, which got released in June 2016 and The Conjuring: The Devil Made Me Do it is going to get a release on September 2020.
Hereditary
Directed by Ari Aster
Streaming on: Amazon Prime Video
There is a buzz about Hereditary being one of the best horror movies to stream. The movie is a new landmark on the horror genre.
The movie is slow-cooked, which shows a family Annie and Steve, who lives in Utah with their children Peter and Charlie facing issues when Annie lost her mother recently.
A series of horrifying incidents started happening with the family. The death of Charlie, a 13-year-old-little girl, is horrific.
Of course, the terrified Peter and his parents' bereavement takes a turn into something indescribable. Aster has told a story that makes you think about how death is a risky business that plays games with one's life.
'Hereditary' isn't exactly what we call a scary movie but tells a deeply horrid tale of a family that gets possessed by death.
Insidious
Directed by James Wan
Streaming on: Netflix/Amazon Prime Videos
James Wan's 'Insidious' is an American horror film where the story focuses on a family where the son becomes a vessel for ghosts in an astral dimension.
The spooky tale starts with a couple (Patrick Wilson and Rose Byrne) who moves into a big creepy old house where all the paranormal activities began to happen. The movie isn't that well enacted, but it can consistently scare you.
Also Read:
The Invitation
Directed by Karyn Kusama
Streaming on: Netflix
The Invitation is a new thriller horror movies that offers an intriguing plot and quite a dramatic firework that will keep you wonder at the end.
The story begins with an invitation, Will (Logan Marshall) and his partner are driving to his old house where his ex-wife and her husband now reside.
Will encountered other friends there who were being invited too. Just like any other moment when a group of friends meets after a long time, in The Invitation too we see the same thing.
Everyone is talking, sharing what's going on in their life, but it is Will who seems off and senses something wrong about the invitation.
In the first 30 minutes of the movie, you can't guess what's going to happen, but once it reaches the climax, something unexpected the story will turn into.
The Lodge
Directed by Veronika Franz, Severin Fiala
Streaming on: Amazon Prime Videos
The Lodge is a 2019 psychological thriller horror movies, which is about a family that went through a horrific incident in a remote cabin during winter.
The movie is disturbing than scary. The story is a slow-burning that will scare you with its eerie atmosphere and plot.
The story follows two children who are left to a remote cabin by their father to spend a few days of winter vacation with his new girlfriend, Grace.
The two children didn't like Grace to be a part of their family, but with the option left, they had to stay with her in the cabin.
Unknowingly, the children trigger Grace's dark past and follow a horrific twist that no one expected. The neat script, great performance, and cinematography are the reason why you should watch this horror flick.
Pet Sematary
Directed by Kevin Kolsch, Dennis Widmyer
Where to stream: Amazon Prime Videos
Pet Sematary is a Stephen King adaptation movie; the story follows a Boston doctor moves with his wife and two kids to rural Maine for a change.
While exploring the woods, Rachel (wife) and Ellie (daughter) found a funeral procession of children taking their dead pet to a cemetery named Pet Sematary.
Imagine what might happen when you awaken the dead. This isn't Stephen King's best adaptation of movies, but surely the movie will give you some creepy moments.
If you are Stephen King fan, you can also watch his other adaptation of movies like Gerald's Game, Doctor Sleep, and IT.
A Quiet Place
Directed by John Krasinski
Where to Watch: Amazon Prime Videos/ Netflix
I loved the concept of 'A Quiet Place' that deviates in every aspect of a traditional film making.
It comes under the new horror-thriller genre; the story follows a family struggling for survival when making a slightest of sound can lead them to death.
A movie plays with the theme of survivalist, fear, and family. If we see the narrative, there is less usage of dialogues and more expression and silence. The performances, storyline, and a clever directorial choice make this film one of the best modern horror movies to stream.
The film received several award nominations, and Emily Blunt won the Screen Actors Guild Award for outstanding performance in a supporting role.
The Woman in Black
Directed by James Watkins
Streaming on: Amazon Prime Videos
The horror movie is an adaptation of Susan Hill's 1983 novel of the same name.
The story follows during an era of early 20th century England when a young recently widowed lawyer Arthur Kipps (Daniel Radcliffe) travels to a remote village to find out what's terrorizing the locals and leads to the death of several kids.
When he reaches the village, he heard the locals say that the evil spirit of a woman is responsible for the death of children in the village. Upon his research, Arthur did find a glimpse of ghosts and the reason for her vengeance.
In this movie, more than the acting or story, the haunted house is the object of success.
Bird Box
Directed by Susanne Bier
Streaming on Netflix
Netflix Original horror movie 'Bird Box' is a cinematic sci-fi thriller film starring Sandra Bullock in the lead.
The movie is inspired by the novel 'Bird Box' by Josh Malerman that follows Malorie who tries to survive with her two kids from a deadly creature that will make you suicidal if you look into it.
Although Sandr Bullock did all the solid work and she had a great supporting cast to make the movie stand out.
Though if you see the IMDB rating, it might change your perspective, but Birdbox is a new kind of thriller movie that should be considered a chance.
Suspiria
Directed by Laca Guadagnino
Streamin on Amazon Prime Videos
Suspiria is a cinematic art horror-thriller film that is insane and hard to explain. Dakota Johnson plays the lead character of a dancer. As per my understanding, the theme of the movie is rebirth amidst the chaos.
The movie is a woman-centric film predominately female cast led by Dakota Johnson, Tilda Swintons, Mia Goth, Angela Winkler, and multiple other supporting female cast.
The suspenseful tone of the film drives you into the plot to think about the deeper meaning of each dance step.
A compelling film, where Susie (Dakota) volunteers to play the lead role in the company's signature dance piece. Blanc's modern dance moves are insanely beautiful, yet each dance move has a deeper thought.
This is not a movie that everyone will appreciate. If you like art films you will adore Guadagnino's technical brilliance with filmmaking.
Also Read:
Possession of Hannah Grace
Directed by Diederik van Rooijen
Streaming on Amazon Prime Videos
So, here is a good horror movie to stream if you are bored with romance and drama genre of movies. The movie does another excellent horror movie, 'The Autopsy of Jane Doe.'
The movie mostly takes place at a morgue in the middle of the night, the situational creepy, unsettling mood like the flickering of lights, disturbing lights, the dark surroundings feels scary.
Hanna Grace begins with an exorcism that went wrong. The devil inside her twisted her body badly. On the night of Megan's (Shay Mitchell), the first night of work, the body of Hannah Grace arrives at the morgue, and here starts the story.
You can now expect what's the story all about.
Well, is it scary enough to watch? Yes, the first half of the movie is damn scary, but once it is Hannah Grace, it's all started jumpy, nothing new.
Mama
Directed by Andres Muschietti
Where to watch: Amazon Prime Videos
'Mama' follows a story of two kids who are left abandoned in a cabin in the forest when their father Lucas (Nicolaj Coster Waldau) intends to shoot his daughter before he kills himself.
Well, that's not how the story begins. Lucas's brother Jeffrey keeps trying to find the two kids. After five years, they found the two kids covered in mud and keeps wondering everyone how they survive in that cabin without any resources.
Jeffrey and his love partner got the custody of the two kids and moved in a rent-free home provided by Dr. Dreyfuss. After studying the human behavior of the little kids, he was convinced that they are related to a supernatural entity 'Mama.'
Mama is a scary ride at a few scenes.
The Ring
Directed by Gore Verbinski
Streaming on Netflix
'The Ring' is a dark horror film that will give you a creepy feeling watching it all alone. If I say how impressed I am story-wise? Not that great. The story follows a video that whoever watches it will be dead in a couple of days.
A Japanese horror-thriller inspires the story by Hideo Nakata. The Ring has a brilliant visual effect that jump scares you right on edge.
I believe there are better horror movies to watch than 'The Ring,' but this movie is a good choice for a one-time watch.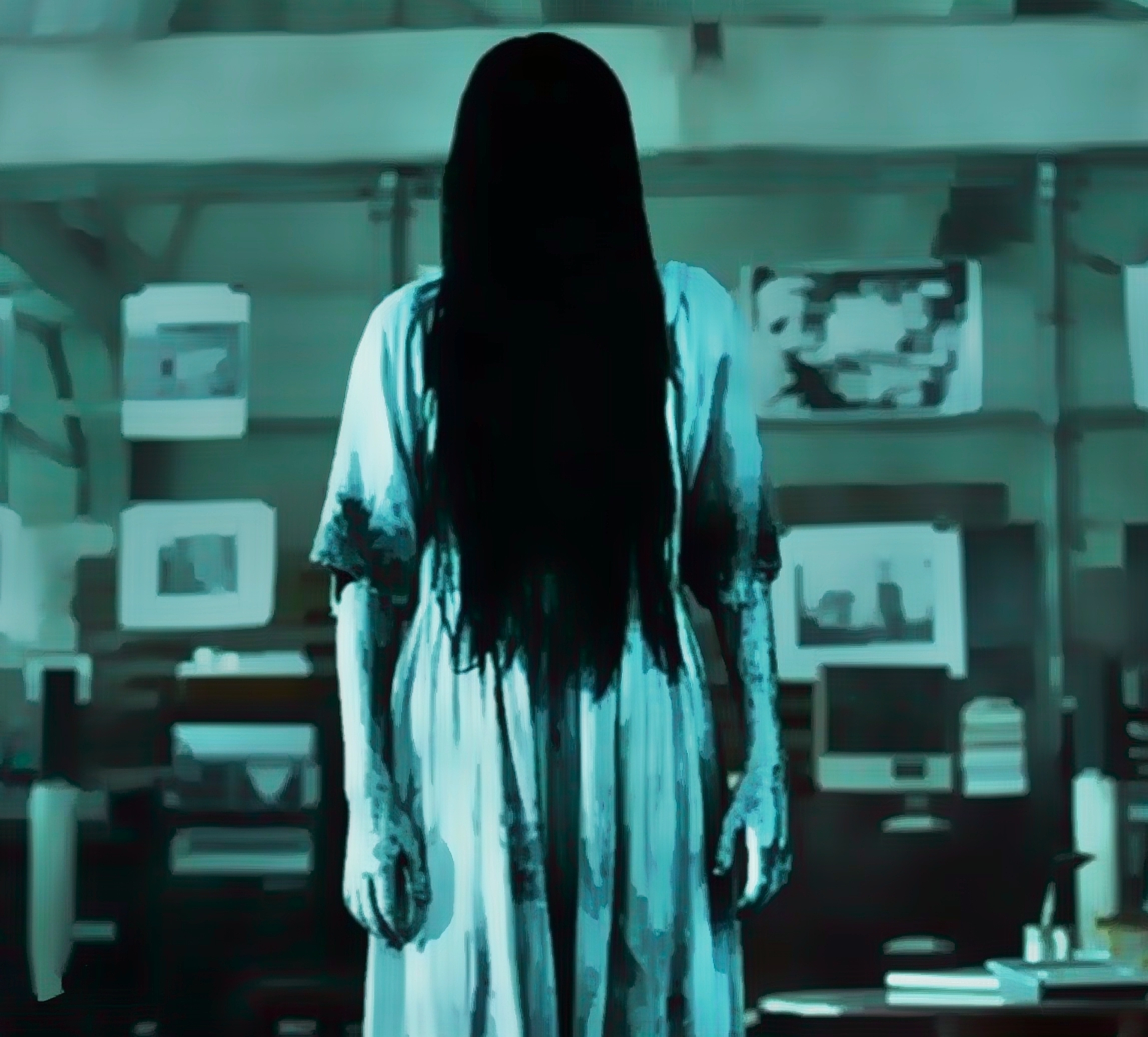 The Perfection
Directed by Richard Shepard
Where to Watch: Netflix
'The Perfection' is one of the best horror movies to stream right now on Netflix. Allison Williams and Logan Browning both played the musical prodigies in the film, and both performed exceptionally well.
The main surprising element in the movie is the twist in the plot. It has a clever nail-biting turn of a story that will leave you in awe at the end of the film.
The story follows Charlotte (Alison), a former prodigy cello player who left the musical world to take care of her mother. But after the demise of her mother, she went to a musical event in China where she met another young cello prodigy Elizabeth with whom she felt a connection.
Both went on a trip to Western China, but the traveling unleashes horrifying incidents. The dramatic ending of the story is what worth watching the movie for.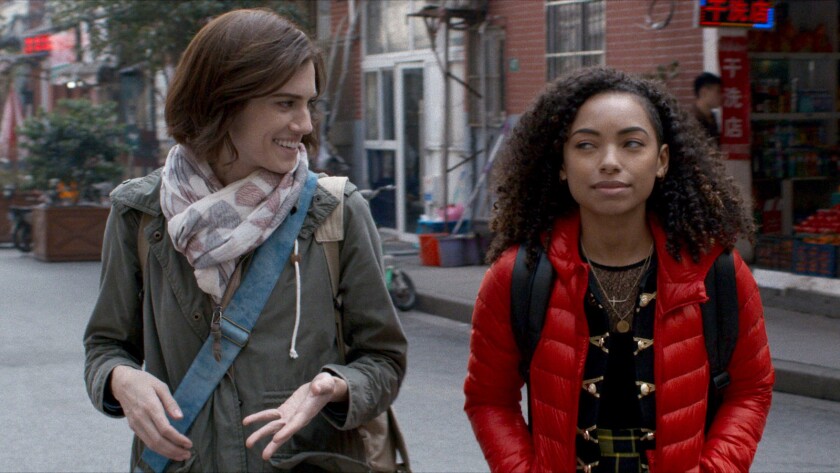 The Mist
Directed by Frank Darabont
Streaming on Netflix
'The Mist' is based on a Stephen King story, where a storm blows in a heavy mist and trapped people in a supermarket. Whoever went out is dead. How? You may not believe that there is something out there in the mist.
If you like watching Stephen King adaptation movies, then you may like 'The Mist'
Veronica
Directed by Paco Plaza
Where to Watch: Netflix
Netflix's horror movie 'Veronica' is one of the best horror movies to stream to watch right now. Veronica is an Ouija based ghost story where a young girl named Veronica tried to contact her dead father but ends up waking up some evil forces.
Veronica's apartment is under siege of the evil spirits. How will she protect herself and her younger siblings? The movie is no doubt predictable, but it has images and some scenes that will scare you for good.
The Babadook
The Australian horror film 'The Babadook' is based on the short film 'Monster.' It is a story about a tired mother and her weird behavior son struggling with the fear of a monster in the house. The movie has a simple story that effectively portrays the grief and loneliness.
The Monster, Babadook, is an imaginative creation of her mind. It is a psychological movie that demonstrates the traumatized mind of a mother.
If you are done watching all the above movies, you can think of watching this light horror movie this weekend.
Conclusion:
So, this is my list of best horror movies to stream this weekend. I will keep updating the list with better horror movies that you can consider watching.