Are you done with watching Netflix 'Dark'? Are you still in awe with the series and looking for similar shows to watch?
Then, I am the right person to tell you 10 shows to watch if you like Netflix 'Dark'.
Netflix's much talked and much-acclaimed mind-bending sci-fi series 'Dark' is ruling the Netflix right now. The show has undoubtedly the best time-travel mystery story involving the apocalypse.
Now that you have finished watching, you would love to watch some similar interesting series that have intricate plots and storytelling. Netflix has a massive collection of science fiction series and novels.
Some of them aren't that good, but some are incredibly well shot and well-written.
So, if you like 'Dark,' I am sure you would love the following shows too.
Shows to Watch if You Like Netflix's Dark
Stranger Things
Duffer Brothers' creation science fiction series 'Strangers Things' on Netflix is one of the best binge-watching series ever.
The story is set in the 1980s in a fictional town named 'Hawkins' Indiana, where a bunch of kids focuses on an investigation and defeat monsters that come from an alternate dimension.
With more seasons adding up, the stories get more complicated yet exciting to watch all the kids performing so brilliantly.
'Stranger Things' is fun and mystery filled, supernatural elements portrayed with horror, and the story is so engaging that even adults will love it.
The reference to the pop culture of that decade adds up a great sense of uniqueness. The series has won several awards and critically acclaimed for its amazing soundtrack, writing, direction, and has a record viewership on Netflix.
The OA
The next supernatural and sci-fi series that you could watch is 'The OA' on Netflix, which is equally has a complex plot that will keep you question the protagonist's existence.
The series has two seasons where the story revolves around Prairie Johnson as a young woman who returns home after seven years.
She has a secret that she discloses to a group of five locals—her existence from another dimension on earth.
If you are a fan of science fiction movies/series, you will enjoy the show.
Also Read:
Russian Doll
Netflix's Russian Doll is a perfect blend of creative sensibilities. It is an interesting comedy-drama created by Natasha Lyonne, Leslye Headland, and Amy Poehler. The series is an artistic blend of three amazing women.
The story follows Nadia (Natasha), a New York woman who repeatedly dies and relives through an endless time loop. The series has a groundbreaking story and keeps your mind engaged enough to figure out the whole-time loop drama.
In the eight episodes of a season, "Russian Doll goes through the comic to mournful, and so does the characters. Just like 'Dark', it is a highly conceptualize premise that is structured tightly.
Altered Carbon
'Altered Carbon' is yet another mind-blowing TV series that I can recommend you watch on Netflix.
Based on a novel of the same name by Richard K. Morgan, a British sci-fi adaptation.
The idea of the story is a period that takes place 300 years in the future where consciousness can be transferred into different bodies. Technology has taken over the lives of humans and makes it a dangerous society to deal with.
Takeshi Kovacs (Joel Kinnaman) is the hero of the story who is now an investigator trying to solve a murder mystery.
The season 1 of the series is stellar, with wonderful visuals and twists you will be pleased enough to watch after you are done with 'Dark.'
Also Read:
The Mist
Stephen King adaptation series is based on the novel of the same name. It is a dark mystery filled horror show; the story gets started when the mysterious mist arrives in the town of Maine; the situation gets messier.
A large part of the series is shot at night and indoors. The characters are confined inside a supermarket when a terrifying supernatural beast is disrupting lives outside.
It is not that mind-twisting like Dark, but the plot is engaging enough to like.
Curon
Netflix's Curon is an Italian version of 'Dark.' The story revolves around the twins Daria (Margherita Morchio) and Mauro (Federico Russo), who came to visit and relocate to their mother's hometown.
Their mother Anna had past when she ran away from the town, but now after she came back, weird things started happening.
Curon is a dark, mystery-filled thriller series that begins with a promising suspense story. The quirky small town has a past history that is related to Anna and now affecting the twins too.
There are mysterious disappearances and events that no one talks about but very much present in Curon.
With only seven episodes in the first season, it has tried perfectly well to capture the attention by engaging us with a tensed filled plot.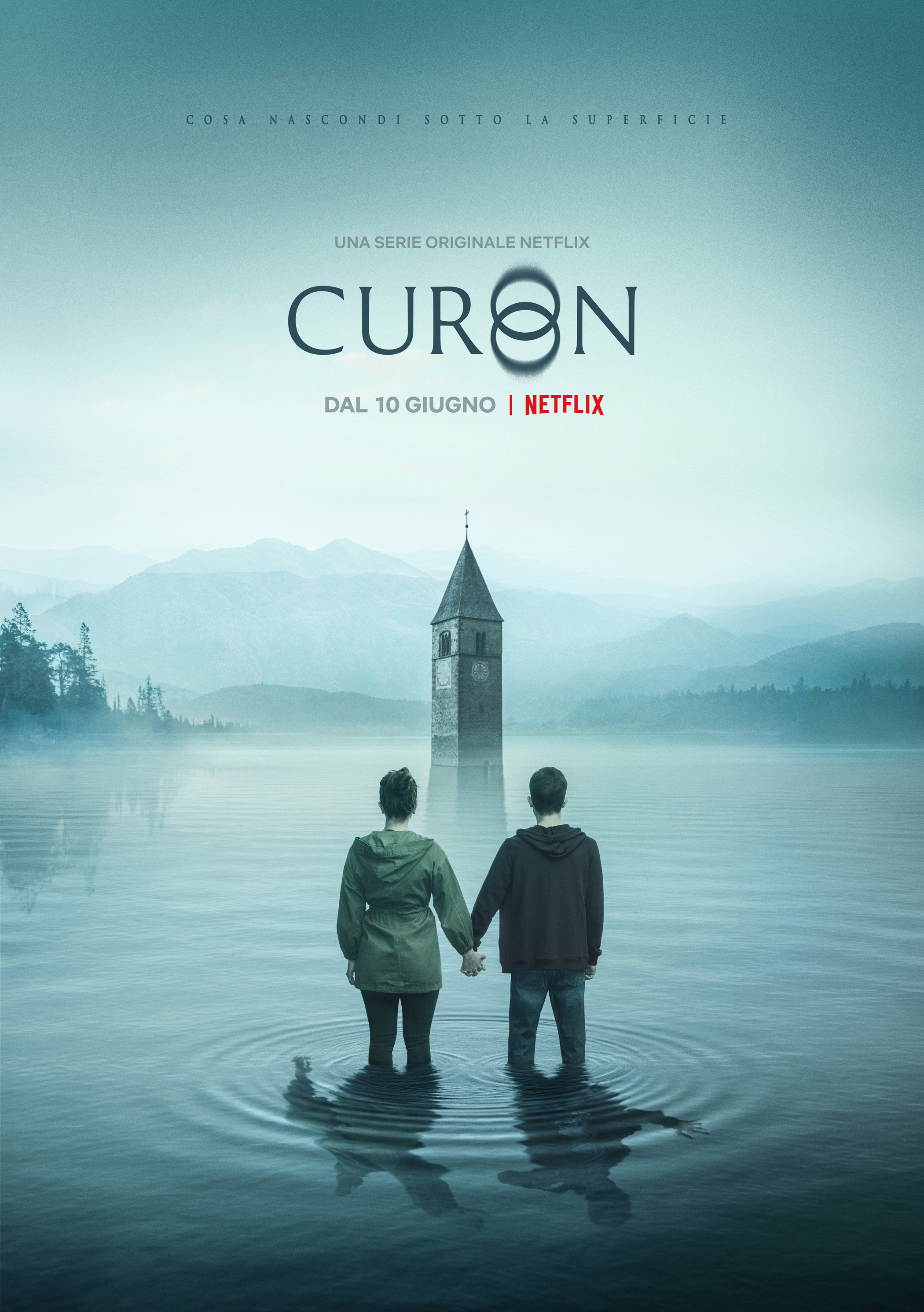 Also Read:
Counterpart
If you are looking for an alternative to 'Dark,' the STARZ series 'Counterpart' would be a great one.
The story revolves around Howard Silk, who finds a gateway to a parallel universe. The plot has layered plots full of uncertainties and obscurities.
It is a great sci-fi action thriller series created by J.K. Simmons. His job as a spy agent turns into an interesting plot soon the time loop begins.
Castle Rock
Stephen King's adaptation series 'Castle Rock' has an addictive plot that is a great alternative to Dark.
It is an anthology series that tells a slow-burning tale of a fictional town Castle Rock in Maine where the character Henry Deaver, an attorney, came back home after years and ended up getting the case of a weird young man (Bill Skarsgard).
His presence in the plot is spooky and feels evil; that's what you will assume first. But the story is related to the young man in several ways that gets slowly revealed as the series continues.
Tales from the Loop
Amazon Prime's original series 'Tales from the Loop' is a collection of eight short stories that feature mundane lives overlapping supernatural plots. The series is based on the paintings of a Swedish artist named Simon Stalenhag.
A different filmmaker directs each episode in the series, and all the stories are based on a science fiction plot.
The Loop is a mysterious thing to explore, but it is dangerous too. It let you explore the other dimension of the universe.
Amazon Prime's 'Tales from the Loop' presents a different story pattern that is not only interesting but also compelling to enjoy watching.
The Rain
Last but not least, best shows to watch if you like 'Dark' is the Danish sci-fi drama series. It follows a sibling Simone and Rasmus, who escaped a cataclysmic downpour by spending half of their lives by staying in a secret bunker.
When they were short of food, they went out and tried to survive from the effects of the deadly rain-borne virus that eventually has killed civilization.
The series shows the apocalyptic world where Rasmus is the only solution, but also, he is dangerous. How will they survive and save the world?
It's an unexpectedly interesting sci-fi series that you can watch if you are done with Netflix's 'Dark.'
Conclusion:
So, these are some of the best shows that I can suggest to you if you like Dark and have finished the series already.