Romantic movies to watch on Valentine's day, well sounds interesting. Isn't it?
Once again, I have come up with another Valentine's day article, no more Valentine's day date ideas, whatsoever.
I am sure everyone cannot plan for Valentine's day outing for an entire day. Sometimes we tend to get caught up in our jobs or any other work, which unfortunately doesn't let us celebrate this amazing day.
But that shouldn't be the problem any longer. The celebration of Valentine's day is about expressing love and a matter of spending quality time with your date or partner.
People love watching romantic movies and especially on Valentine's day, they always look for the movies that they can connect with romantically.
Thus, watching movies is a great way to celebrate a few hours with your beloved partner on Valentine's day, even when you are both busy.
But not just any movie, ending the day with a perfect romantic film would not only set your mood, but also it will ignite the moment of love between both.
So, which romantic movies should you watch? As there are tons of romantic movies to watch. I will tell you to watch those movies that are superbly fit to watch on Valentine's day evening with your sweetheart.
Here, I am going to help you with a list of 19 romantic movies to watch on Valentine's day. It will save you time and give you and your date more quality time to be together.
Romantic Movies on Valentine's day 2022
Pride & Prejudice
Pride & Prejudice is a movie based on the Jane Austen romantic novel of the same title.
It is a story that follows the relationship between two different people Elizabeth and Mr. Darcy, who has different opinions and thoughts about things and issues and both from different social classes and fortunes.
Pride & Prejudice is my favorite novel to read anytime.
The Notebook
I am sure you have watched 'The Notebook' with Ryan Gosling and Rachel McAdams as the lead roles.
The movie tells an extremely passionate story about two young lovers Allie and Noah, who are madly in love when they are young. But there is a class discrepancy where a rich girl and a poor boy can't be together.
But destiny pulled them together years later. The story is being told by Noah, who is old now and Allie, who is slipping in the shadows of Alzheimer's. He everyday reads to her from a notebook that tells the story of how they met and fell in love.
I could say watching The Notebook on Valentine's day night at home sitting beside your love would be romantic and emotional.
Titanic
I have watched Titanic for around 7-8 times, and every time I watch this insanely romantic movie, I literally wipe my tears to see Jack going down into the chilling ice water, leaving Rose behind.
Anyone who loves romantic movies will agree that Titanic will remain one of the best romantic movies of all time.
Two young lovers Jack, a smart and talented artist, and Rose, who hails from a royal family, fell in love with him. But heartbreaks follows with a tragic incident 'ship wreckage' that ends their love story then and there.
A Walk to Remember
A 2002 American romantic tragedy movie 'A Walk to Remember' which is based on author Nicolas Sparks novel. A subtle film to watch on Valentine's day that has compassion, emotions, and romance.
The story goes by an aimless brat high school senior who falls in love with the young Jamie. They go on dates, dance, sit under the sky with countless stars. But Jamie's sickness helps Landon understand what love truly is and makes him a better person.
It is a lovely and touching story that Nicholas Sparks has brought to us through her novel.
Notting Hill
Julia Roberts and Hugh Grant's popular romantic comedy 'Notting Hill' is still a great movie to watch on Valentine's day. It feels happy when I see Julia and Hugh Grant on screen in this movie. It feels they are the perfect couple with a great many obstacles.
I love the bookstore, by the way. When I first watched the movie, I so fell in love with the bookstore that it became my dream to open exactly a bookstore like that. Unfortunately, life takes a turn, and my dream remained a dream.
So, this Valentine's day you can enjoy watching 'Notting Hill' on Netflix.
Wall-E
A sweet story of a robot who is responsible for cleaning the waste material of the Earth happens to fall in love with another robot. An animated movie that literally has the least of dialogues but made the movie look real and given a core message to its audience.
I think Wall-E is Pixar's best movie till now. A journey of a little robot. It is a kind of movie that puts smile even on the grown-ups.
Watch Wall-E on Hotstar.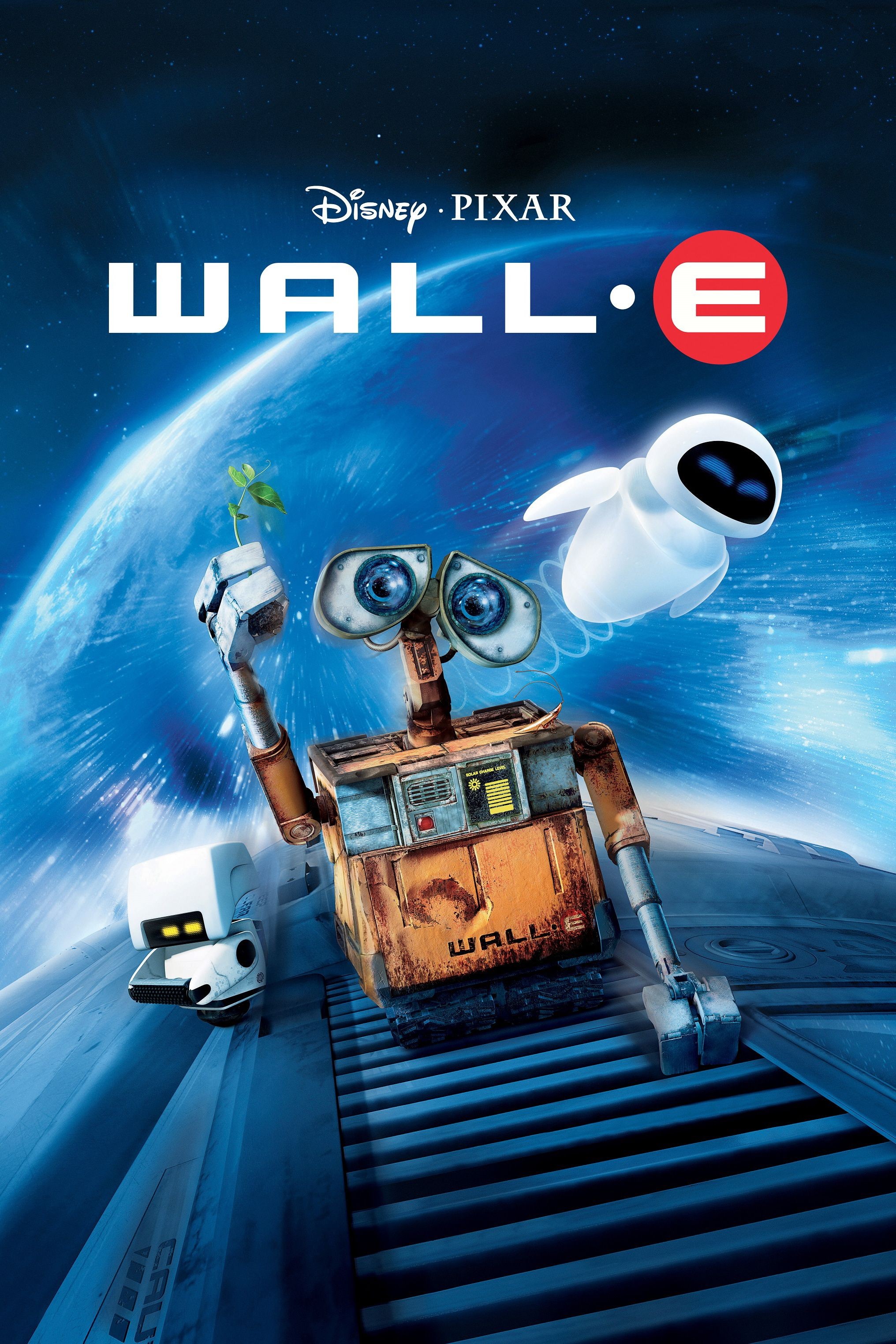 Call Me by Your Name
'Call me by your name' is a stunning romantic movie that shares the love story of two characters Elio and Oliver.
The movie has such depth in terms of sensuality and emotions that believe it or not after watching the film it makes me think that this is the best romantic movie that I have ever seen in my life.
The much-talented actor Timothee Chalamet's s performance as Elio is marvelous. His portrayal of Elio makes him one of the best of the coming – age actors. According to Vulture, he is the perfect movie star of 2018 and in the upcoming years.
Not only narrative but the film sets in the Italian summer has captured the rural beauty of Italy so well. The colors, sticky heat, fountains, lakes, and the antique villa everything looked great on the screen.
So, I would definitely say watch 'Call me by your name' this Valentine's day at home on Youtube or Amazon Prime Video.
P.S. I LOVE YOU
P.S. I Love You is a movie based on the novel of the same name by Cecelia Ahern.
A love story where a married couple Holly and Gerry lives in the Manhattan, but Gerry dies of brain tumor, and Holly is grieving. Deeply depressed widow Holly withdraws herself from everyone around her. She received several messages from Gerry and all ending with –"P.S. I Love You."
These letters were a way to encourage Holly to live her fully, and on several occasions, each of his letters helped Holly in opening herself up to the challenges that life has put her on.
A beautiful story that has a touch of light romance.
Eternal Sunshine of the Spotless Mind
Eternal Sunshine of the Spotless Mind is the perfect romantic movie to watch on Valentine's day. Jim Carrey and Kate Winslet are two impulsive and complicated personalities in the movie and understand their relationship in a more sci-fi twist.
There is a lot of humor in the film but definitely not a typical romance movie. But still love is the constant theme of the film.
There is a lot of humor in the film but definitely not a typical romance movie. But still love is the constant theme of the film.
500 Days of Summer
A not so love story yet a love story movie. The fantastic '500 days of Summer' is a remarkable movie that tells us that in real life, it doesn't always happen what we want.
The lead role Summer Finn who has started working as an assistant at a Greetings Card company where Tom Hansen gets attracted to her.
So, started with friendship, they moved on to be in a relationship where Summer prefers to have a casual relationship, but with passing time, Tom fell in love with her.
Soon, follows the heartbreaks and hopelessness in Tom's life, difficult in figuring out what he wants to do with his life and follows his dream to be an aspiring architect.
The story is so relatable yet has a decent amount of romantic element that makes this film appropriate to watch on Valentine's day night.
Amelie
Jean-Pierre Jeunet's film 'Amelie' is an amazing movie where the lead character is an introvert and doesn't dare to reach out to people to say her opinions and what she wants. It is a journey of Amelie in discovering herself and her love.
To All the Boys I've Loved Before
It is one of the best teen romance film streaming on Netflix and surely can watch with your partner on Valentine's day night at home.
It is a sweet, enchanting romantic comedy where Lara Jean, a 16-year-old girl, is addicted to romance novels and fears to talk to boys.
She and Peter (the popular boy in school) pretend to date but eventually, both get comfortable and attracted to each other. It is not the story that is great, but it is how both the characters acted so naturally and created the teen love atmosphere.
Letters to Juliet
Sophie, who is an aspiring writer, sets on a trip to Verona with her boyfriend. While touring the beautiful city, she found a letter from 1957, and she decided to find Claire's long-lost lover.
I watched this film long back in 2014, and I was so drawn to the story of the movie. It is a beautiful and sweet romance film to watch with your lover. You can get this film on Netflix now.
The Proposal
Sandra Bullock and Ryan Reynold's romantic comedy-drama film 'The Proposal' is a great one to watch.
The film is about a couple who works together but hates each other. The character of Sandra Bullock to avoid deportation to Canada proposes her assistant to marry. The actual comedy part starts when both go to the role of Ryan Reynolds's house.
It is a great movie to watch together on Valentine's day.
The Lunchbox
'The Lunchbox' is one of the best Indian films to watch.
It is a romantic genre of movie but an unconventional one, where two characters Irfan and Nimrat Kaur chat through lunchbox. Their relationship started with an unusual friendship, and soon, their heart glows for each other.
A very heart-warming, unique storyline and brilliant performances by both the actors have made this film a must-watch romantic movie on Valentine's day.
A Fault in Our Stars
A movie based on John Green's bestselling novel where two young couples suffered from cancer and were deeply in love with each other.
But the story takes a heartbreaking turn when Augustus dies in the end. It is an emotional and draining movie but you will feel the love of both the characters.
Watch it on Hotstar.
Leap Year
An Irish-American romantic comedy film where a real estate worker (Amy Adams) goes to Ireland to propose her boyfriend on 'Leap day' but her plans got interrupted by a series of events.
She hires an Irish Innkeeper (Matthew Goode) to take her to Dublin, but on their journey, both started liking each other. And they end up engaging.
More than the story, the entire Irish setting in the movie is quite appealing, especially the Irish county and its landscape.
It is a cute light-hearted romantic movie to watch on Valentine's day at home.
La La Land
This movie got a brilliant response and box office success. Sebastian (Ryan Gosling), a passionate jazz pianist and a Mia (Emma Stone), an aspiring actress, both want to fulfill their dream, and all they need is an opportunity. But they found each other.
La La Land is one of the most gorgeous movies to watch on Valentine's day night.
Crazy Rich Asians
Indeed an amazing film and has been cited as the first major Hollywood movie where all the cast are Asians.
The movie has not only romantic but has focused on a more significant issue through the character Wu, a Chinese-American who meets her boyfriend's family in Singapore for the first time and felt an identity crisis. Neither she belongs to a wholly Asian nor American.
It's a great film to stream on Amazon Prime Video now this Valentine's Day.
Conclusion
These are some of the best Romantic movies that you can plan to watch on Valentine's day with your partner. I have watched all the movies that I have listed above, and I can pretty well say that these movies perfectly fit into 'Valentine's day movies.'
Many of these movies are available on the OTT platforms and if not you can always rent them from Amazon also.
Also, don't forget about Valentine's day gift that will make this day for you a memorable one.