Hotstar's Criminal Justice
Let me tell you all, Hotstar's Criminal Justice is the new web series that is streaming now and why you can entirely skip the show.
Well, Indian web series is genuinely growing at a fast pace coming up with unique and fresh content.
In the coming age of entertainment business, creators of web series will have to bring up with more fresh contents.
Content that our audience hasn't seen or heard of, contents that will entice the audience completely. Because only content can hold the audience and with word of mouth a web series can become a hit.
Now, if you haven't yet got the time to watch the new web series of Hotstar's Criminal Justice, then I would say 'don't worry, there is nothing extraordinary about the series that you can't miss.'
Why did I say so?
Well, I am going to give my opinion about the series, it will be an honest review that you can rely on.
Related Web series review: https://worldupclose.in/amazon-primes-made-in-heaven-talks-about-indias-rich-wedding-culture-and-superficial-relationship/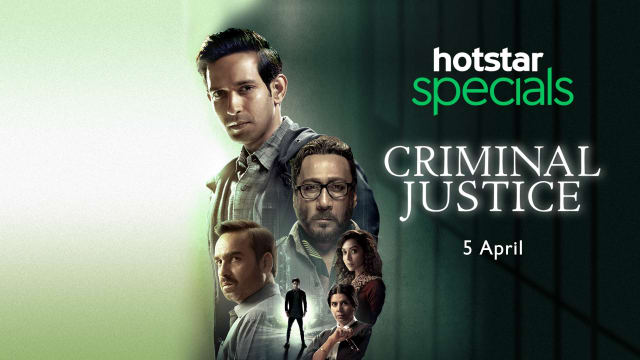 REVIEW:
Hotstar's Criminal Justice is a crime-prison drama which is an adaptation of BBC show of the same name.
So, it starts with the lead character Aditya Sharma, played by Vikrant Massey, who plays football for the local club and is a good student. He helps his father and brother-in-law in taxi service. It is about a night that changed everything in his life.
He plans a night party with his friends, but before attending the party, he thought of raising some money with a few rides for his dad.
Just as he completed his last ride, a young girl named Sanaya forced him to give her a ride to her destination. Aditya kept requesting her to cancel her ride, but like being a spoilt stubborn girl, she refused and kept changing her destination. It annoyed Aditya but soon Sanaya apologize, and he dropped her home.
Sanaya accidentally left her phone on his car and he being a responsible lad went back to return her phone. As she asked him inside to have some booze and party, he went ahead.
After a few hours of casual enjoyment when Aditya woke up, he found Sanaya lying on the bed in a gruesome condition soaked in blood.
Soon later, we see Aditya lands up in police custody, and after several court drama, he was sentenced for the murder of Sanaya.
Also Read:https://worldupclose.in/tvf-tripling-season-2-review/
Analysis of the character:
Now, this is the main story which is nothing extraordinary. Almost 60% of the series tells how Indian prison looks like, how he was struggling to get accustomed in prison amongst the criminals.
Vikrant Massey like always is one of the finest actors in the industry now. His expressions, and performance is highly commendable.
I have seen Vikrant Massey in various roles like his character in "A Death in the Gunj," web series "Mirzapur" where he has excelled his skill.
I felt thrilled to see his jail performance in the initial episodes where the character Aditya is scared of the jail environment and its inmates.
Also, his character transformation as a jail inmate being a gang member of Mustafa Bhai.
He is smart but arrogant now beating other inmates, selling drugs, threatening, etc.
Mustafa Bhai, the role played by Jackie Shroff brings nothing fresh out of the content.
He is one of the gang leaders who rule and do drug business. His role is the typical 'mafiya' character who taught Aditya how to survive in prison. But later, he grows an affection towards Aditya as he knows he isn't a criminal; he is innocent.
Of course, the lawyer Madhav Mishra (Pankaj Tripathi) who is the only character that makes you want to watch Hotstar's, Criminal Justice.
The character of Pankaj Tripathi is a small lawyer who wants to make money from small cases.
But when he took the case of Aditya at first his intention was money but the more he got involve with the case he realizes how much important it is for him to prove that Aditya is innocent.
One of his experience with a case shows his struggle between his morality and guilt.
Even though the police and the court have proved Aditya guilty but Madhav Mishra is sure by heart and mind that he is innocent and he kept trying to connect the loose dots of the case.
His eczema infection on his feet tells an exciting thing about his psychological struggle that he is suffering from. How are both interrelated?
There is a scene at the ending of the series where he spends some time with Aditya after he gets finally release from the prison and right then, Madhav Mishra touches his feet one last time, and he smiles which represents that his heart is at peace and relieved from the guilt that was buried in him for so long.
Related TV Series review: https://worldupclose.in/amazon-primes-hanna-is-an-action-packed-spy-thriller-adventure-story/
Disappointments:
Well, there is only one thing I would say that has disappointed me as a viewer.
I find there is too much of prison drama than the actual story. The initial prison-drama part where we could see Aditya's fearful nights in prison, his initial prison journey was quite intriguing, but after a few episodes, the narration gets tedious.
The obvious prison drama fights, politics, blood-shed and drug business all felt a bit repetitive.
The creators could have included something more constructive about the 'child prostitution issue' that the police have discovered in the later investigation of the case.
The tediousness part of the series will make you hit the forward button. Honestly, the prison drama is nothing new. Several movies have been previously made on prison drama.
As a viewer expected something more from Hot star's Criminal Justice.
Overall, it is a watchable new age web series but lacked uniqueness and thrilling crime factor.