Are you looking for some mind-blowing and best Tamil movies on Amazon Prime India to watch?
If yes, then you are in the right place because I am going to give you 24 best Tamil movies that have a great storyline, plot, and narration enough to keep you hooked in.
I think Amazon Prime India is the only OTT platform that has a wide collection of regional content. If you search on the category of the app, you will see a massive collection of old and new movies, especially on Tamil, Telegu and Malayalam language film.
You will find several Hollywood movies that are dubbed in these languages.
So, for all the Tamil movie lovers or non-Tamil speakers, here are the 24 best Tamil movies for you.
Best Tamil Movies on Amazon Prime India
Jai Bhim (IMDB Rating: 9.5)
Streaming on Amazon Prime Video, the Tamil language film is one of the best I have seen in 2021. I am not a big fan of Suriya, the popular south Indian star, but while watching this film I have grown respect for him.
It's a terrific, well-crafted movie where every scene is heart touching and feels so realistic. The body language, powerful expressions, story-telling are perfect and enough to grasp the attention of the audience.
Lijomal Jose plays the tribal lady has delivered some thrilling performances in the film.
There are several south Indian movies that are based on the oppression of poor in the name of caste. But 'Jai Bhim' is beyond excellent.
Soorarai Pottru (IMDB Rating: 9.1)
Yet another one of the best Tamil movies on Amazon Prime to watch is 'Soorari Pottru' where we can see Suriya acting. It is an inspiring story of a pilot who dreams big and in his journey amidst thousands of ups and down how he uplifted himself. Really commendable performances by Suriya, with great emotional depth and you will certainly not regret investing your time in this movie.
Ponmagal Vandhal
IMDB Rating: 7.0
Director: J.J Fredrick
The 2020 Tamil crime movie 'Ponmaga Vandhal' stars Jyothika in the lead role follows a controversial case about child abuse.
Venba is a lawyer who waited for 15 years to take justice in her hand. The movie got released on Amazon Prime Video on 29th May 2020.
The best thing about this film is the striking performance of 'Ponmagal Vandhal.'
Baaram
IMDB Rating: 8.0
Director: Priya Krishnaswamy
2018 Indian Tamil language film 'Baaram' won the National Film Award for Best Feature Film in Tamil.
The movie shines a light on the practices of the killing of a parent, Thalaikoothal. The award-winning film has a gut-wrenching story that is inspired by a real-life incident.
The story follows a character Karuppasamy, who works as a security guard and fractures his hip in an accident. It is from this incident that the story started.
Vaagai Sooda Vaa
IMDB Rating: 8.0
Director: A. Sarkunam
'Vaagai Sooda Vaa' is a 2011 Tamil romantic film that has won the National Film Award for Best Feature Film in Tamil.
The story follows the character Velu who is a graduate and aspiring for a government job. But joined an NGO temporarily, and he is appointed as a teacher in a remote village, which is controlled by a rich landlord JP. Almost all the villagers work in his brick factory that pays them a meager fee.
When Velu understood the true colors of JP, he tried to make the villagers understand how and why education is important and tried to convince them to send their kids to the school.
It is a quite inspirational Tamil movie on Amazon Prime India 2020 to watch. The movie has an engaging narrative with a good cast.
Asuran
IMDB Rating: 8.6
Director: Vetrimaaran
Asuran is a film that portrays the oppression and abuse by the upper caste. Sivasami (Dhanush) is a low caste farmer living with a family of wife and children.
His elder son got killed brutally by the rich landlord of the village over a land dispute, and to avenge his death, Sivasami's younger son took the life of the culprit.
The screenplay and direction of the movie are engaging enough to make you stick to the movie till the end. Dhanush has yet proven his acting skill that defines his work.
The storyline has presented before us the horrific existence of class and caste systems in our society, especially in the rural corners of the country.
Theeran Adhigaran Ondru
IMDB Rating: 8.2
Director: H. Vinoth
The movie is about a young police officer who has been entrusted to solve a series of murders. You might think what's so special about a cop film, well, it is based on a gruesome criminal organization that is untraceable.
But Karthi in the film is the best to watch; his performance holds together the film.
The makers of the film make sure that the result shouldn't be like any other police-criminal investigation film.
The film portrays how an investigation operates and how the police investigate a criminal case. The movie also shows its audience light and romantic subplot played by Karthi and Rakul Preet Singh. Their chemistry looks adorable onscreen.
Maanagaram
IMDB Rating: 8.1
Director: Lokesh Kanagaraj
The movie is about people dealing in today's fast-moving urban life. There are four diverse characters in the film that combines a story.
The narrative of the movie focuses on representing the story with dark humor and suspenseful setting. Every character showcases city life in a gritty manner.
Multiple stories are happening in a different part of the city. Shri got beaten on the road for mistaken identity on the same day when he got the job. Sundeep, who is madly in love with the HR of the IT firm.
Then there is Charlie; a cab-driver comes to Chennai for the treatment of sick son. A gang leader whose child got kidnapped.
The lives of all four characters are interlinked to create a thriller in the climax.
Michael Madana Kama Ranjan
IMDB Rating: 8.5
Director: Singeetam Srinivasa Rao
Michael Madana kama Ranjan is one of the finest Tamil comedy movies that has Kamal Hassan, who is playing the role of quadruplets Michael, Mathanagopal, Kameshwaran, and Raju.
Kamal Hasan's impressive performance in playing four same characters but different body language, tone, and habits is incredible.
You can see four entirely different men onscreen. Hasan, as Michael adapted his aggressive behavior, as Mathana he slides into a sophisticated upper-class personality, as Kameshwaran, he speaks fluent Palakkad Tamil and as Raju Hasan acts an outgoing Madras Tamil personality.
The film has also been dubbed in Telegu. Even after years in the Tamil film industry, this is regarded as one of the best of Kamal Hassan's film.
And now, you can stream the Tamil movie on Amazon Prime Video.
Avvai Shanmugi
IMDB Rating: 7.9
Director: K.S. Ravikumar
You may know well about the 90s' popular comedy-drama film 'Chachi 420.' Avvai Shanmugi of 1996 Tamil comedy film is the remade of the Hindi film Chachi 420.
Kamal Hasan, as Shanmugi, is hilariously comic and won't shy away from giving you a laughter ride.
The story follows a married couple Janaki and Pandian, who got separated and want a divorce. They have a little daughter Barathi who loves her father Pandian a lot. As per the court order, Pandian can only meet his daughter once a week.
He misses her a lot, so he decided a way to get to see his daughter every day. Thus, he took the transformation of an older woman, Avvai Shanmugi, a dignified aged lady, and applied for the job of a caretaker of Barathi.
The movie is a pure comic, entertainer, and grab the attention of the audience countrywide only because of Kamal Hasan's perfectly played role of a woman.
The movie is inspired from the Western movie "Mrs. Doubtfire," and it got dubbed into Telegu with the name of the film as 'Bhamane Satyabhamane.'
Peranbu
IMDB Rating: 9.0
Director: Ram
Director Ram has made a heartfelt story about a father and his daughter Pappa who is suffering from Cerebral palsy. Mammootty, as father Amudhavan, has given an incredibly touching performance of his career.
The movie portrays the emotions, troubles, social rejection, and attachment a father goes through when he has to take care of her cerebral palsy daughter.
Director Ram has carefully and profoundly directed the film, putting each scene with a great emotion that could connect with the audience.
Peranbu shines a light on the beautiful yet poignant moments that are disturbing but also endearing to watch a beautiful relationship of a father-daughter.
Indeed, I would say Peranbu is one of the best Tamil movies on Amazon Prime Video that you shouldn't miss.
Vellai Pookal
IMDB Rating: 7.2
Director: Vivek Elangovan
Vellai Pookal is a 2019 Tamil murder mystery film where the story follows when Rudhran (Vivekh), a retired police officer, goes to the USA to meet his son Ajay (Dev) with whom he doesn't have good bonding.
He met Bharathidasan, a retired bank official, and together they set on an investigation of a kidnapping that took place in his neighbor.
What worked best in the film is the brilliant writing and convincing execution of the plot.
So if you like crime thriller movie you can stop by on Amazon Prime to watch Vellai Pookal.
Uriyadi
IMDB Rating: 8.1
Director: Vijay Kumar
Uriyadi is a Tamil movie that sets in the 1990s, with four engineering friends in Trichy whose life gets entangled with a local politician Kumar. It is a political movie where Kumar influences his political career based on caste.
Uriyadi is a small-budget Tamil movie that tried to shine a light on politics. There is no commercialization like introducing a love plot or humor. It is a rough sketch of the lives of four engineering students.
Joker (Tamil)
IMDB Rating: 8.4
Director: Raju Murugan
Yes, there is also an Indian movie named 'Joker,' which is a 2016 political satire Tamil movie.
Mannar Mannan is the protagonist who isn't happy with the state of the nation. He protests against various injustices, and he thinks he is the President of India.
The movie uses the protagonist as an imagery of the society – a common man fights against the odds and wrongness. The storyline denotes how politics administers the issues of the common man.
The movie will capture your attention upon the state affairs of our country since independence. The film intends to pass a social message. What happened with Mannar Mannan could happen with you too.
Raatchasi
IMDB Rating: 7.3
Director: Sy Gowthamraj
Jyotika, starring in the lead in 2019 Tamil drama film 'Raatchasi,' is a well-intentional story that delivers a social message to the mass on the importance of education.
Jyotika plays a dutiful headmistress who has taken the responsibility of correcting a neglected government school in a village that lacks the basic amenities.
As a strict headmistress, she has decided to take control of the outdated educational system and indiscipline teachers. Jyotika's performance is the only thing that holds together the movie entirely.
The movie has a simple storyline and narrative, but with great acting and direction, it should be considered watching on Amazon Prime.
Paruthiveeran
IMDB Rating: 8.1
Director: Ameer Sultan
Ameer Sultan's "Paruthiveeran" is a romantic drama film that is set in a rural village around Madurai, where caste practices are still prevalent. Surprisingly, the film won National Film Awards and other prestigious awards too.
The story follows Paruthiveeran, a spoilt village brat whose parents are dead, and he is raised by his paternal uncle. It is a love story amidst caste segregation between two families.
Director Ameer has brought to us the rustic village life that is not so simple. Both Karthi and Priyamani gave a quite compelling performance. He kept the story simple, but the direction and the casting have brought out the best in this film.
Adhe Kangal
IMDB Rating: 7.3
Director: Rohin Venkatesan
The story of "Adhe Kangal" is a bit different romantic thriller film. It is about Varun, a blind chef who runs a successful restaurant, and he fell for a girl Deepa. The movie is fascinating to watch with all the twists in the plot.
Ghibran's music is an added benefit in the film to make you watch. Do you watch the movie to find out Varun can be able to save Deepa?
To Let
IMDB Rating: 8.0
Director: Chezhiyan
"To Let" is a beautiful Tamil movie that everyone should watch. It is a family drama movie that captures memories.
The movie gives us a glimpse into the lives of an aspiring filmmaker Ilango, his wife Amudha, and their son Siddharth.
It shows a life of a middle-class family where a wife cribs, son scribbles with crayons on the wall, and Ilango searches for a rented space.
While watching the movie, you will deeply connect with the characters and their simple life. There are moments in the film that are so beautifully portrayed.
The movie is Chezhiyan's sincere attempt to tell a story with characters that we can relate to.
O Kadhal Kanmani
IMDB Rating: 7.4
Director: Mani Ratnam
O Kadhal Kanmani is a light-hearted, enjoyable romantic movie directed by Mani Ratnam. The story tells the love journey of a younger couple Aadhi (Dulquer Salman) and Tara (Nitya Menen), who live-in together.
After spending much time being together in a free-spirit manner soon, they realize that both are very much in love.
The movie isn't just about love or romance. It is the flawless crafting of the lovable moments and the breath-taking music that makes this film so popular.
The film performed extremely well globally and got remade in Hindi as OK Jaanu in 2017, which although didn't do well in the box office.
Bombay
IMDB Rating: 8.1
Director: Mani Ratnam
1995 Tamil romantic drama film starring Arvind Swami and Manisha Koirala in the lead became one of the highest-grossing films of the Tamil cinema.
The story of an inter-religious family in Bombay during the Bombay riots that took place in December 1992.
The movie showcases the couple where Shekhar (Arvind) is an orthodox Hindu, and Shaila Banu (Manisha Koirala) is a Muslim girl.
Both fell in love with each other and married but isolated from their family because of religious intolerance.
The movie got accolades from the critics for its mesmerizing soundtrack by A. R. Rahman.
Mani Ratnam's "Bombay" is indeed one of the best Tamil movies on Amazon Prime Video to stream.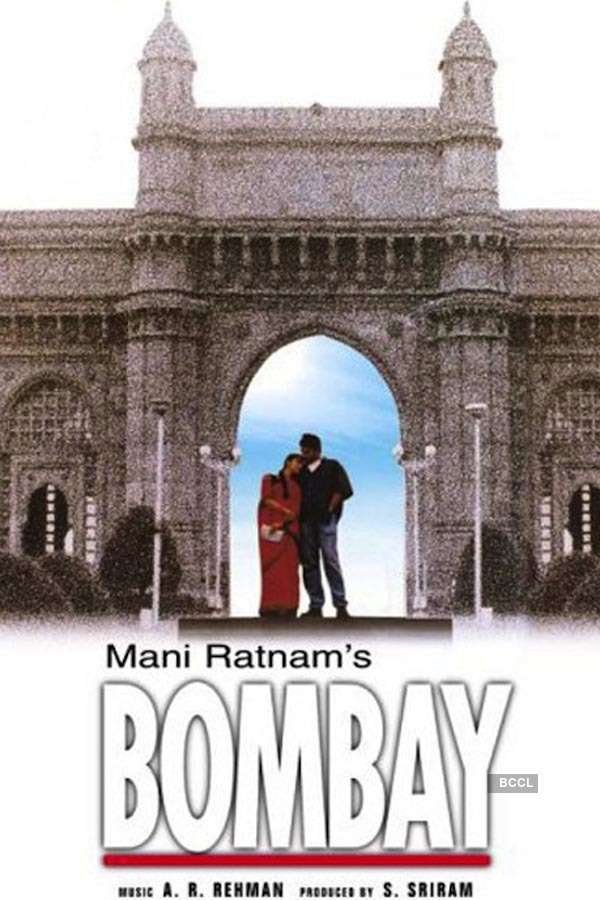 Aruvi
IMDB Rating: 8.6
Director: Arun Prabhu
Aruvi is a 2017 Tamil socio-political drama film that portrays the life of Aruvi, a simple small-town girl. She, along with her family, moved to the city, an incident turns her life into a nightmare.
The movie demonstrates Aruvi's journey, who gets trapped in the misogynistic nature of modern civilization.
Aruvi reflects the dark and ugly face of society. The film is sensitive and has an intriguing plot on the prevalent social issues.
If you are looking for some of the amazing movies to watch that has a great realistic story, I would recommend you "Aruvi."
Anbe Shivam
IMDB Rating: 8.7
Director: Sundar C.
Kamal Hassan and Madhavan are starring in the Tamil comedy-drama film "Anbe Shivam" that tells the story of two men Nallasivam and Anbarasu.
They met on an unexpected journey from Bhubaneshwar to Chennai, waiting to board the flight. But heavy rainfall made their flight canceled, and they took a bus to Coromandel Express train.
On the way to their similar destination, both shared their stories that end up uniquely.
Like almost all the movies of Kamal Hassan, whatever character he chooses to play, he plays it perfectly. The entire film is based on two personalities conversation.
Anbe Shivam is a satisfying Tamil movie to watch. Although it underperformed in the box office, but once you watch the film, you will know why I am recommending you.
Nayakan
IMDB Rating: 8.7
Director: Mani Ratnam
Mani Ratnam's movie "Nayakan" is loosely based on the life of the Bombay underworld gang leader Varadarajan Mudaliar.
The story revolves around the chronicles of his life played by Kamal Hassan. The combination of Mani Ratnam and Kamal Hassan always brings to us something unusual and a great story-based movie.
For the spectacular performance by Hassan, he won the National Film Award for Best Actor. Not only this, but it has also won National Award for Best Cinematography and in the category of Best Art Direction.
If you have a different taste of movies, then Nayakan is something you can watch on Amazon Prime.
Alaipayuthey
IMDB Rating: 8.3
Director: Mani Ratnam
Yet another one of the most loved and popular Tamil romantic movies is "Alaipayuthey" which got remade in Hindi as "Saathiya."
Madhavan and Shalini two young lovers who eloped against the wishes of their parents and started living their simple married life. Amidst their love and romance, their life undergoes complexities.
The theme of the movie is marriage and love, a common theme that we all can relate to. Both Madhavan and Shalini, as an onscreen couple, are outstanding. The movie has a popular soundtrack by A.R. Rahman.
Pariyerum Perumal
IMDB Rating: 8.8
Director: Mari Selvaraj
The movie "Pariyerum Perumal" exposes the brutal caste exploitation and caste-based supremacy that still is prevalent in certain parts of our country. Pariyan is a low caste law student who is being oppressed by the other fellow upper caste classmates.
The movie opens with the brutal murder of karuppi, the dog of Pariyan. The plot has incorporated a sweet love story where Jothi loves Pariyan despite caste segregation.
The movie showcases the dark cultural and social practices based on the caste hierarchy.
Kaatrin Mozhi
IMDB Rating: 7.3
Director: Radha Mohan
Tamil comedy-drama film "Kaatrin Mozhi," tells the story of a middle-class housewife who becomes a radio jockey for a late-night show that helps her in supporting her family.
Kaatrin Mozhi is the remake of the Hindi film Tumhari Sulu. The movie invokes some laughable good moments, taking the concept of life in an urban society where a housewife goes out to support her husband in providing financial aid.
If you have already watched "Tumhari Sulu," you might not want to watch, but if you haven't, you can consider the Tamil version of the original Hindi film.
Conclusion:
These are some of the Tamil movies that have a great story, narration, direction, acting that might make you wonder more.