Best LGBTQ movies on Netflix?
Well, the LGBTQ community is fighting for a long time across the world for their rights and the respect they deserve. The mainstream cinema doesn't give much importance to LGBTQ films.
Here comes the rescue 'Netflix' where several independent filmmakers get a platform to express and explore the world of the LGBTQ community.
The majority of the films talk about a gay/lesbian couple, their psychology, fight to survive in the society, and coming-of-age story.
Unlike every year, during the pride month, we usually see people joining the parades and celebrations in the LGBTQ communities across the world. But this year is different. With the Covid-19 situation, everything has changed.
Netflix has given you what you have been looking for; you can stream teen romantic movies, dramas, documentaries, etc.
In this blog post, I have got you covered by compiling a list of best LGBTQ movies to watch on Netflix 2020.
Best LGBTQ Movies on Netflix
Brokeback Mountain
When we talk about LGBTQ movies, 'Brokeback Mountain' should be always in the list. I am glad that Netflix has finally added this breathtaking movie.
The movie is set on a Wyoming mountainside, talks about two young cowboys and their love story in a period when being gay was illegal.
This is a movie about friendship which soon blossoms into a romantic bond. Their togetherness, and they share a bond of emptiness when they went apart.
It is a love story that evokes compassion and a landmark film for remembering Heath Ledger.
Elisa & Marcela
Last night I watched Isabel Coixet's 'Elisa & Marcela' that tells a beautiful love story of Elisa Sanchez Loriga and Marcela Gracia Ibeas, two beautiful women who are passionately in love with each other.
In 1901, both married at the San Jorge church in A Coruna, north-western Spain, but since it wasn't legalized, then Elisa pretended to be a man and dressed like a man and took the name 'Mario.'
The couple's victory was short-lived as soon the villagers started harassing them, and both had to flee to Portugal. The movie is shot in black and white mode, and it builds the story at a slow pace.
The movie got premiered at the Berlin International Film Festival and later started streaming on Netflix. It got a mixed response from the audience. Still, I would say it is one of the best LGBTQ movies on Netflix to watch.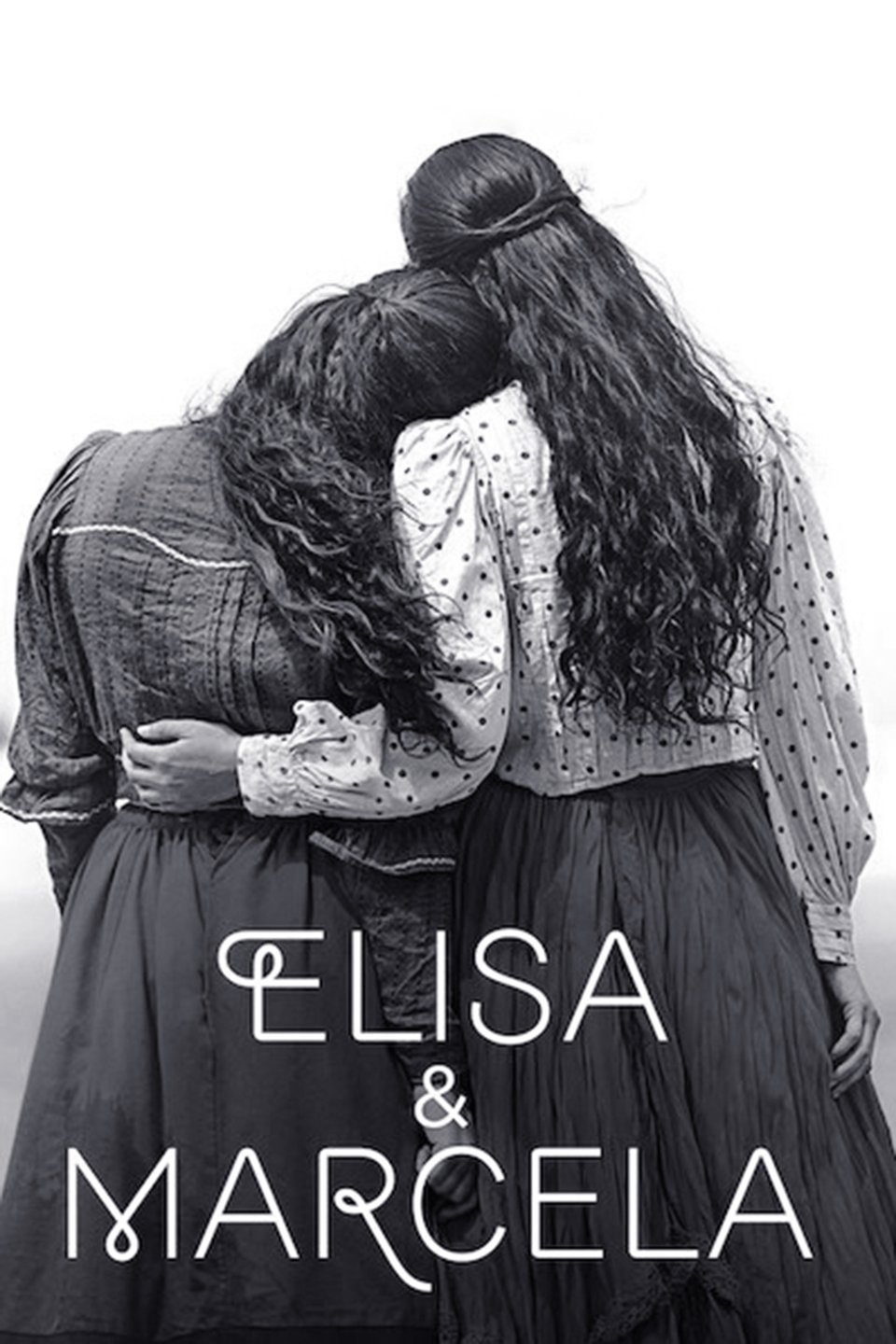 Alex Strangelove
'Alex Strangelove' is a coming-of-age film that follows a high school student Alex who is dating his long-time best friend, Claire.
Alex started questioning his sexuality the moment he met Elliot, who has a crush on Alex. The movie talks about a teen who is exploring his identity and struggling to accept his being gay.
It reminds me of the similar kind of movie 'Love Simon' which is not available on Netflix, though. The only difference 'Love Simon' has is the protagonist here accepts his sexuality, unlike Alex.
Also Read:
The Half of it
Netflix's original teen romantic comedy film 'The Half of it' directed by Alice Wu tells a sweet story of Ellie Chu, who lives in a quaint remote town Squahamish with her father.
She is an A-lister student of the class and makes extra money by writing essays for other students.
Ellie helps Paul Munsky to impress Aster with whom Ellie is secretly in love, how the story turns up into a beautiful one that you need to watch.
Netflix has a strong record of teen romantic movies. The movie has great momentum. It feels nice to watch how the story of both Ellie and Aster evolves.
Recommended post:
The Perfection
Netflix's original movie 'The Perfection' isn't a popular LGBTQ romantic movie; rather, it is a psychological mystery-thriller horror flick.
Both Allison Williams and Logan Browning nailed the characters of two much in loved, talented young cellists.
The story follows Charlotte and Lizzie both met in Shanghai at a musical event. Both are extraordinary cellist player, and both hit it off passionately. But the story begins on their journey to western China.
The ending of 'The Perfection' is bloody revengeful and unthinkable. This movie should be on the list of those who love suspense-thriller movies.
Recommended Post:
Ek Ladki Ko Dekha to Aisa Laga
The movie is a 2019 Bollywood coming-of-age romantic drama that tells a fresh story with a daring vision and entertainment.
It is the first mainstream Bollywood cinema that takes the theme of same-sex love. It is a beautiful, sensitive movie with a touch of humor in the story.
The story is about a small-town young girl who finds her solace in another girl; how she struggles to fight with the mindset of her family. The writing of the story is simple and neat wants to convey a social message.
All the cast Sonam Kapoor, Rajkumar Rao, Anil Kapoor, and Juhi Chawla are an absolute delight to watch in the movie.
The movie has though failed to make a mark in the box office, but if you are looking for the best LGBTQ movies on Netflix, you shouldn't give it a miss.
Thelma
A couple of days ago, I watched 'Thelma' an amazing Norwegian supernatural thriller film that follows the story of a young woman Thelma who discovers her uncontrollable psychokinetic power that becomes violent when she feels desire towards her friend Anja.
The movie got first premiered at the Norwegian International Film Festival and then at the Toronto International Film Festival.
The movie has an unpredictable mysterious story that is essentially phenomenal. Apart from being a supernatural dark narration, it does have LGBT reference with the character Thelma and Anja.
The movie has though demonstrated the oppressive religious environment on Thelma's psychic and personal development.
Once you watch the film, you will understand its uniqueness.
Blue is the Warmest Colour
If you love watching LGBTQ movies and you haven't watched 'Blue is the Warmest Colour' then it's a crime. The movie is a French romantic film that is incredibly brilliant in narrating the story of Adele and Emma's relationship.
The film is regarded as one of the best LGBTQ movies ever made. It's a film about the sexuality of two young women and their journey through identification, realization, passion, love, and finally, through betrayal and dishonesty.
It's emotional and an extremely passionate journey showcasing of a same-sex relationship that both the actors courageously performed. It's is a movie beyond the boundaries of traditional cinema.
If you like independent films that don't represent mainstream movies, you will love everything about this film.
I Am Jonas
Netflix's 'I Am Jonas' presents a portrait of a troubled young man who is on the path to sexual self-discovery and his psychological anguish.
The movie opens with Jonas with blood on his shirt and is accompanied by the cops. In the flashback, we get a glimpse of the life of teenager Jonas, his high school life, and his self-discovery to his emerging homosexuality.
What happens to the current Jonas is what's the story about. The movie reminds me of the most incredible film 'Call Me By Your Name', Although both the film is very different from each other.
'I am Jonas' is a smartly edited and precise LGBTQ drama film that shifts between two timelines to connect the story.
Loev
'Loev' is an independent queer Indian film released on Netflix in 2017. The story follows two friends Sahil (Dhruv Ganesh) and Jai (Shiv Panditt), who plans a weekend gateway to the Western Ghats.
The movie shows the friendship of two friends where both love each other, but one of them is too scared to come out of his trapped box to accept his sexuality.
The movie is shot in a hill station in Maharashtra named 'Mahabaleshwar.' The director has captured the beauty of the rugged mountains to symbolize the uneven repressed emotions between both the characters Sahil and Jai.
The movie could have narrated a beautiful gay love story, but the makers' decision to defy the moments of tenderness is disappointing.
It's not, of course, a gay happy love story but a sad-filled, unreciprocated love story.
Love, Simon
'Love, Simon' is a beautiful coming-of-age movie that tells the story of Simon Spier, who keeps his sexual orientation hidden from everyone in fear of losing himself in society.
But everyone deserves to love and deserves to be free. It is a simple story, nothing complicated, but it feels good to watch the film.
Holding the Man
The 2015 Australian romantic drama film 'Holding the man' is an adaptation of Timothy Conigrave's memoir of the same name. Conigrave penned his autobiography while suffering from HIV after the death of his partner John.
The movie narrates their journey of 15 years of love involving passion, guilt, separation, deceit, and untimely death of John.
The movie is emotion-driven and deeply focuses on the troubled love journey of Tim and John during their tender ages.
If you want to watch a movie that will remind you of 'Brokeback Mountain' you can watch this movie.
I am not saying 'Holding the Man' is better than 'Late Heath Ledger and Jake Gyllenhaal starring film 'Brokeback Mountain.'
Conclusion:
There aren't many LGBTQ movies available in Netflix India, though, but these are the best I can guarantee.
What is the new LGBT movies on Netflix
Cobalt Blue
The movie had a quiet release on Netflix based on a Marathi book of the same name by Sachin Kundalkar. The movie takes a very intimate approach on a queer relationship. There are less distraction. Mostly visually appealing.