17 Best Horror Series on Netflix India (November 2022)
Netflix is an online streaming platform where one can watch an unlimited number of movies and shows of every genre. For those who love the horror genre of movies and series, Netflix has a variety of options to keep you hooked in and perhaps haunt you in your dreams and darkness.
A couple of days back, I wrote a blog post on the best horror movies to stream right now. With movies, Netflix has quite the best horror series that are scarier and keep you interested enough to stick with the entire season.
I have the best pick up horror series for you that is available on Netflix now.
Best Horror Series on Netflix to Stream Right Now
Midnight Mass
Mike Flanangan's one of the most prominent horror genre series today is 'Midnight Mass.' Flanagan's work is known for its slow-burn stories. He takes time to build every character around the story, create a suspense and thriller, holds it for the maximum time and then explodes the scary part of the story that instils fear in the audience.
The series is more than just a horror series. The drama has taken into consideration a lot of current issues and personal battles.
It may not be the highest rated horror series, but if you invest your time, you will understand how different it is from the rest.
Faith can be a beautiful thing, yet a dangerous one.
Flanagan takes cinematography very seriously. He takes every element in the scene and tries to make it deep and thought-provoking.
There are no jump scares, surprisingly in the series yet a fear element works.
All of Us Dead
This Korean zombie drama became hugely popular when it got released, possibly one of the best zombie TV show ever.
The story follows a viral outbreak that begins in a high school and it soon turn the school into a zombie infected place. But some student are trying to escape from getting bitten and how did they do that.
While running along, the students bond with each other and lean ways to kill those zombies.
The season 2 is coming soon which Netflix has revealed. There is more story to it. If watching zombies are your thing, seriously, you should never miss this amazing K-drama series.
The Haunting of the Hill House
It is Mike Flanagan's directorial horror series inspired by Shirley Jackson's book of the same name. Mike Flanagan has already got the fame of directing good horror movies like Hush, Ouija, Gerald's Game, and Doctor Sleep.
The season follows a dysfunctional family of siblings who had terrible haunting childhood experiences that are still affecting each of them.
Each of the seven members of the Crain family is trying to deal with their fear, pain, and mental illness. All of them see ghosts are driving them into losing their sanity.
The Hill house where they used to live as kids is the inhabitants of monsters which they have left long back but still are haunted.
The series is slow story-driven and fascinating; it focuses on each character. There are some scare jumps and some intensely emotional scenes as well.
I would say, 'The Haunting of the Hill House' is one of the best horror series to stream.
Castle Rock
Stephen King-inspired series 'Castle Rock' is a horror mystery series that is focused on a kid named Henry Deaver, and his arrival changes every existence.
It is a story when Henry Deaver is stuck in two dimensions, the presence of an alternate universe. In the series, there are two Henry Deaver, one is a lawyer, and the other is a kid who was caged for years but hasn't aged a bit.
The plot is complex, confusing, but interesting and thrilling enough to watch. 'Castle Rock' horror series doesn't feature any monster or ghosts, but some moments will give you chill and thrill.
The Chilling Adventures of Sabrina
Netflix Original horror series 'The Chilling Adventures of Sabrina' is a tale of young witch Sabrina Spellman who wrestles about her true existence of being a half-human and a half-witch.
There are three seasons, each focusing her life around her family, love partner, friends, and the dark lord.
More than a horror tale, it is a coming-of-age series that tells the adventures of Sabrina in the world of witchcraft and defiance of the dark lord.
Netflix's The Chilling Adventures of Sabrina is fun, lovely, shows the value of family and friendship and fighting against the evil.
Is it scary, or does it rightly fit the horror genre?
There are some scary moments in the first and second seasons. It's different; it has the touch of the 80s' satanic tale.
Hemlock Grove
Many say the series is painfully bad, but when I first watched the gothic series, I find the concept unique. The show is a blend of supernatural, gore and darkness of characters set in a small town in Pennsylvania.
The series has perhaps the all kinds of monsters, from the blood-sucking vampires to werewolves involve in doing biomedical malpractices. The characters are disturbing indeed.
Hemlock Grove maybe not the best of series to watch on Netflix, but under the horror series category, the series has plenty of gothic and scary scenes.
Haunted
Netflix's 'Haunted' is a horror anthology, people tell their experiences of being haunted, and they claim to have witnessed and felt the spookiness.
It has two seasons, each episode telling different haunting experiences. How much reality is there in those stories that you can evaluate.
So, if you are interested more in listening to people's experiences, Haunted is the series for you.
Penny Dreadful
Of all the horror series, Penny Dreadful shines because of its genuine scary plot. The series' gothic spin takes place in the Victorian era, where the costumes are exceptionally attractive.
Each character justifies the series being one of the best horror-thriller TV shows ever made.
The series is the blend of a supernatural entity that brings conflict in the storyline. There is romance, bloodshed, violence, battle, mystery, and horror element, together all make it an interesting show to watch.
Also Read:
Bates Motel
'Bates Motel' is inspired by Alfred Hitchcock's 1960 iconic classic film 'Psycho.' It is one of the best psychological horror series to watch.
The five seasons series follows the story of a mother, Norma, and son Norman Bates. An unspeakable bonding that the two shares, but things gets out of control and scary when young Norman loses his sanity.
The story gets intense as the series continues, and the unpredictable behavior of Norman becomes scarier and creepier. Both Freddie Highmore and Vera Farmiga have given an incredible performance of their career.
Ghoul
The next best horror series that you can stream now is the Indian horror series based on the Arab folklore monster ghoul.
The season has only three episodes, and it follows the story of Nida Rahim (Radhika Apte), who has joined the military detention center. When a new prisoner Ali Saeed comes, his eerie behavior turns everything into a battle of survival.
Some scenes are so scary that you might probably want to close your eyes. It is a good horror miniseries with great use of CGI and cinematography.
Also Read:
Marianne
The French horror series is scary, creepy, and will haunt you in your dreams when you watch.
It is a fictional story where an author who writes a horror novel is lured back to her hometown, which she left a long time ago. There she discovers the evil spirit that has been haunting her in her dreams.
It is a well-written and crafted narrative that is suspenseful and enticing enough to hold you together till the end of the season. Sadly, there won't be any second season of this amazing horror series.
So, for all the horror fans, 'Marianne' is an absolutely amazing series that will satisfy you with a good amount of horror-filled scenes.
Slasher
As the name suggests, 'Slasher,' it is three seasons horror/slasher drama show streaming on Netflix. 'Slasher' combines a classic and modern element of mystery and thriller with a slight horror to its stories.
Each season of the series tells a different murder story with a different cast. Each killer has a different style of murdering and has its reasons.
There are murders, thrill, fear in the face of the victims that itself is horrifying. Death is the central theme, and it is scary to watch how the killer plan and plays with each victim before it kills.
Curon
Netflix's original 'Curon' is an Italian supernatural horror drama series of only seven episodes in season 1.
The story of 'Curon' begins from a creepy hotel in the town Curon where Anna came back after years with her two kids and decided to stay back in her house.
The series moves forward with the concept of evil doppelgangers that haunts the town of Curon and affecting the lives of its people.
The sudden missing of Anna makes her two teenage kids anxious, and they set up on a search which leads them to unravel many secrets of the town.
It's not a conventional horror or scary series, but the concept of evil doppelgangers and the underlying suspense adds up to the supernatural horror genre.
Stranger Things
How can I not mention the most popular and epic Netflix original sci-fi series 'Stranger Things'?
Apart from a science-fiction series, the central theme of the plot is based on horror and thriller.
The Duffer Brothers creation is fun, mysterious, adventurous and highly-intense series, set in the era of classic 80s' in a fictional town Hawkins in Indiana when a young boy Will Buyers goes missing.
The Stranger Things is incredible because of several reasons; its brilliant storyline, captivation screenplay, performances, cinematography, and awesome young casts. Not for a second, the series will bore you or make you feel wasted.
As for horror, there are a lot of horrifying moments to enjoy and scare.
The Rain
Netflix's original Danish series 'The Rain' is an amazing conceptual series that is a combination of partly horror and mystery.
The story follows two siblings who are trapped in a bunker to survive the rain-carried virus that has wiped out nearly everything.
After six years, both came out of the bunker when they ran out of food, discovers civilization, also a shocking thing about one of the siblings.
This Danish web series is a great one to watch during the current pandemic situation.
Also Read:
Kingdom
After 'Train to Busan,' the South Korean period horror-thriller series is Netflix's first original Korean series, and surprisingly it received a massive positive response from the audience.
The story follows a crowned prince who is unknown to his king's death. A mysterious plague begins to spread rapidly throughout the province and turning millions of deaths into a flesh-eating monster.
The Prince must put an end to the epidemic and finds out the truth about his father and the Kingdom.
It is a nail-biting series to watch on Netflix.
American Horror Story
The nine-season series 'American Horror Story' is creepy, scary, horrid, awful, and full of horror stories. The seasons' channels a collection of stories that are being told with profound terror and fearsome often with the same cast members.
No fan of horror genre leaves 'American Horror Story' go un-watched.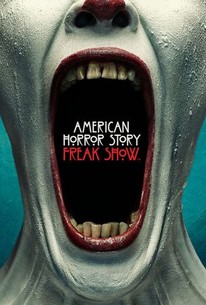 Conclusion:
So, these are the 15 best horror series on Netflix that you can start watching if you are a fan of horror genre of movies and series.
What is Netflix new horror series?
After Mike Flanagan's Midnight Mass which is one of the best horror shows that I have enjoyed watching. It has transcends the horror genre with a deep narration, moral complexities and a lot more psychological in nature.
After its massive success, Mike Flanagan is all ready to show us another thrilling American horror series 'The Midnight Club' which will stream on October 7, 2022. Netflix has already released its first trailer.