18 Best Horror Movies on Hulu to Watch Right Now (2023)
Apart from Netflix and Amazon Prime, do you know that Hulu has a great collection of best horror movies? So, what are the best horror movies on Hulu right now?
For the horror fans, I believe Netflix is the best platform, but Hulu isn't far behind as well.
Horror fans are always looking for great content along with the scary element. Each year Hollywood and other indie films release horror genre of movies, and among them, a few emerge to be the best.
If you are someone who loves streaming in Hulu, then you might have checked the horror movies collection on Hulu.
But not everyone has the time to look into the list of a huge collection, so being someone fond of horror movies, I have compiled a list of the best scary films on Hulu right now to watch.
Best Horror Movies on Hulu (2022)
The Host
Oscar-winning filmmaker Bong Joon-ho's film 'The Host' is a horror-thriller monster film that concerns about a family when a vicious underwater monster emerges from the Han river and snatches the daughter of Gang-du.
The South Korean film is also considered as a sci-fi genre of film. Almost all the films of Bong Joon Ho talks about social issues in a layered plot.
His 'The Host' looks like a story of a simple monster feeding on human flesh, but there is more depth to the plot.
The movie stands out because of the terrific performances, and the cinematography is worth making the film to watch.
I watched this film after I watched Oscar wining 'Parasite.' You can stream the film both on Hulu and Netflix right away.
You can also check out:
A Quiet Place
John Krasinski's 'A Quiet Place' is one of the best horror movies of 2018. The best thing about the film is its killing narrative. It holds you stick to your couch till the movie ends.
The narrative is cleverly written; it is indeed a horror film but also a science-fiction. There are jump scares, thrill, a moment of family love, loss, and complete silence, hardly a few lines of dialogues, yet the movie managed to give us what all the horror fans are looking for.
The film is set in the apocalyptic future; John Krasinski plays the father of two kids set up a life far away from the city along with his wife plays by Emily Blunt.
Soon it is known to us that the world is attacked by some sightless creatures who attack their prey through their high sensitivity to hearing.
Meaning, with the slightest of sound, they will come to attack and tear apart the prey. Not making any sound is the survival trick for the Abbott family.
Starting from the outstanding performances, screenplay, story, and direction, it makes sense why 'A Quiet Place' is one of the best horror films on Hulu right now.
Related Post:
The Cabin in the Woods
Whenever anyone talks of horror movies, 'The Cabin in the Woods' comes first into my mind. It is an entertaining film at the same time the best scary films on Hulu to watch.
It loosely comes under the genre of slasher horror movies where the story follows a group of young people who choose to go to a remote cabin for vacation and are terrorized by supernatural forces.
Though someone is controlling the fear in the movie. People have loved 'The Cabin in the Woods' for years now.
Misery
Stephen King's adaptation film 'Misery' is a classic psychological thriller horror movie where the story follows Kathy Bates as Annie Wilkes, who is a crazy fan of a famous author Paul Sheldon.
Paul met with an accident and crashed his car when Annie saves his life. But when he wants to leave, Annie started torturing him by breaking his leg and shackled up to the bed.
The psychotic character Annie played by Kathy Bates is incredibly good. An obsessive fan who forces Paul to write her a story.
If you are a fan of Stephen King's novel or movie adaptation you will gonna love 'Misery' for its authenticity of the story and portrayal of the character Annie.
Sometimes even your heroes can turn out to be a complete moron.
Let the Right One In
'Let the Right One In' is a romantic horror drama film that portrays an adolescent relationship between a 12-year-old boy and a girl with vampire fangs. Yes, you heard me correct, a vampire story which is sweet, and innocent yet has some horror sparks into it.
It is a Swedish language film directed by Tomas Alfredson.
The tale is about a lonely boy Oskar whose parents have separated, and he spends most of his time indoor and playing outside in the Swedish long snowy night.
One night he meets Eli, who is about his age, but she is different, not like the other kids. Both lonely souls connected, but one is a human flesh while the other a vampire.
Is it a horror film?
Partially yes, there are a few scenes that inflict the horror element.
Little Monsters
After watching Lupita Nyong's perfectly written horror flick 'Us,' I feel 'Little Monsters goes a little unnoticed to the audience.
This is a delightful zombie comedy film set in Australia Nyong plays a dedicated kindergarten teacher, who on a class field trip to the farm, got trapped in a zombie apocalypse.
With the massive outbreak of the undead, she has to keep the children safe, but how?
That's what the movie is all about the bold soaked kindergarten teacher fighting and beating the undead for the safety of little fellows.
What's best to watch in the film? It's only the mind-blowing performance of Lupita Nyong; she is consistent throughout the film occasionally does make us laugh.
Indeed, it is one of the best zombie movies on Hulu to watch.
Crawl
Alexandre Aja's film 'Crawl' is terrifying, bloody, and scary like Jaws. I watched the film on Amazon Prime initially, and to be honest; it wasn't scary for me. But some people find it quite scary otherwise.
It is a horror-thriller film set in Florida when Haley (Kaya Scodelario) returns home in search of his father during a hurricane.
She found his father wounded in the basement of their house, which is flooded; meanwhile, they were attacked by gators.
The rest of the movie is about how the two escaped from the predators and saved their lives.
What's best in the film is the thrilling experience framing both the characters trapped in a situation between life and death.
The entire movie has nothing many stories to tell, but the setting and the feeling that if Florida is flooded, you may get encounter by gators is scary. It is a good survival movie too.
Child's Play
Child's Play is a 2019 horror film which is a remake of the 1988 horror film of the same name, typically a horror slasher film.
The story follows a single mom Karen gifts her son Andy a doll who reminded me of the iconic killer Chucky.
We see a terrible and sinister demon-possessed doll with black magic that is terrorizing the mother and the son. Just like Annabelle, Child's Play is a horror film of the 'Chucky' franchise.
Tragedy Girls
If you like slasher horror films, then 'Tragedy Girls' is for you. It is one of the best slasher movies on Hulu to watch right now.
The story follows two best friends who are obsessed with social media and happens to love murdering people too. The girls managed to kidnap a serial killer (Kevin Durand) while investigating a series of murders in their town.
Soon, the two girls began using his murdering skills and continue their wild ride of killing.
The story sounds absurd and gravely weird, but when you watch the film, you will find the reason valid why it is a scary film. There are so many great and entertaining slasher horror films; Scream is one of the best among all of them.
The Lodge
'The Lodge' is an amazing psychological horror film, a bone-chilling nightmarish story of a family.
The story follows two siblings Aidan (Jaeden Martell) and Mia (Lia McHugh) who lost their mother six months ago, both the kids are distant from their father who is having an affair with Grace (Riley Keough).
Both the kids dislike her and her company, but their father wanted them to get along well, so he takes them on vacation to a remote snow-filled location.
They are staying in a lodge; something came up, so Richard had to go back and to leave the three to spend time.
The isolation drives them to a creepier situation, with no power supply and help nearby they are trapped, and Grace is having difficulty in coping with the current situation.
The situation worsened when Aidan and Mia triggered an extremely sensitive memory of Grace.
What's interesting for me in this film is the unsettling sound design and visual setting. Both these elements combined spooky imagery that is scary.
So, 'The Lodge' is one of the best horror movies on Hulu to watch right now.
The Wretched
'The Wretched' is a low budget independent film, not the best horror movie but good for a one-time watch.
The story follows a teenage boy Ben, who is struggling emotionally with his parent's separation. He is sent to a local marina in lakeside Michigan there he met a couple who are staying next door to his dad's.
Abbie is the character who is possessed by a demon who lures Ben and other young children to her basement.
It is worth only for a one time watch if you want to explore more horror movies.
Oculus
Mike Flanagan's 'Oculus' is the tale of family suffering in the presence of a haunted mirror. The film is written meticulously and juggling with your mind, showing the evil influence of the haunted mirror in two timelines, Kaylie and Tim, as children and adults.
The story follows a family Alan Russell, his wife Marie, and their two kids Kaylie and Tim moved to a new house and Alan decorated his office with an antique mirror.
The mirror soon showing its evil nature and induces hallucinations. A ghostly woman seduces Alan, and Marie is hallucinating that her body is decaying.
Soon, the children, too, started getting visions of scary ghosts.
After years, Kaylie and Tim reunited, and Kaylie bought the same antique mirror to destroy the mirror, but the movie ends with a great twist that you won't even think of.
It is indeed one of the best horror movies of all time. It is also streaming on Amazon Prime.
Annihilation
Annihilation is a science-fiction horror movie on Hulu that tells the story of Lena, a biologist who survived a cataclysmic event. The movie is loosely adaptation of the book with the same name by Jeff VanderMeer.
Lena is currently a biologist, but she is also a former soldier who joined an expedition mission to understand what happened to her husband.
Her team includes all women Dr. Ventress (Jennifer Jason Leigh), physicist Josie (Tessa Thompson), scientist Cass (Tuva Novotny), and paramedic Anya (Gina Rodriguez).
It's a story about the sole survivor situation in the dangerous creepy territory. It has a thrilling plot with twists and turns, making the audience think deeper. Annihilation maybe not a typical horror movie, but it has several unique concepts of horror.
My Friend Dahmer
'My Friend Dahmer' is a 2017 film that explores the darkness of Jeffrey Dahmer's psyche, a shy young fellow in high school who becomes a notorious serial killer in later years.
It is a mystery film that depicts the complexities of Dahmer's life and psychology. The movie does an excellent job of portraying the transition of his character from an innocent to a demonic monster.
Ross Lynch, as Jeff Dahmer, has done a marvelous job. It is a biographical drama that explores a disturbing character torn inside if you don't enjoy watching just the paranormal, ghostly activity but want some actual horrific facts to watch this movie.
It is one of the best scary films on Hulu right now.
The Canal
'The Canal' is an Irish horror flick by director Ivan Kavanagh. The story follows David and his wife Alice, who moved into a century-old house in Dublin, which is rumored to be a haunted house.
But they ignored, David is soon is seen to have possessed by an evil spirit and haunting the family with strange behaviors.
While digging for more information, he found a few reels from 1902 that depicts the murder of a woman and the killing actually took place where he is currently living.
And so, on the movie continues. Ivan Kavanaugh took the help of old-school techniques to induce horror and suspense into the plot.
The movie is scary overall and a good replacement of several not so great horror movies.
The Clovehitch Killer
If you are looking for a perfect horror-thriller film to watch 'The Clovehitch Killer' is the one for you. The story depicts a convincing tale of a family where Tyler (Charlie Plummer) starts thinking his father, Don (Dylan McDermott) a killer.
It is a slow-burning thriller movie that induces fear and horror in terms of the family perspective.
How Tyler is thinking, or his mindset and the horror generates by the heinous action of his father. It is a great film that has a good script and performances.
Southbound
The horror anthology genre film 'Southbound' is a monster movie where the story begins on a desolate highway. There are demons, tricksters, killers, and evil spirits lingering around.
The plot has several stories with different characters while on the road meet their destiny where floating creatures are watching each.
The movie is considered as the best horror film of 2016 by Rolling Stones, Buzzfeed, and several critics too. The approach is similar to that of 'American Horror Story.'
The best thing about the film is the creators have left the concept wide open to interpret by the audience at the end.
The Babadook
'The Babadook' is a psychological horror movie streaming on Hulu that depicts a shadowy figure 'the Babadook' as a monstrous personification of trauma, grief, and depression.
The movie has no literal ghostly entities, but the director has cleverly conveyed the metaphor that mental illness can be extremely powerful.
The story follows a single mother who lost her husband recently and struggling to raise her son and soon discovers a demon lurking around her home.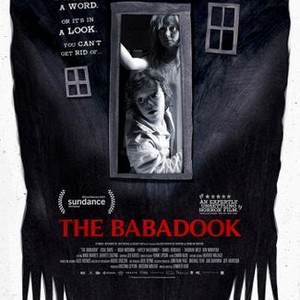 Conclusion:
So, these are the 18 best horror films on Hulu right now that you can enjoy watching. If you have any suggestions, surely you can let me know by email.