Hello my Bengali friends! are you looking for some best Bengali movies on Amazon Prime?
Each year Amazon Prime subscription increases in the India market mainly because of the video services. Amazon Prime users get access to services like the free product to deliver, exclusive discounts, deals, and unlimited streaming video and music.
According to Akshay Sahi, head of Amazon Prime India, India has the fastest-growing Prime membership base in the world.
Wow.
So, coming back to the main point that this blog post is about, 'best Bengali movies on Amazon Prime to watch.'
Previously, I have written about 'best Marathi movies to stream,' and 'best Telegu movies to watch on Amazon Prime.' Both articles are focused on a group of an audience only, Marathi and Telegu.
And now, this post is only for the Bengalis who might search online about
what are the best Bengali movies on Amazon Prime to watch?
Let's dive into the following movies:
Dristikone
Dristikone is a 2018 Bengali movie directed by Kaushik Ganguly, where the plot revolves around the protagonist Jion Mitra (Prosenjit Chatterjee), who is living a happy family with his wife and kid.
Things get messed up when he started working on Srimonti's (Rituparna Sengupta) husband Polash's murder case. Jion has a defected eye, which has a history that Srimonti is keen to know about.
With the growing proximity between Jion and Srimonti, it is disturbing Rumki (Jion's wife) and her existence as a wife.
I dare not to disclose the entire story; of course, Dristikone is one of the best Bengali movies to watch in recent times.
Ghawre Baire Aaj
Aparna Sen's 'Ghawre Baire Aaj' is a Bengali pollical drama film that is based on Tagore's 'The Home and the World', where ideology, friendship, and love gets mixed up and ends in a tragic event.
Set during the Swadeshi movement era where Nikhilesh, who is patriotic, takes Bimala, an outcast as his wife. Bimala is young and beautiful, who has never stepped out of the house and never been with any man other than Nikhilesh.
Meanwhile, Sandip, Nikhilesh's friend, comes to visit him after a long time and stays at his residence.
Sandip took an interest in Bimala as a friend and showed her the outer world that brings both of them closer in the absence of Nikhilesh.
'Ghawre Baire Aaj' is the contemporary version of Tagore's 'Ghawre Baire.'
More than a forbidden love, it shines a light on the patriotism of both friends from different perspectives and ideologies. Bimala's character could have been explored better.
I felt there are gaps in the character of Bimala, which has been focused more on the novel of Tagore.
My recommendation, it is a worth watching best Bengali movie on Amazon Prime.
Bornoporichay
Mainak Bhaumik's 'Bornoporichay' is a crime thriller, basically serial killer/police chasing situation. Dhananjoy, a police detective who had a past, that has ruined his family life and happiness and is drawn back into the case.
Arko, the serial killer, is leaving a series of clues, but Dhananjoy fails to catch him every time.
It is the same old police chasing the criminal stuff, which gets predictable as the movie goes towards the end. But surprisingly, there is a bit of an anti-climax at the ending.
Overall, an entertaining movie to kill time during this self-quarantine phrase.
Byomkesh Parbo
Byomkesh films are entertaining, suspense-thriller, and fun to watch, and when Abir Chatterjee as Byomkesh is the best part of it.
Byomkesh Bakshi, Ajit, and Satyaboti travel to Dooers in search of a man who is selling illegal arms that Britishers once left behind in the black market.
As they reached their destination, two men were killed.
Can Byomkesh find out who the culprit behind all is?
The duo of Abir-Ajit is the USP of all the Byomkesh detective Bengali films. The story has enough exciting twists and turns to keep you glued to your sofa, and if you love detective movies, then you shouldn't give it a miss by any chance.
Guptodhoner Sandhane
As the name suggests, 'Guptodhoner Sandhane' means treasure hunt. Abir (Arjun Chakraborty), along with his Sonadada Abir Chatterjee, reaches Manikantopur, Abir's maternal uncle's house.
Here begins the search for a treasure hunt. The dialogues are filled with interesting riddles, and both Arjun Chakraborty and Abir Chatterjee acted incredibly well in justifying their character.
Not only a thriller, but there is also light romance, action, and fun-filled dialogues too. Abir Chatterjee, like his any Byomkesh movies, he, as a history professor who has a plethora of knowledge on the history of West Bengal, did a marvelous job.
You can say he is the heart and soul of the film, and Arjun Chakraborty is the charm.
Asche Abar Shobor
Arindam Sil's 'Asche Abar Shobor' is a Bengali film based on the author's Shirshendu Mukhopadhyay's 'Goenda Shabor' series.
This film is a series of Arindam Sil's successful Ebar Shabor (2015) and Egoler Chokh (2016).
I would recommend you first to watch the previous two movies and then watch 'Asche Abar Shobor.' It has a great climax, story, crime-thriller suspense, and performance by Saswata Chatterjee.
Generation Ami
'Generation Ami' is Mainak Bhaumik's one of the finest movies. Although there is nothing new in the narrative.
It is old wine in a new bottle. But Apu, a teen who lives in frustration and constant fear of his controlling parents.
He is doing only what his parents want him to do and is severely low in confidence.
Durga, Apu's cousin sister, comes to live with his family, and she is a rebellious kind of lady but is in depression. Her and Apu's relationship is an innocent and beautiful one that they find solace in each other's company.
The only reason why this movie is worth watching is because of the performances of Rwitobroto Mukherjee and Sauraseni Maitra.
Another brilliant performance that I should mention is Shantilal Mukherjee as Apu's father.
He has played the typical middle-class Indian father who wants his son to do good in academics so that he can achieve better in his life. He can't think a hobby can also be turned into a career.
If you haven't watched 'Generation Ami,' you can stream it on Amazon Prime.
Paromitaar Ek din
'Paromitaar Ek Din' is one of the most sensitive movies which is directed by Aparna Sen in 2000. The movie talks about Paromita and her mother-in-law Sanaka's relationship amid the failed marriage, family issues, and their growing distance.
The film has received the National Film Award for Best Feature Film in Bengali.
It is a beautiful movie that has a great many layers of meaning about relationships.
Nouka Dubi
'Nouka Dubi' is a film tribute to Rabindranath Tagore. The story is complex that talks about relationships with varied classes. Late director Rituparno Ghosh has gracefully expressed the language of love through four characters.
Before watching the film 'Nouka Dubi,' if you can read the novel of Tagore, then you will understand the movie better.
Shah Jahan Regency
Srijit Mukherjee's 'Shah Jahan Regency' is a hotel in Kolkata. The hotel has a history; staff that are working for a long time, watching changes the hotel is going through.
Rudra, who is newly employed in the hotel, begins to learn about the tricky business of the hospitality industry. Behind the glamour of the hotel business, there are many sad faces and relationships.
Shah Jahan Regency is not only a hotel; it tells the story of several relationships of people.
The mysterious love story of the hostess (Swastika Mukherjee) with the hotel owner's son (Anirban Bhattacharya), a tale of a lobby entertainer (Rituparna Sengupta) and many more characters.
This film has several well-known faces of the Bengali industry playing different characters. Among them all, Swastika Mukherjee does give an outstanding performance portraying a broken heart.
Dhananjoy
'Dhananjoy' is a courtroom drama based on a real-life incident that took place in Kolkata, where a watchman allegedly raped and murdered a schoolgirl in 1990.
This movie is similar to that of Meghna Gulzar's 'Talvar.' Anirban played the protagonist 'Dhananjoy,' whom Arindam Sil has tried to show that he was innocent. The narrative does highlight facts on which the entire film is based on.
It is quite a good movie to watch on Amazon Prime in the Bengali category.
Anuranan
Anuranan is a National film Award-winning movie for the Best Feature film in Bengali. The story goes like this, Rahul a creative individual, arrives in a hill station in Sikkim to build a new holiday resort.
There is a healthy friendship between two couples, Rahul, Nandita, Amit, and Preeti. A misunderstanding emerges between all the individuals and in their relationship when Rahul dies suddenly of a heart attack.
The society misunderstands Rahul and Nandita's true friendship. There is a poetic journey in the film where each character defines the meaning of relationship through their ideology.
It is a delightful movie to watch that has a great plot, climax, performances, dialogues, and cinematography.
Phoring
2013 drama film 'Phoring' is one of the best Bengali movies on Amazon Prime Videos to watch. Phoring is the name of the protagonist. The movie is a tale of Phoring's journey of life through adolescence.
Phoring is on the growing up stage of his life, where he has curiosity, wild imagination, adolescence's desires are struggling with poverty and failure in school. Life is tough for Phoring.
His happiness shines with the arrival of a beautiful teacher Doel Mitra (Sohini). She has now become his window of hope and light. Phoring, as a teenager, started enjoying his teacher's company. But all his dreams get shattered when Doel left the village.
In quest of her, Phoring reaches Kolkata, and there he learns lessons of life and hardship.
It is a beautiful film that speaks the mind of a teenager and his thoughts.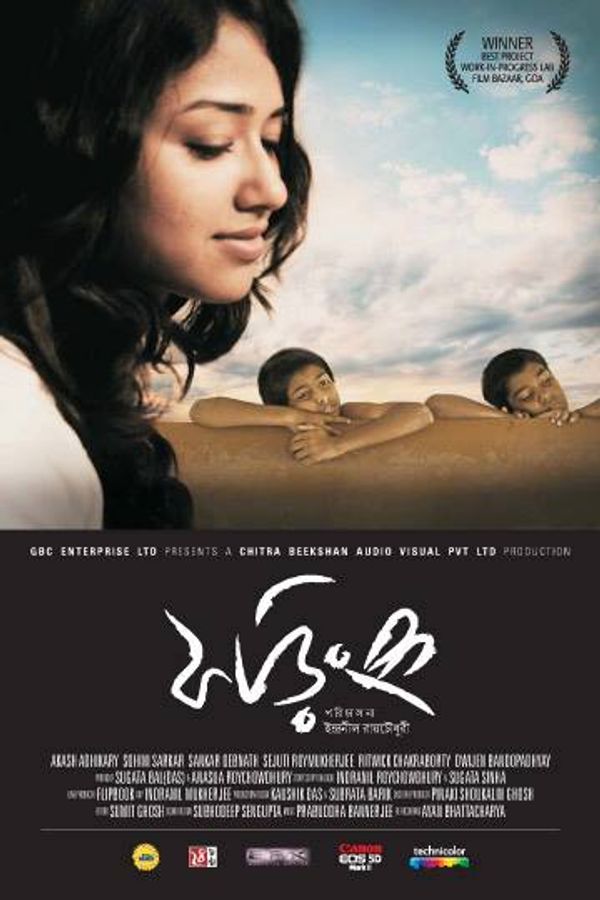 Gumnaami
Srijit Mukherji's 'Gumnaami' explores theories and facts about the death of Netaji Subhash Chandra Bose. A lot of controversies and speculations we have seen in the news and heard in the past on the death of Netaji Bose are questionable. Still, there isn't any truth in any of the stories.
Many believed that Netaji was hiding in disguise. The name of the film 'Gumnaami' is Netaji himself, as shown in the movie.
How much valid is it? We don't know. Srijit Mukherji has tried to show the audience his theory based on the facts and data.
Alinagarer Golokdhada
I watched this film last week, and it is yet another fantastic film about a treasure hunt.
It is a suspense-adventure film that tells many historical facts about Kolkata, especially during the Siraj-ud-Daula reign. Soham (Anirban Bhattacharya), who is an orphan, moved to Brishti's (Parno Mitra) house where his father Ashutosh (Koushik Sen) is the author of 'Banglar Ayna.'
Soham, who is a historian researcher, is trying to solve a riddle that has a direct connection with a treasure in Murshidabad.
Did he find out the treasure?
For that, you must watch this interesting and full of suspense detective Bengali movie on Amazon Prime Video.
Conclusion:
For all my Bengali friends who love watching Bengali movies, if you are a prime member of Amazon, then you have the privileged of watching videos.
Apart from Bengali channels, you can enjoy watching these 15 best Bengali movies on Amazon Prime video in the self-quarantine time in India.
I also have the Hoichoi subscription, which offers niche Bengali videos only. So, if you want to know what the best movies are available there, you can mail me or message me. I will come up with a list of that too.