An article on 'Mother Day's gift ideas?'
Yes, Mother's Day is coming, and like me, I know you all are excited to buy something valuable for your 'mom.'
I know people who aren't so good at picking gifts for special occasions. They often get so confused. So, I thought why not to give a list of fantastic gift ideas that you can buy for your mom, and it could be time-saving for you too.
You don't have to think much before buying, just go through the article for once. It will give you an idea.
You may be wondering what gift you should give to your precious mother on the special 'Mother's Day' that will make her feel important and loved?
12th May 2019, is the day when all the daughters and sons will get the opportunity to say their mother 'thanks for everything that she has done', and 'I love you Mom, you are the best in my life.'
If you ask me what the best gift that you can give to your mother is, I would say, 'TIME' which we mostly don't have in this fast technology-driven world.
But who doesn't love gifts?
Show the wonderful and gracious moms how much important they are to you and gift is just a small gesture to show your immeasurable love for her.
Here, I have a list of 'Mother Day's gift ideas' which are wallet-friendly.
Handcraft Greetings Card
The handcraft greetings card is one of the most affordable gifts that you can give to your mother. You are just needed to buy a blank card and rest you can use all your creativity. You can draw images; write a beautiful quote for your mom and much other creativity or DIY things you can do.
I am sure your mother will love your effort, and it will make her proud of you.
Ceramic Teapot
Turn her day into a special one by gifting her an elegant 'ceramic teapot set.' It is economical as well as useful for her to embrace the gift by serving tea to the guest.
Ganesh Lantern
You would be surprised to see various 'Handmade Ganesh lanterns decorative that are perfect Mother's Day gift to light up her home and bring positive vibes. You can buy them either from online or from the markets where you can explicitly choose the best for the 'best mother.'
Herb Plants for Kitchen Windows
How about gifting an 'herb plant?'
Herb plants like Basil, Parsley, Rosemary, Cilantro are a few that can be easily grown in the kitchen window. All these are culinary herbs.
So, if she loves cooking, I think gifting her 'herb plants' would be economical for you and an eco-friendly gift for her which she will cherish using them while cooking.
A Cook Book
My mother loves cooking. In fact, she maintains a dairy where she notes down all her recipes and tips. I often ask her about methods and steps before cooking, and when it turns out to be delicious, I give credit to her. I am sure that makes her happy too.
If your mother also loves cooking, then a good 'cookbook' would be a fair Mother's Day gift idea.
In stores like Crossword, you will see a vast collection of good cookbooks.
Floral Apron for her
It isn't necessary if you give an expensive gift that will make your mom happier. It is the pure love and affection that matters the most for a 'mother.' She would gracefully accept anything even a gift for a cent.
An apron is such a cool thing to wear while cooking. It makes me feel like a chef. A good old-fashioned floral patterning apron with a pocket in the front would be an excellent and inexpensive gift for her.
A Painting
How does it sound 'Painting for an artistic mom?'
If you are buying a painting, that will cost you a lot of bucks. So, because my post is focused on 'affordable gift ideas' so I would rather suggest 'a painting made by you.'
I have gifted my mother last year a painting that I made keeping her on the mind. Although it was an abstract art so she couldn't really understand much. But when I saw the reaction on her face, it was worth a million.
She was so proud of that one thing that her daughter painted for her.
Indeed, if you can paint or sketch, made something dedicated to her.
A Pair of comfortable shoes
Ladies love shoes, so does 'Moms,' so if you ask me would a pair of shoes is a good idea for Mother's Day gift?
Of course, it is. Take your mother to a mall or a shoe store and help her choose the best shoe that fits her well and she looks gorgeous wearing it.
A Box of Cookies
When your mother loves eating cookies, a box of assorted cookies is the best gift ever she can have for you.
Fitbit
You would want your mother to be fit and able to track the activities of her body. Fitbit will help her tracking the physical movements of her body, heart rate, and sleep pattern. Using a Fitbit can motivate her to stay active.
Wrist Watch
A wristwatch is an amazing gift option that you can give to anyone on any occasion. I gifted my dad last year a wristwatch, and he is so attached to the watch that he only wears on special events.
Likewise, you can also give an elegant watch as a Mother's Day gift on 12th May.
Antique Gift Decorative
If you know that she has a keen interest in antique items, then have you thought of gifting her antique home décor on this Mother's Day?
Sophisticated antique home décor like handcraft wooden Ganesh idol, antique gramophone, pocket watch, wall décors, boxes are great items that you can actually think of gifting your mother and add one more antique piece to her collection.
A Picture Frame
A picture/photo frame is a very common gift which is pocket-friendly and is one of the best last-minute gift ideas.
To make it more special for your Mom, you can set a photo of you and your mom together in the frame. So, that when she opens the wrap, she will be happy to see both of you in the same frame.
Bedsheets and Pillow cover
Well, a lovely printed bedsheet and pillow cover could also be a decent inexpensive 'Mother's Day' gift ideas. You can buy it online or from stores like Target, Macy's, Walmart, etc. Mothers love bedsheets.
Sunglass
How about a thought of gifting a sunglass?
Women love shades, summer is here so sunglass could make a pretty much an ideal gift for her. Get her a trendy cool sunglass this Mother's Day and embrace with her a weekend trip this summer.
A pair of Earring
Buy her a nice and classy pair of earrings which she can wear with her favorite suit/dress.
Foot Massager
Foot massager could hurt your pocket, but this will give your mother the much-needed relaxation. Foot massager comes with a different size and model with various features. Gift her which she will love to have it.
My mom's knees and calf muscles sometimes hurt a lot especially after walking, so I was researching a few products in the store nearby. There are so many variations that you could choose.
Microwave Bowl Set
Once again, a gift that I can recommend for the moms who love cooking is 'microwave bowl set.' Microwave bowls are handy and useful. Also, it won't cost you much. As it comes in different shapes and size, the price varies.
Dress/Suit/Saree
You can take her to a store and gift her a beautiful dress that she could wear on occasion, and it will always remind her of you.
Scarf
The scarf is one of the best accessories that women love to carry with them. You can think of gifting her either a woolen scarf for winter or a light scarf for summer that she could wrap around her neck.
Scarves add grace to a woman's attire. So, I would definitely suggest gifting a scarf will make your mother feel confident.
Kitchen Appliances
Kitchen appliances could be anything. It could be a hand blender, toaster, utensils, anything you give it will be of great use to her.
Last year, I gifted my mother a vegetable cutter on her birthday, and she was so elated after receiving it. It was a surprise gift.
You could do the same and make her happy.
Eco-friendly Bath Gift Set
The eco-friendly bath gift set is something different and unique gift idea. A bath gift set includes many things like a different flavor of body wash, oil, detox bath products and etc.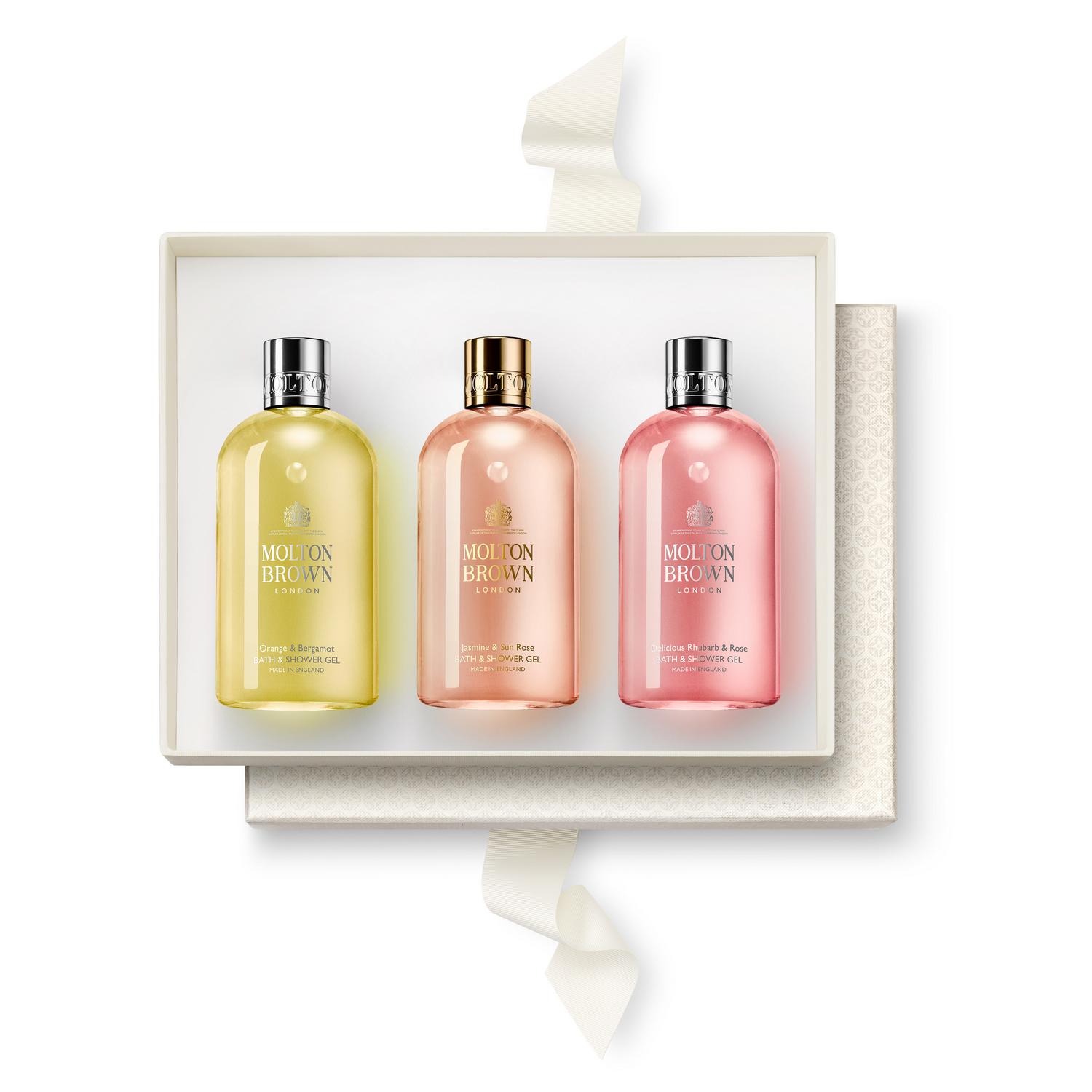 An ideal gift for a modern mom.
Subscription of her favorite magazine
There are several women-focused magazines in the market, and almost all our moms love to read magazines in their leisure time.
My mother loves reading Hindi and Bengali language of magazines. Likewise, I am sure many of your' s mom loves other magazines too.
Have you thought if you pay for the yearly subscription of your mother's favorite magazine? How much she will be happy?
She no longer has to think of monthly payment, and she can enjoy reading as long as she wants.
A nice umbrella
A nice colorful umbrella for her to carry this monsoon.
Even though, she might already have an umbrella but what's the harm in giving another on this Mother's Day.
Take her on a vacation
Like I have already said at the beginning of this article that the best gift for a mother would be 'Your Undivided Time.'
So, imagine how best it would be if you take her on vacation. The time that your mother will spend with you will be the best moment in her life.
Carvaan
Carvaan is a portable digital music player that consists of more than 5000 pre-loaded Hindi songs. It is one of the best gifts that you could give to your mother who loves listening to old tunes. Although it is a little costly still, I think it is worthy of your money.
I gifted this product to my mother-in-law last year, and she seems to enjoy this.
Cake
Well, the cake is such a thing that you can buy in the last-minute. You along with your mom will cut the cake and celebrate a day out is a happy thought.
You can pre-order a cake and customize it like egg-free cake or no-sugar cake etc.
Movie date with your mother
A movie date with Mom? Sounds interesting, isn't it?
Our mom love when they go out with their kids. So, if you don't have time to buy anything for her, just take a day off from work and spend the day watching a movie, going to restaurants and talk to each other.
Whenever I visit my mom in my hometown, I make sure I give all my time to her. Believe me guys, this will make her way lot happier than giving her some random gifts.
Conclusion:
All the above are some of the most amazing 'Mother's Day gift ideas.'
This Mother's Day try to spend the entire day with her and do anything that makes her happy. She deserves all the happiness.
Thank you, guys, I hope you like reading the post and keep sharing with your friends and colleagues.