The festive season is going on, and it is fun to be with the family. December is the best month of the year. It's a festive time of the year; we get a long time off from the offices, get plenty of time to spend with our family, decorate our houses, buy gifts at great deals, houses filled with laughter and happiness, and when it snows we cherish the moment heartily.
People celebrate Christmas in different ways. Some go on a vacation, some spend the days away in a cabin near nature, some gather with their whole line of the family, and some love to hang out with friends.
The traditional way of celebrating Christmas has always been to be with the family, eat together, and spread happiness. Families with kids love watching Christmas movies. There are a ton of Christmas movies available.
Netflix adds several new Christmas movies each year. Likewise, every streaming platform has an amazing updated category of Christmas movies that you can watch.
In this blog post, I have compiled a list of the best Christmas movies on Disney Plus to watch this Christmas. The list contains the movies that I love and a few I watch every year with my family.
Home Alone Series
I believe Christmas eve/day is incomplete without watching the classic and all-time favorite Christmas movie "Home Alone."
"Home Alone" is the best Christmas movie ever because it brings the Christmas vibe, and it's a movie that can be enjoyed watching with the kids, family, and even alone.
I have probably watched the film series 8-9 times, and it never bores me. The movie is filled with jingle bell spirit, generosity, and love for family.
A Christmas Carol
Have you read Charles Dicken's "A Christmas Carol"? If you have, then you will love the version of the movie as well. The movie has music composed by Alan Menken. It will transport you to an era of England; the costumes and the setting are nearly perfect for watching on a Christmassy evening.
The Santa Claus
Kids love Santa Claus. They believe everything about Santa Claus. The classic Christmas movie "The Santa Claus" is fun to watch where Tim Allen is all dressed up as a Santa Claus. You can also watch "The Santa Clause 2" and "The Santa Clause 3: The Escape Clause".
The Nightmare Before Christmas
Tim Burton's "The Nightmare Before Christmas" animate musical dark fantasy that is good to watch on Halloween and Christmas. This is yet another classic movie that has been loved by everyone for generations.
The Nutcracker and The Four Realms
This amazing 2018 fantasy drama film is now streaming on Disney Plus. "The Nutcracker And The Four Realms" is a movie filled with Christmas and magic featuring stunning sets, costumes, and a heartfelt movie to watch with your family on Christmas eve.
I am glad that I watched the film on Disney Plus. It reminds me of another amazing film, "Alice in Wonderland."
Good Luck, Charlie: It's Christmas
If you a teenager, you will love "Good Luck, Charlie: It's Christmas." It is an enjoyable and pleasant movie. Indeed, an underrated Christmas movie not so many suggest but a worth watching film.
12 Dates of Christmas
If you are looking for the best Christmas movie romance on Disney Plus, I would recommend "12 Dates of Christmas" to watch. The story is about a young woman named Kate and her attempt to win back her ex-boyfriend on Christmas eve.
Of course, that's not all, the story did have a twist, and it's an enjoyable movie for couples on Christmas eve/day.
Frozen
Who doesn't like Disney's Frozen? Or should I say who hasn't yet watched one of Disney's best-animated films?
The story of two sisters Elsa and Anna, along with Olaf, is a pleasure to watch at any time. Frozen has been loved by kids, teenagers, and even adults because of its pure simplicity, visually stunning, and moral story.
For a Christmas day or eve watching "Frozen" on Disney Plus with your kid sitting beside you is a pleasing moment.
Noelle
"Noelle" is Disney's first original holiday movie that centers around Santa's children Nick and Noelle. It's a film full of Christmas and holiday vibes. You wouldn't like watching movies that are dark and grim.
It's holiday time; everyone wants to be happy and in a joyous mood. Disney's "Noelle" delivers the exact thing that you want.
Olaf's Frozen Adventure
I love Disney's Frozen, and I especially love the cute looking Olaf that Elsa has created in the film with her magical powers. The best thing about Olaf is he is never sad. He always wants to be summer and smile.
With keeping the kids in mind, "Olaf's Frozen Adventure" is a special holiday-themed 22-minute short film that centers around Olaf.
Christopher Robin
You might be surprised looking at why have I added: "Christopher Robin" to this list? Indeed, the movie isn't an idle Christmas movie, but it could be.
It's an amazing family drama film to watch. It has something valuable to offer to its audience of all ages. It is a very touching and beautifully crafted movie of Disney that one should watch.
Of course, this won't be the film I would suggest the kids to watch, but if you don't have any kid and are alone on Christmas away from your family, you would love.
Mickey's Once Upon a Christmas
The classic "Mickey's Once Upon a Christmas" is totally a film made for the kids. It is a holiday-themed film with Disney characters; there is celebration, cheers, and joy of Christmas. Indeed, a film toddler will love.
As a kid, I was a huge fan of Disney cartoon characters, especially Donald duck and Mickey.
You can also check out best Christmas movies only for toddlers.
I'll Be Home for Christmas
Do you want another young romantic Christmas themed movie? The classic "I'll Be Home for Christmas" is about a self-centered college student who wants to get home to claim his father's classic car. But things don't go smooth for him, and he learned something valuable while passing through the obstacles.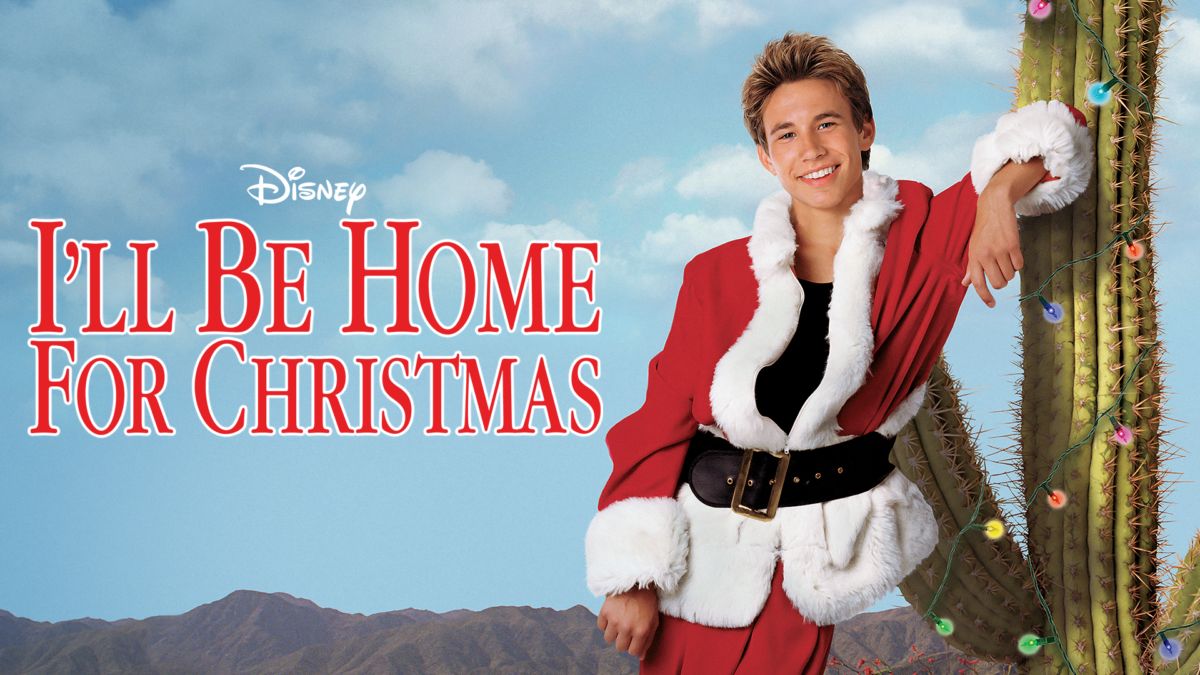 Conclusion:
So, these are some of the best Christmas movies on Disney Plus that I can think of suggesting you for this Christmas to watch.