I will start this blog with a simple question, what makes a TV shows watch again?
I believe there is not any specific answer to this, but a series, be it a sit-com or drama that is engaging enough and can make you laugh no matter how many times you watch. Not every movie or series will interest you to watch again.
In these hard times of the Coronavirus outbreak, the government has taken a very bold step to lockdown every state to reduce human socializing. Everyone is staying indoor working and spending quality time with their family.
Binge-watching is the most reasonable thing that people want to do now.
When I log in to Facebook or Instagram, I see posts where people are questioning, which are the movies or shows that they can watch again. In reply, many have suggested series or movies that they can watch again.
So, I thought, why not post an article on the same for my audience. I am going to list down only those series that I have watched and re-watched probably 2-3 times. You might have already watched these series.
I will appreciate if you can also tell me what all series do you like to re-watch.
Best TV shows of all time to re-watch
FRIENDS (Netflix)
Honestly, I can't get over it. I am still watching FRIENDS on Netflix, and this is probably the fifth time I am watching.
I love each and every character of it. Watching an episode of FRIENDS is like a stress-buster for me.
I love the carefree, positive attitude of Phoebe, I love the bromance between Chandler and Joey, I love the fashionista Rachel, the sluggish yet loving Ross and his overdramatic and practical sister.
It makes me remind of my college friends' group that used to be my family in happiness and sadness.
Every episode is refreshing. No matter what hour of the day you watch this fantastic American sitcom, you are always gonna love and watch it again and again.
FRIENDS is still one of the most viewed TV series on Netflix.
GAMES OF THRONES (Hotstar)
After the last season of 'Games of Thrones' got over, I was like, 'what am I going to watch now? How can it be over so soon?'
I binge-watch 'Games of Thrones' in Hotstar, and I got addicted to its unique content, characters, setting, story, and most importantly, Jon Snow.
Although the ending was quite a disappointment, not only for me but for many fans. The makers transformed Daenerys Targaryen's character into a psychological disaster. There were too many loopholes in the last seasons that left the majority of the fans saddened.
What I am saying is, despite everything, GOT is definitely one of the best TV series of all time to re-watch.
If you are a fan of GOT too, you can watch it all over again during your self-quarantine period. It is a highly captivating series.
Harry Potter series (Amazon Prime Video)
Atanu (my husband) and I love watching all the movies of Harry Potter. You will get the complete Harry Potter film series in Amazon Prime Video.
The entire Harry Potter movie series is fascinating to watch both for the adults as well as the teens. It is a fantasy based on a magical world where there is Harry, his friends, and on the other side, the Dark Lord Voldemort, who keeps trying ways to kill Harry.
Even today, after years, it feels kind of nice to re-watch the entire collection. I might have watched all the 8 films twice or thrice, and I never get bored out of it.
The Big Bang Theory (Amazon Prime Video)
A show consists of some geeks, Sheldon Cooper, Leonard Hofstadter, Howard, Rajesh, their experiments, and their love-life.
The story of the 'The Big Bang Theory' also talks about computer programming, natural science, physics, chemistry, language, and so on. This is a conventional geek sitcom that is hilarious, informative, sarcastic dialogues, and way funnier to watch it again on your self-isolation period for the next 21 days.
You can also watch 'Young Sheldon' on Amazon Prime Video if you liked The Big Bang Theory' already. 'Young Sheldon' is also a geeky comedy show that focuses on junior Sheldon and his adventures as a kid with science.
Sherlock (Netflix)
Have you read the detective novels of Sherlock Holmes? Are you a fan of Sherlock? If the answer is yes, then indeed, you will always choose 'Sherlock' to re-watch.
Cumberbatch as Sherlock is a lovable yet unconventional character. He is witty, weird, humorous, and having great intelligence.
If you have read Sir Arthur Conan Doyle's novels, then you will find it even more interesting to watch.
For the detective movie/series lovers, you can also watch Nancy Drew on Amazon Prime Video.
Breaking Bad (Netflix)
'Breaking Bad' on Netflix is one of the best TV shows of all time that can be re-watch now. The two main characters Walter White and Jesse Pinkman's character transformation has gone through a different layer.
I keep watching TV series on Netflix, Amazon Prime, Hotstar, and Zee5, but the way Breaking Bad had captivated me throughout its content, none have. Not even my favorite GOT.
Unlike GOT, that has a lot of gaps in character building and execution. I feel 'Breaking Bad' is perfect. From the very first episode, it takes both the lead characters in a significant transformation but at a very slow pace.
Although the supporting cast, like Walter White's wife Skyler, brother-in-law Hank did well to support his role. The makers did make sure that they only focus throughout only on Walter White and Jesse Pinkman.
Their acting, expression, visual, the story, climax everything is spot on. There is guilt, pathos, and catharsis of the character towards the ending season.
I have watched it only once, but the other day my husband Atanu was suggesting to me of re-watching it.
I will also recommend you to watch 'El Camino' on Netflix that is a continuation of the story of Jesse Pinkman after he escapes from being captive. 'El Camino' is more of an attempt of Pinkman's to outrun his violent past and seek peace.
Stranger Things (Netflix)
Many of my colleagues and friends don't have a Netflix subscription. They possibly don't know what and how great the contents of movies and TV shows they are missing.
One of them is the hugely popular best sci-fi TV series on Netflix 'Stranger Things' that made me hooked up to Netflix ever since.
I am not a big fan of the sci-fi genre, but this one has really impressed me and made me like the sci-fi genre a little bit.
The story is based on a fictional town, sets in the 80s, and visually it will give you a retro feel. More than the story, I think people loved Stranger Things because of its fantastic cast.
While watching the trailer of the first season, when it got released, the cinematic background with the buzzing music caught my attention first.
As set in the 80s, the cinematography and use of special effects are perfect. Both the seasons are exciting enough to watch it again.
Especially if you have a teen adult at home, they will adore it completely, and it will keep them busy for a few hours.
Malgudi Days (Amazon Prime Video)
R. K. Narayan's 'Malgudi Days' is a worth re-watching Indian TV shows that tells stories of Swami and his friends. Even if you are a grown-up, watching and reading 'Malgudi Days' is always enjoyable and refreshing.
Swami is the son of a brahmin, he is a fun-loving, curious boy who loves hanging out with his friends from school. While watching, it will remind you of your childhood days and stress-free life that you once had.
So, while staying at home these days, you can stream it on Amazon Prime Videos.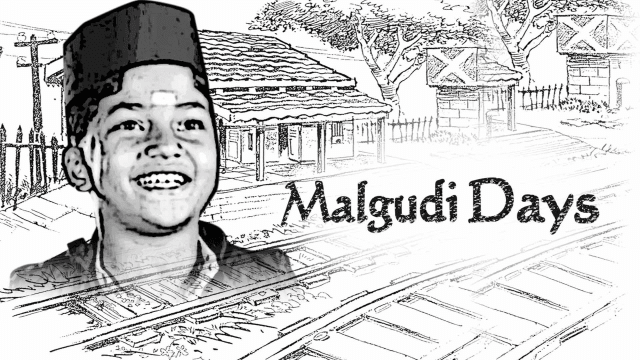 Modern Family (Hotstar)
I have started watching 'Modern Family,' and I am kind of liking it. Though I am late as this one started long back. The storylines, characters, elements of humor that have been used in plenty makes this one of the best TV series of all time.
It seems it is going to be a lengthy lockdown in India, so you need some good binge-watching to keep yourself busy.
Modern Family is one such TV shows that you re-watch.
The Simpson (Hulu)
I watched 'The Simpson' when I was in the USA. It is one of the most hilarious and greatest TV shows of all time. Over the years, it has remained entertained the audience. In a lot of GIFs and memes, Simpson has been used as a means of laughter.
I highly doubt Indians like or have even watched 'The Simpsons.' But it is definitely a series that should be on your list for re-watching.
Unfortunately, the HULU streaming service isn't available in India, but you can surely rent from the Amazon.
Conclusion:
So, this is pretty much my list of best TV shows that is rewatchable.
Please, everyone, do stays at home and be safe. Go out only in an emergency.
If you want to add something, you can comment to me or mail me.